Join us this year on 8th October 2019 for Leicester Digital Live (formerly E-Commercial). This years conference boasts 10 speakers covering everything you need to take away actionable insights that you can apply to your marketing plan. Find out more about the talks below.
Fernando Angulo - SEM Rush
Fernando is currently Head of International Partnerships at SEMrush Inc., digital marketing software company with SEO and SEM target. Actively involved in the search marketing world and a regular speaker at Digital Marketing and Ecommerce conferences and events worldwide.
Jason Miller - Microsoft
Jason Miller is an EMEA Brand Ambassador & Thought Leader for Microsoft's Bing search advertising business, the 5th largest business in Microsoft, bringing Next Generation Social & Digital capabilities to a mature SW giant, with the goal of turning disruption into an ally and making the world's #2 favourite search engine its #1.
Irina Nica - HubSpot
Irina is the Senior Marketing Manager for HubSpot. Irina loves to talk about all things content, SEO, inbound and visual. Her specialities include strategic marketing and planning, influencer marketing, content marketing and SEO.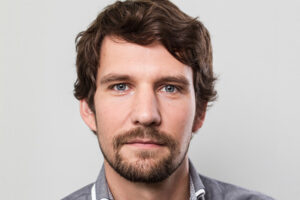 Andraž Štalec - Red Orbit
Andraž is the CEO at Red Orbit and the organiser of inOrbit. He is an experienced public speaker and has given over 150 presentations, keynotes and workshops all over the world (London, Berlin, Paris, Milan, Budapest, Prague, Ljubljana, Zagreb, Belgrade, Bucharest, Riga, Athens and Bali). As an experienced marketing consultant and entrepreneur, he's worked with hundreds of organizations to develop/refine their digital marketing strategy and help them grow their businesses.
Callum McKeefery - Reviews.io
Callum is the founder of reviews.io. He is a true entrepreneur that has a passion for creating a sales and customer service cloud based software that helps businesses increase turnover and improve customer satisfaction.
Ann Stanley - Anicca Digital
Ann is the Managing Director of Anicca Digital. Ann has worked in digital marketing since 2002. She is mainly responsible for digital marketing consultancy and training. As a result she is constantly striving to keep up to date and also likes to share the knowledge and practical experience of the team by speaking at workshops, conferences and other events (including the likes of SMX, SES, PPCHero, Ecommerce Expo, etc).
Judith Lewis - DeCabbit Consultancy
Judith is a Digital Marketing Specialist who has been working actively in the online environment since 1996. Her expertise spans communities, audience development, SEO, SMO, PPC and other digital marketing channels. She is very active in the community and is an in-demand speaker at conferences around the world
Jim Rowe - Jim Rowe-Bot
Meet 🤖Jim Rowe-Bot, The Chatbot Guy🤖 ► I help businesses of all sizes with their Digital Chatbot and Conversational Commerce development. I have designed & developed chatbot experiences that act as "virtual assistants", drive sales, and ultimately provide customers with access to information quickly and efficiently.
Gareth Bakewell - Sky AdSmart
Sky AdSmart is the revolutionary approach to TV advertising which levels the playing field, so businesses of all shapes and sizes can benefit from the advertising impact of TV. With Sky AdSmart different ads can be shown to different households watching the same programme. This means brands and businesses can now advertise on national channels from as little as £3K, providing an ideal gateway into TV advertising that may have been perceived as cost prohibitive before.
Like what you see? Grab your Leicester Digital Live tickets now!