Join us this year on 8th October 2019 for Leicester Digital Live (formerly E-Commercial). This years conference boasts 10 speakers covering everything you need to take away actionable insights that you can apply to your marketing plan. Find out more about the talks below.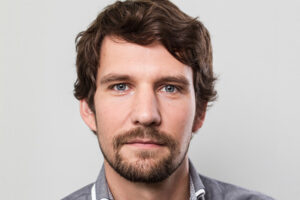 Andraž Štalec - Red Orbit
Callum McKeefery - Reviews.io
Ann Stanley - Anicca Digital
The A10 Framework is a practical 10-step process designed to help marketers to Analyse, Plan, Implement and Assess their marketing communications strategy across the Paid, Owned, Earned and Technical channels (POET) at all stages of the sales funnel. What's more it can be used for both online and offline marketing channels. In this talk Ann will walk you through all stages of the process to give insight and feedback on how it can apply to businesses of all sizes and types.
Judith Lewis - DeCabbit Consultancy
Jim Rowe - Jim Rowe-Bot
Meet 🤖Jim Rowe-Bot, The Chatbot Guy🤖 ► I help businesses of all sizes with their Digital Chatbot and Conversational Commerce development. I have designed & developed chatbot experiences that act as "virtual assistants", drive sales, and ultimately provide customers with access to information quickly and efficiently.
Gareth Bakewell - Sky AdSmart
Sky AdSmart is the revolutionary approach to TV advertising which levels the playing field, so businesses of all shapes and sizes can benefit from the advertising impact of TV. With Sky AdSmart different ads can be shown to different households watching the same programme. This means brands and businesses can now advertise on national channels from as little as £3K, providing an ideal gateway into TV advertising that may have been perceived as cost prohibitive before.
Irina Rici - HubSpot
Experian
SPEAKER TBC
SPEAKER TBC
Like what you see? Grab your Leicester Digital Live tickets now!