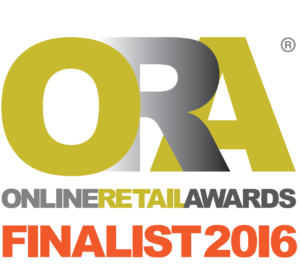 We have made it onto Online Retail Awards 2016 shortlist for one of our PR and PPC campaigns and naturally, we are thrilled! Shortlisted under the 'Home and Garden' category, our team have been working together with local business www.buydirect4u.co.uk to help them make an impact locally and nationally.
What are these Online Retail Awards and what's the deal?
Supported by official media associate Talk Retail, the Online Retail Awards aim to seek out and recognise the best of the best in online shopping experience providers. What's even better is that these awards are international, meaning that those recognised are amongst the best in the world. Examples of businesses in the shortlist in other categories include Sweaty Betty, Clarks, Lloyds Pharmacy and Pandora.
Why this is important to us
For us, it isn't a case of showing off to the world how brilliant we are. Most importantly, this is great news for our clients and the relationships that we have with them — in this instance, BuyDirect4u, a local business who we have been working with since 2012. We can discuss and share the successes that we bring about. Awards like these also recognise the high standard of work that we produce and the work that we put in.
No tool when it comes to driving campaigns
BuyDirect4u had three objectives;
To increase brand awareness nationally and locally
To drive more visitors to the website through organic search
To increase the volume of online sales
So what did we do?
Focusing on specific big news pieces such as the new range of brushes created in partnership with the National Trust, huge investment in new equipment and regular seasonal press releases, we targeted local and national publications, websites and blogs. Such examples include the Two Thirsty Gardeners, The Express and Star (see coverage below), Horse and Hound and Housewares Live. We even had a BBQ featured as a prize on prime-time television game show 'Keep it in the Family'.
With an expected surge in search traffic, our PPC team were well –prepared to adjust and tailor shopping campaigns to capitalize on the increase.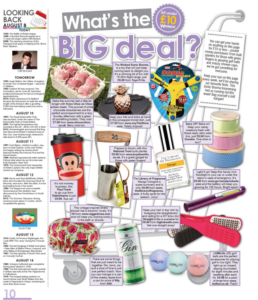 Drum roll please…
Because of our efforts, we managed to achieve;
Total Audience Reach 15,074,465
Total Advertising Equivalent of £82,130 leading to a Return on Investment of 13.7:1
66% more visitors in organic listings compared to the previous year
An increase in referring domains from September 2015, from 38 to 89
31% increase in transactions and a 32% increase in revenue from buydirectfor4u.co.uk compared to the previous year
"Since Caroline and the team have been working with us we have seen a huge increase in local traffic to our site, this was one of our objectives for 2015 to increase local awareness and see more conversions from people in the Leicestershire area. For May year on year, we have seen a 900% increase in traffic locally! The revenue is already more locally than the whole of last year and we are only half way through the year"
Something to celebrate we think…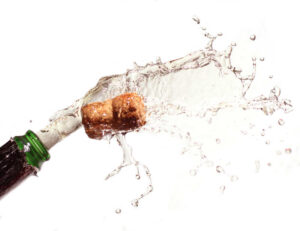 If you would like some help with your campaigns from both a marketing and technical perspective, take a look at our PPC and Paid Media Services or our PR and Social. Alternatively, get in touch with us.