February 13th and 14th saw Google's second annual AMP conference taking place in Amsterdam, or AMPsterdam as they termed it. As you'd expect with a Google conference, the two-day schedule was packed with updates from Google's own team, including Rudy Galfi, who is product management lead for the entire AMP Project.
What is AMP
If you're unfamiliar with the AMP (Accelerated Mobile Pages) Project we wrote a piece back on it back in February 2016 when AMP was first launched. Essentially it is Google's attempt to significantly improve the performance of the mobile web by serving users stripped back versions of a webpage that loads in far less time than a traditional webpage does on mobile devices. Initially they partnered with large publishers like Conde Naste, CNN and the Washington Post to trial the technology but now many sites, including our own, offer AMP versions of each webpage on their site for mobile users.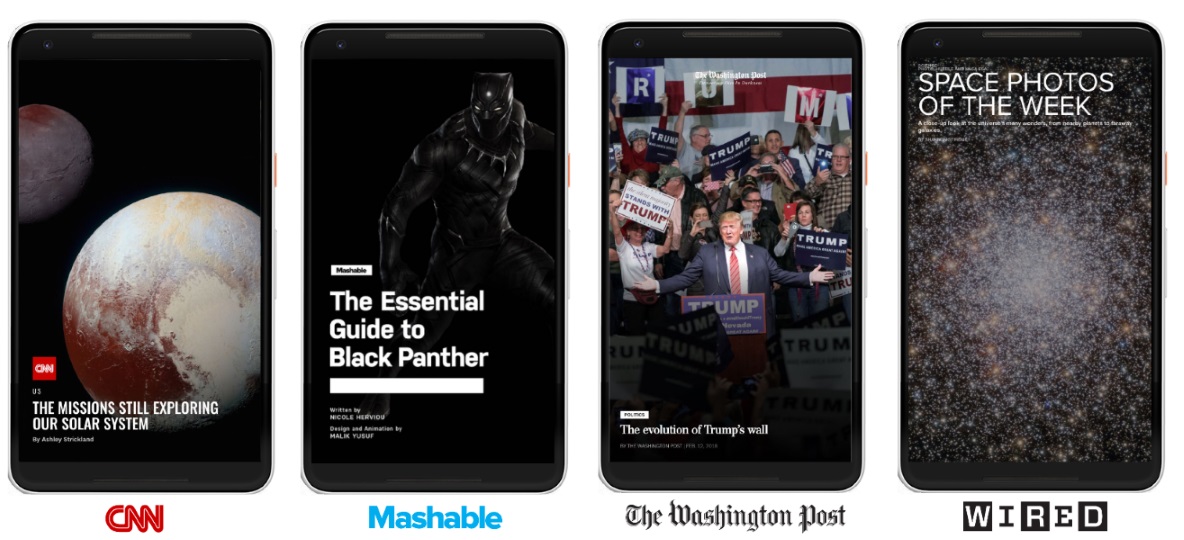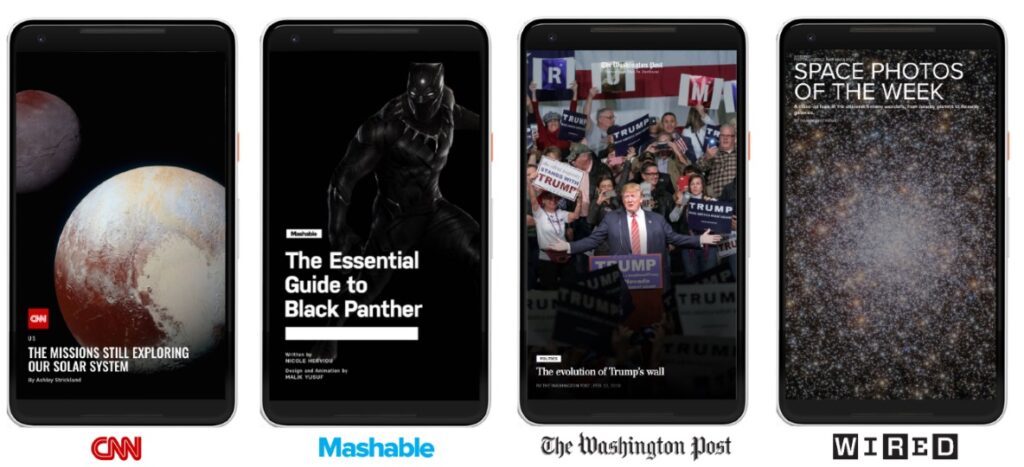 AMP has taken off in a big way with Google announcing at the I/O Developer Conference in May 2017 that there are now more then two billion pages AMP pages across more than 900,000 domains. That number is likely to have significantly increased in the nine months since so it's fair to say it's a technology that has been adopted at a significant rate by a vast array of sites.
AMP Conf 2018 Announcements
Google is renowned for using their own conferences to announce new products and innovations and AMP Conf is no different. Google took the opportunity to introduce its audience to AMP in Gmail and AMP Stories during the conference and have once again partnered with some of the webs most trusted and prolific publishers to test these new formats.
AMP Stories
Many of us will be familiar with the format of stories if you're an Instagram or Snapchat user and AMP stories appear to be hopping on the bandwagon of enabling publishers to present their content in this sequential format. Working once again with the likes of CNN, The Washington Post, Mashable and Wired, Google is looking to start feeding AMP stories into mobile search results over time.
Unlike the current AMP format where the entire content of the piece is published on a single page, AMP stories will allow publishers to create a series of interconnected, interactive pieces that users navigate through, utilising rich media elements like video, images, gifs as well as text-based content. The AMP stories will utilise the same tap to navigate functionality that has become so common to Instagram and Snapchat users over the past couple of years.
However, at this point they are just offering us a preview of the new format as the chosen publishers get to grips with the new technology. The requirements of how to actually develop and publish these has not been fully disclosed but to compete with the simplicity of 'story' formats on other platforms it will likely need to be relatively simple and intuitive and not need huge development resources each time.
We also don't know at this point how they will be pulled into search results or what they will look like on the search results pages, but it's an exciting step forward for the AMP project that potentially offers some very interesting opportunities for publishers and marketeers.
AMP in Gmail
Not content with implementing AMP to speed up the mobile user experience in search, Google has now also turned its attention to AMP for Gmail. "This new spec will be a powerful way for developers to create more engaging, interactive, and actionable email experiences" Google states. So, whilst AMP was originally designed to speed up and improve the user experience on mobile devices, it appears that Google is using this same technology, not to speed up email, but to make them more interactive, dynamic and actionable as well as adding greater functionality. This includes things like the ability to RSVP to events, schedule appointments, view carousels and many more.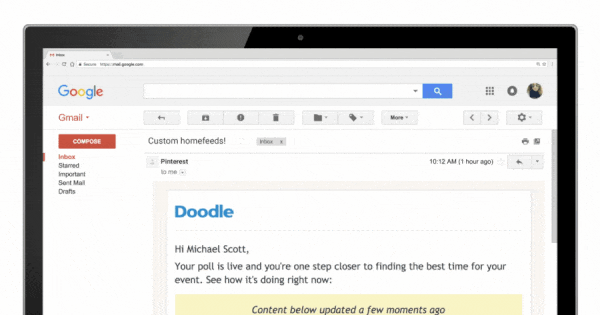 It appears that once again Google is keen to keep you on their tools and platforms and this change to Gmail is designed to keep users within the Gmail interface instead of needing to click out to external programmes.
Given marketing has changed so much over the last decade but email and Gmail itself has remained pretty much the same, this is an interesting development from Google. It would appear Google is trying to give email a revamp and change it from a simple communication tool to a more interactive experience that offers greater actionable functionality.
It's exciting to see the evolution of the AMP project and the new ways in which the technology can be applied to other platforms. With a second day of the conference to come, check back tomorrow for details of further updates of the AMP Project.