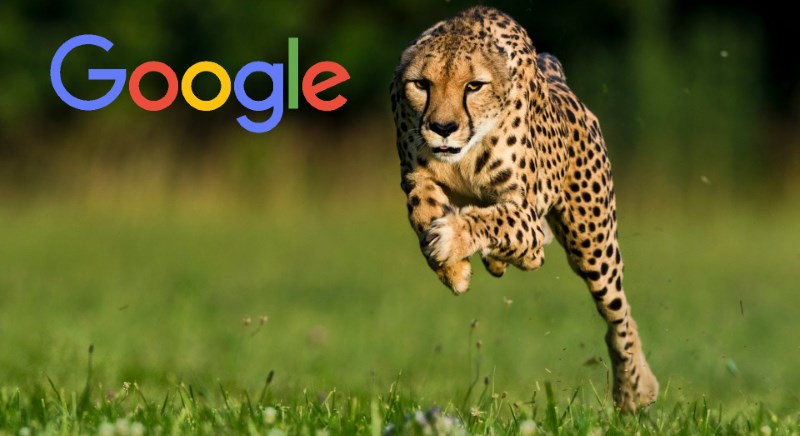 Just last month my newly acquired mother in law proudly showed off to me her first ever smartphone. Hardly a momentous moment for most people but for Barbara this was a big deal. She was, until this point, the person least interested in mobile phone technology I had ever come across. In fact she kept her old phone turned off so as not to be disturbed by people calling her on it. However this shiny new Samsung she now delights in showing off is a significant signal to me. Mobile search is now in everyone's hands, even those who would hardly describe themselves as tech savvy.
Now Google has been pushing the idea of thinking 'mobile first' for some time and whilst many of us have enjoyed the improvements to the browsing experience this has brought Google was still not satisfied. Back in October 2015 they announced the Accelerated Mobile Pages (AMP) Project. The aim, Google stated was "to dramatically improve the performance of the mobile web". A fuller explanation for Google describes their vision for the project as follows;
"We want webpages with rich content like video, animations and graphics to work alongside smart ads, and to load instantaneously. We also want the same code to work across multiple platforms and devices so that content can appear everywhere in an instant—no matter what type of phone, tablet or mobile device you're using."
On Wednesday 24th of February AMP Project began to roll out and we got the first glimpse of the new style results seen when searching on a mobile device.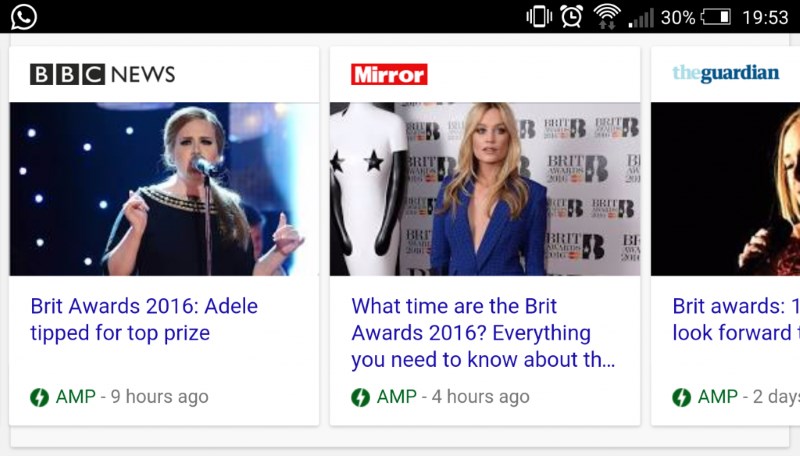 One of the issues for sites has always been developing fast loading pages for users on mobile devices that could be crawled and indexed quickly. This is especially true for news publishers who update a huge number of time sensitive or 'live report' style stories on a daily basis. Unsurprisingly the early adopters of AMP pages primarily appear to be the big national publications such as the BBC, The New York Times and The Huffington Post but Google has also indicated that the likes of Pinterest, Twitter and LinkedIn are also among those looking to integrate AMP pages into their sites.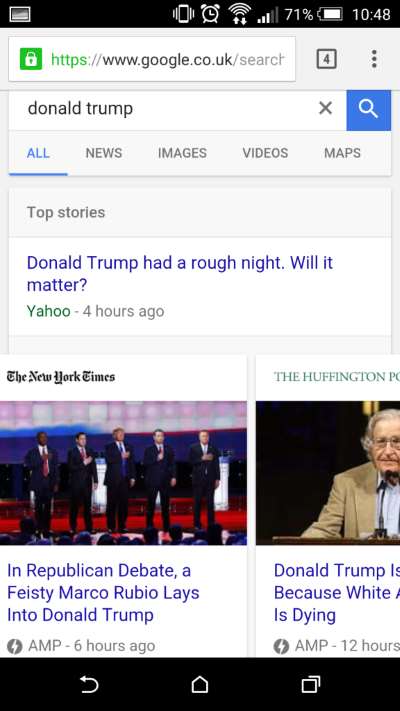 AMP pages are created using an open source AMP HTML to create extremely lightweight pages. These 'lighter' pages can still include images, videos and adverts but minimise the HTML allowing them to load faster and give the user a striped down version of the user experience on the publisher's main site.
For mobile users that have become accustomed to news apps, which do exactly this, it is likely that this will be welcomed with open arms. No longer will they need to flick between different apps to read reports on the same event.
AMP Results are clearly marked in the mobile SERPS and whilst they don't always appear above all the Organic results they are certainly given a prominent position within the search results pages. Within the AMP results we're also currently shown a time stamp indicating the approximate time since the page was created.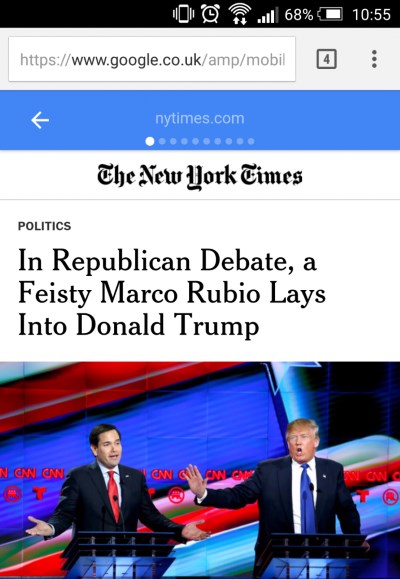 Upon clicking an AMP result you aren't taken directly to the publisher's site. Instead results are opened within an AMP viewer window and from here you can swipe left and right to view other articles relating to the same subject without having to navigate back to the SERPS.
As a user looking for information on a particular news event this is clean and crisp and most important quick experience and highly intuitive. And as always tracking and measurement functionality has been built in from the start with an AMP Pixel used to provide page view tracking not only through Google Analytics but other analytics reporting suites too.
To test the speed these pages could be created I watched The Brit Awards on Wednesday night with phone in hand. When an award winner was announced I tried refreshing my 'Brit Awards 2016' search page every minute or two to see how long until an AMP result for that particular award winner was displayed. Not the most scientific of tests I know but on the whole I was seeing an AMP page regarding a specific winner within 12-15 minutes. Now given once the award was announced someone had to write the piece, publish it and have it crawled by Google that is a pretty impressive turnaround time.
Two days later and Google is still showing some AMP results for searches on 'Brit Awards 2016' so as yet we're not sure how longer after publication articles may still feature.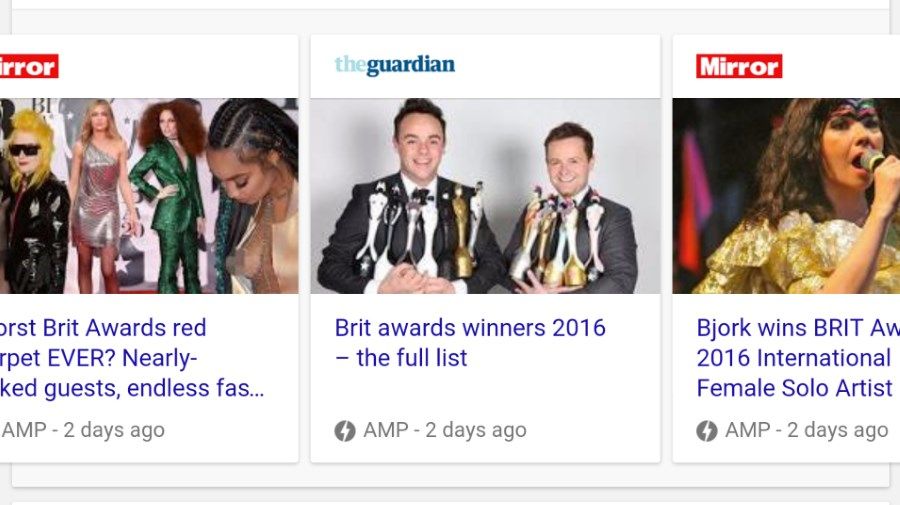 It's another major innovation and change to the search results pages and caps a busy week or so for Google which included removing ads from the right hand side of search results pages, adding the 'Send to my mobile' option to some knowledge panel results and retiring their own comparison listings for services like insurance, flights and credit cards. But still no sign of the Penguin update we were promised before Christmas 2015…