Supercharge your website reporting with our super impactful, highly accessible reporting dashboards!

Designed by our Analytics experts, our unique Premium Google Data Studio Dashboards will enable you to access and visualise your website data easily, providing you with expert data metrics obtained from your Google Analytics, Search Console and Google AdWords.
Google Data Studio helps turn your data into informative dashboards and reports that are easy to read, easy to share, and fully customizable. What's more these dashboards are live and interactive allowing you control over your data. Dashboarding allows you to tell great data stories to support better business decisions.
Our set of 10 premium dashboards comprise of:
Digital Activity Summary;
Content Analysis;
Organic Channel Report;
Social Media Channel Report;
AdWords Channel Report;
Referrals Report;
Audience Overview;
Browser & Device;
Page Speed Performance;
Site Search.
Please note dashboards are reliant on having Google Analytics data and access to other platforms such as Search Console or Google AdWords.
Sneak preview of the dashboards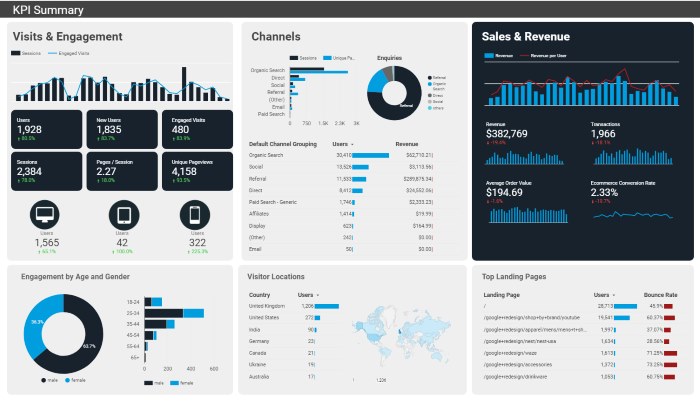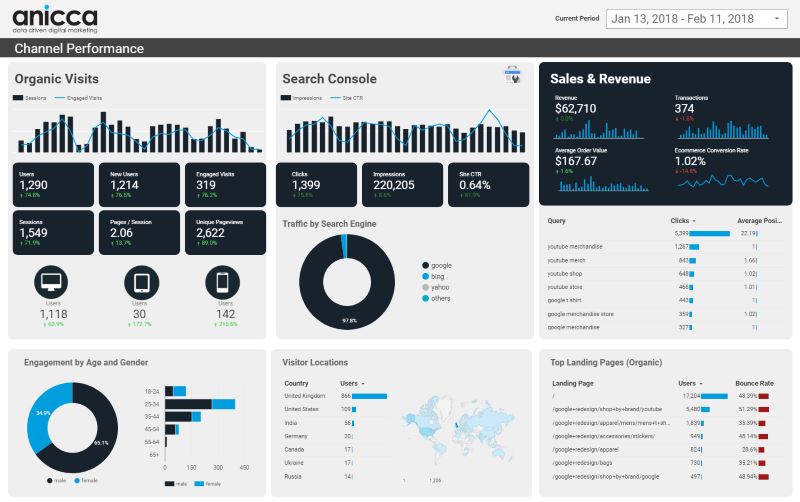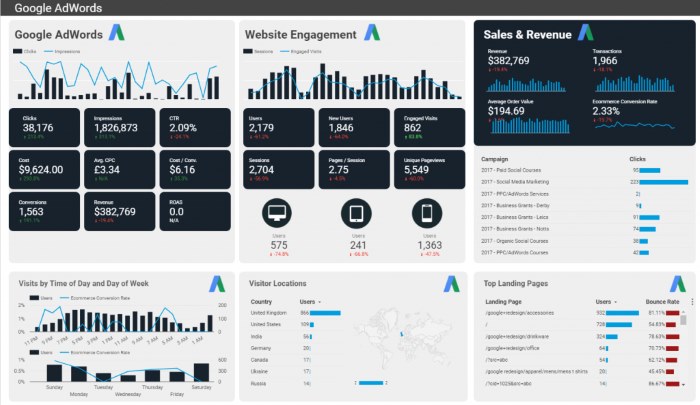 See All Slides in Demo below:
Instructions:
Hover over specific metrics to see the individual data
Change the date using the date widget in the corner (top right)
To view the other 9 dashboards in the report, click the Google Data Studio logo in the bottom right corner of this dashboard
Get your own dashboard
Let us set-up your dashboard with your data
We can set up your own Data Studio dashboard with all these 10 reports included for a one off cost of £800+VAT. This is to covert the cost of changing all the connectors, so your data is displayed, and to provide training (over Skype) so you how to use the report and editing option. Contact us today for more information and a live demo (using the form below).
Our Freemium version of the Anicca dashboard is coming in May!
You will be able to copy our template and change the data sources yourself, so you can create your own dashboard with your own data. You can even use it as a template to start creating your own bespoke dashboards.
Request help to set-up your own dashboard now or join our waiting list for a free version of our Data Studio report (coming in May)
Please complete the form below if you would like us to set-up your own dashboards (for a one off cost of £800+VAT) or to join the waiting list for the free version of the dashboard (available from May 2018).
Contact us today for more information and a live demo.
Request Your Own Data Studio Dashboard