Supercharge your website reporting with our super impactful, highly accessible reporting dashboards!
Data is at its best when its easily accessible and meaningful, that's why we have created a unique set of Premium Google Data Studio Dashboards that pulls together the 'must have' data metrics from Google Analytics, Search Console and Google AdWords, allowing you to instantly get access to your data and share easily with others within your business.
Google Data Studio helps turn your data into informative dashboards and reports that are easy to read, easy to share, and fully customizable. What's more these dashboards are live and interactive allowing you control over your data. Dashboarding allows you to tell great data stories to support better business decisions.
Our set of 10 premium dashboards comprise of:
Digital Activity Summary;

Content Analysis;

Organic Channel Report;

Social Media Channel Report;

AdWords Channel Report;

Referrals Report;

Audience Overview;

Browser & Device;

Page Speed Performance;

Site Search.
Please note dashboards are reliant on having Google Analytics data and access to other platforms such as Search Console or Google AdWords.
Sneak Preview of the Dashboards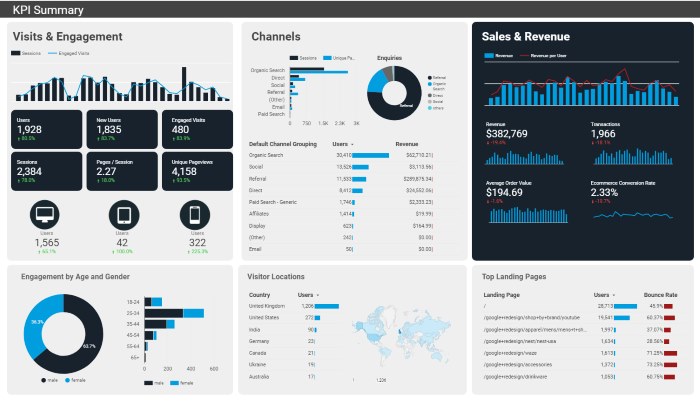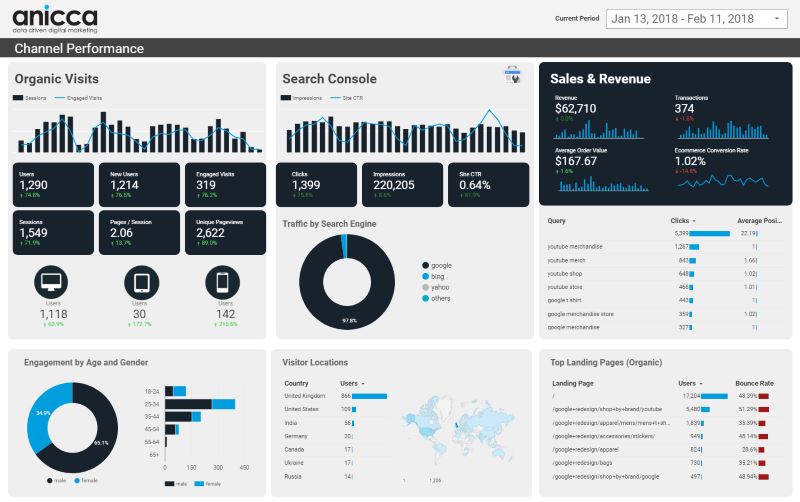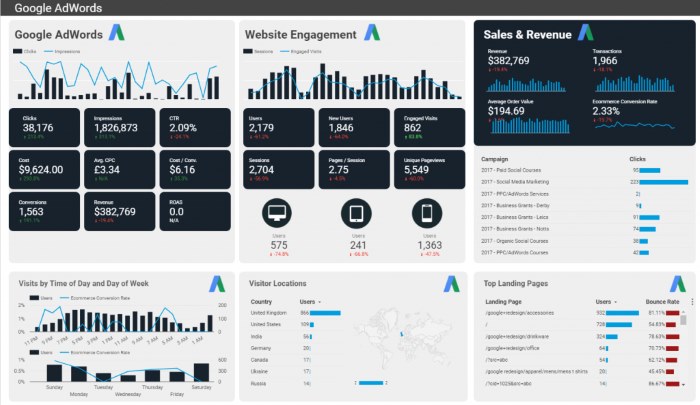 See All Slides in Demo below:
Instructions:
Hover over specific metrics to see the individual data
Change the date using the date widget in the corner (top right)
To view the other 9 dashboards in the report, click the Google Data Studio logo in the bottom right corner of this dashboard
Contact Us Today
We can set up your own Data Studio dashboard with all these 10 reports included for a one-off cost of £800+VAT.  Alternatively, we can provide you with custom reports based on your own needs and requirements. Contact us today for more information and a live demo.