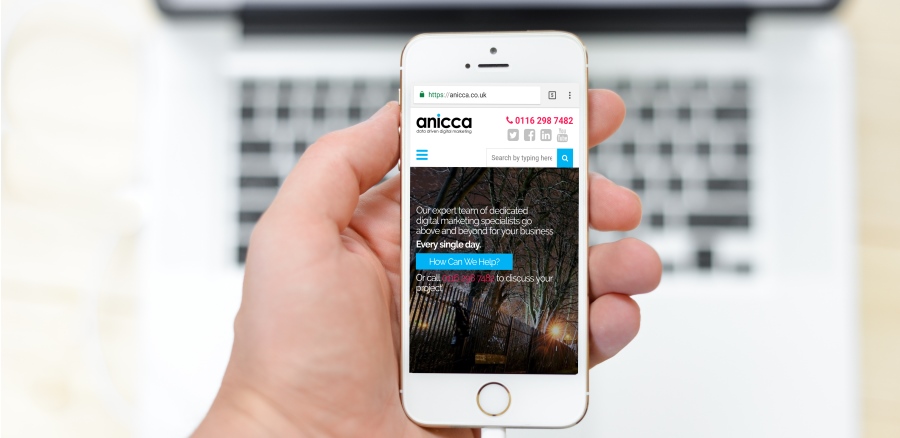 Yesterday Google took to their Webmaster Central blog and announced it was starting to roll out mobile first indexing after more than eighteen months of testing and experimentation. In short, where Google has previously crawled and indexed the desktop version of your website, it will now use the mobile version of pages for indexing and ranking.
What's the potential impact?
It's too early at this point to determine the effect this will have but we have previously explored some of the potential impacts and repercussions of the mobile-first index back in January. Responsive sites that serve all the same on page content, irrespective of the device the site is accessed on, are least at risk. However those companies running separate mobile and desktop websites could well see some noticeable changes in organic visibility over the coming weeks.
Google's Public Search Liaison, Danny Sullivan, took to Twitter yesterday to offer his own analogy on this latest development. In essence, mobile-first indexing is a response to changing user behavior and with more searches now being conducted on mobile devices than desktop, it makes sense to prioritise the mobile versions of sites for indexing and ranking.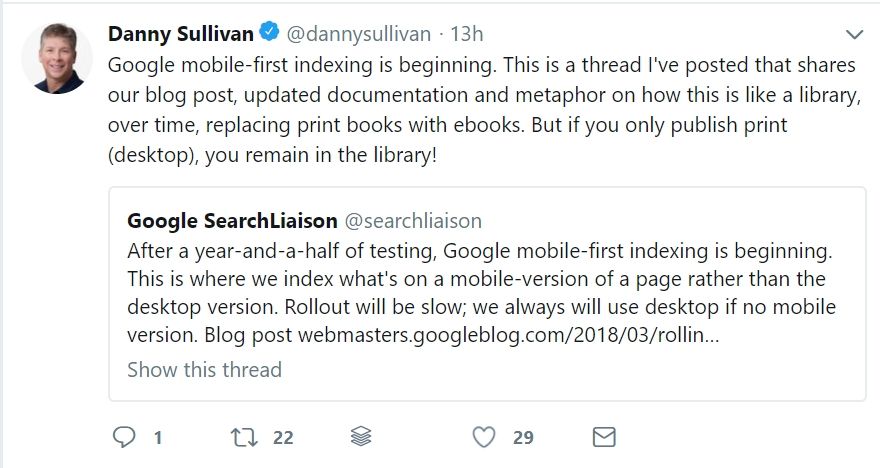 Google have also moved to stress that this is not a separate mobile index to the current desktop index. There is only one index and it will increasingly be based on the mobile version of sites. Google will begin to notify users via their Search Console account over the coming days as sites are migrated to mobile-first indexing, so keep an eye out for new messages. You'll also start to see increases in crawl rate from Google Smartphone Bot in Search too, a strong indicator that Google is now using the mobile version as the primary version for indexation.
Over the coming days we'll be closely monitoring the visibility changes for clients across both desktop and mobile devices to gauge the impact and we strongly suggest you do the same. If you are still running separate desktop and mobile versions of the site now may be the time to start exploring combing them into a single responsive site.