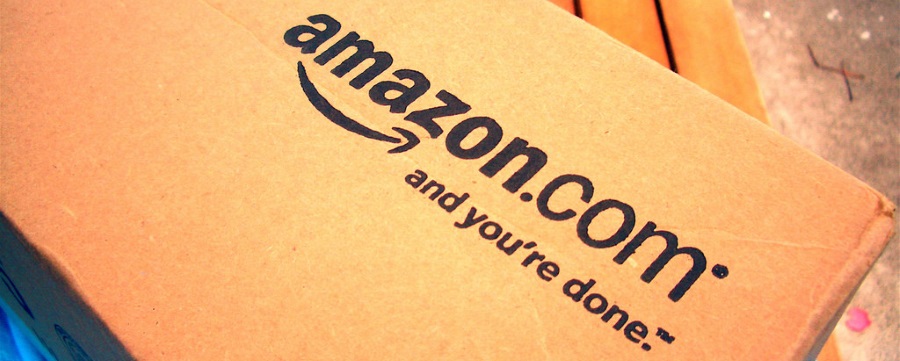 Amazon is an ever-growing force in the world of online shopping with sales up by nearly a third in 2017 (BBC News 2018). This was spurred on by growth in its Prime delivery service with sign-ups to Amazon Prime at their highest level to date, both in the US and worldwide. With this in mind it is more paramount than ever to have a presence.
But just like Google AdWords, there is a lot more to it than just listing your products, setting your bids and watching the sales come in.
One of the key factors in whether customers will find your offerings in the first place is whether your products are eligible for the 'buy box'. If you are familiar with Google AdWords, you could view this in a similar way to Googles Quality Score. Amazon wants to ensure the products in the buy box are of the highest relevance and quality for consumers.
What is the Amazon buy box?
The buy box is the box on the right-hand side of the product detail page (on desktop) where customers can add items to their cart. On mobile and in app, it takes up the full screen above the fold, increasing the importance of winning the buy box.


On Amazon, multiple sellers can offer the same products, and just like with Google shopping's GTINs, if retailers add these with the same SKUs and ASINs then Amazon bundles these sellers together under one product listing.
This is where the buy box comes into play. Only one of these sellers will be immediately visible to users and this is the seller that wins the buy box.
The aim of the buy box is for Amazon to show consumers the products from sellers that offer them the best value for money, considering their price and seller metrics.
The buy box is also won at different levels; as a seller, once Amazon deems you eligible to win the buy box, its algorithms then pits you against competitors and ranks you on different variables. This process then deems if your product and service offering hold up against the competition.
In some instances, you may only hold a share of the buy box, rotating this with other competitors.
With 82% of Amazon's sales going through the buy box on desktop (Big Commerce), and an even higher percentage on mobile devices it is important you are doing everything you can to win this.
So, what does it take to compete and how can you increase your chances of winning?
There isn't a set formula that Amazon outlines that will help you to win the buy box ahead of your competition each time, but there are several factors that can certainly help.
Customer satisfaction
Landed price
FBA and Amazon Prime
Product stock levels
Performance history
1. Ensuring customer satisfaction & positive seller reviews
Amazon wants to know that customers are happy and are getting the service and products that they expect, and within the time specified. The customer satisfaction element is essentially made up of several combining factors:
Your responsiveness to customer queries – these should always be in less than 24 hours
Delivery success rates and timings – you will get penalised for late deliveries as well as how often you provide a valid tracking code. If you have long delivery times this will also work against you
The number of order cancellations by you as the seller
Your order defect rate which is made up of three factors – negative feedback, chargeback claims and a-z guarantee claims
Return dissatisfaction rate, which is the percentage of valid return requests that were not answered within 48 hours, were incorrectly rejected, or received negative customer feedback
Your seller feedback reviews and ratings
You can check your Amazon account health by logging into your account and navigating to the performance tab in the top navigation panel.


2. Competitive pricing
Your pricing will not only include the product price but also the cost of shipping, so lowering your price and increasing your delivery cost to maintain profit won't work in your favour here.
Whilst being the lowest price may help your sales, to win the buy box you don't necessarily have to be the cheapest, you just have to be competitive.
If you already benefit from extremely strong performance metrics, then you may be able to price your products higher and still win a share of the buy box. However, if your seller performance is not near-perfect then you will be better focusing on offering the most competitive price while you work to build on your performance metrics through increased sales.
3. Making use of Fulfilment by Amazon (FBA)
Fulfilment by Amazon (FBA) is known to be one of the biggest influencers over the buy box in Amazon. It essentially means that Amazon takes care of your shipping and customer service, meaning that aspect of your account health remains on track and your customers benefit from Amazon's world class customer service.
Bear in mind though that although running your products through FBA has its competitive advantages and benefits, and certainly increases the likelihood, it doesn't necessarily guarantee you the buy box.
4. Ensuring you have sufficient stock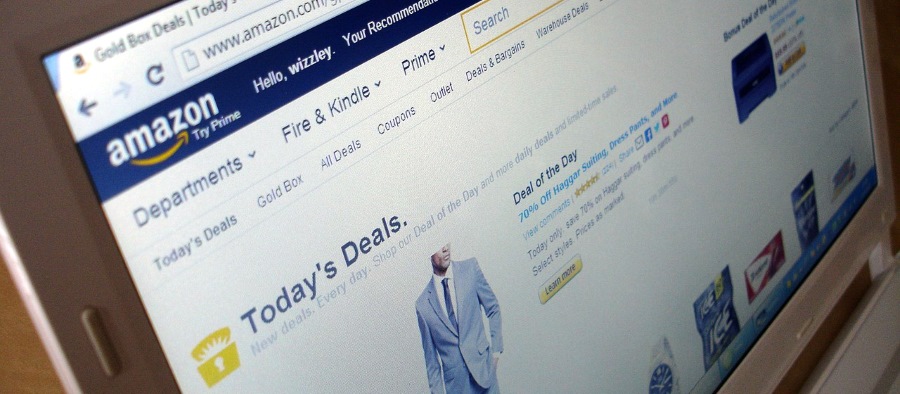 Amazon wants to know that if you win the buy box you have enough stock to meet the demand. This doesn't necessarily mean that you will need hundreds or thousands of units of each product, you just need to be able to keep up with customer orders. Essentially, Amazon doesn't want users adding out-of-stock items to their basket.
This is ever more prevalent for seasonal products, as Amazon will look to give preference to sellers who are carrying large stock quantities.
If you have an extremely popular or fast selling product you won't be able to win the buy box if you only have a couple of units in stock.
The other factor to bear in mind is that if there is a seller who has consistently sold large volumes of a single item then they will always have an advantage in winning the buy box. In this instance you will need to ensure your other elements are competitive.
If you have no stock the buy box will simply move on to another seller.
5. Having a history of successful selling
If you have a strong history of successfully fulfilling a large volume of orders, Amazon will build a picture of you as a seller as consistent and trustworthy. It will also show your capability in delivering a positive shopping experience for consumers.
In Summary
So, whilst working on these elements won't guarantee you beat the buy box as there are other factors at play, such as what your competition is doing, they will help to set you up with the best possible chance.
If you have any questions on your Amazon listings or need help with managing your Amazon seller account then get in touch.