Last week a few of the Anicca team headed down for the second Brighton SEO event of the year. Held twice yearly at the Brighton Centre, Brighton SEO is a search marketing conference featuring a range of speakers from the world of search.
There is plenty to see and do through the day with 4 rounds of talks, each talk with 3 speakers per session. When you're not catching tops tips from one of the many talks there are plenty of companies demonstrating their products and services. Of course it's also important to make sure you take in the local sights during the lunch break.
With plenty of information to take in the team split up to cover more ground. We've compiled a list of our highlights just in case you missed the event:
Katie's Highlights
This was my first time at Brighton SEO and my first time at any search marketing conference. As I work in a Social Media discipline I was keen to see how the subjects could be related. I started my day with Jeroen Maljers (@jeroenmaljers) and his Top 10 AdWords Tactics for B2B Lead Gen Campaigns. Jeroen's top 10 tips included:
Identifying customer personas
Find out where your competitors are positioned
Calculate the lifetime value of your customer
Identify your keywords
Identify your negative keywords
Each of the tactics that were outlined can be applied to any Social Media campaign, thus proving that no team should be working in silos.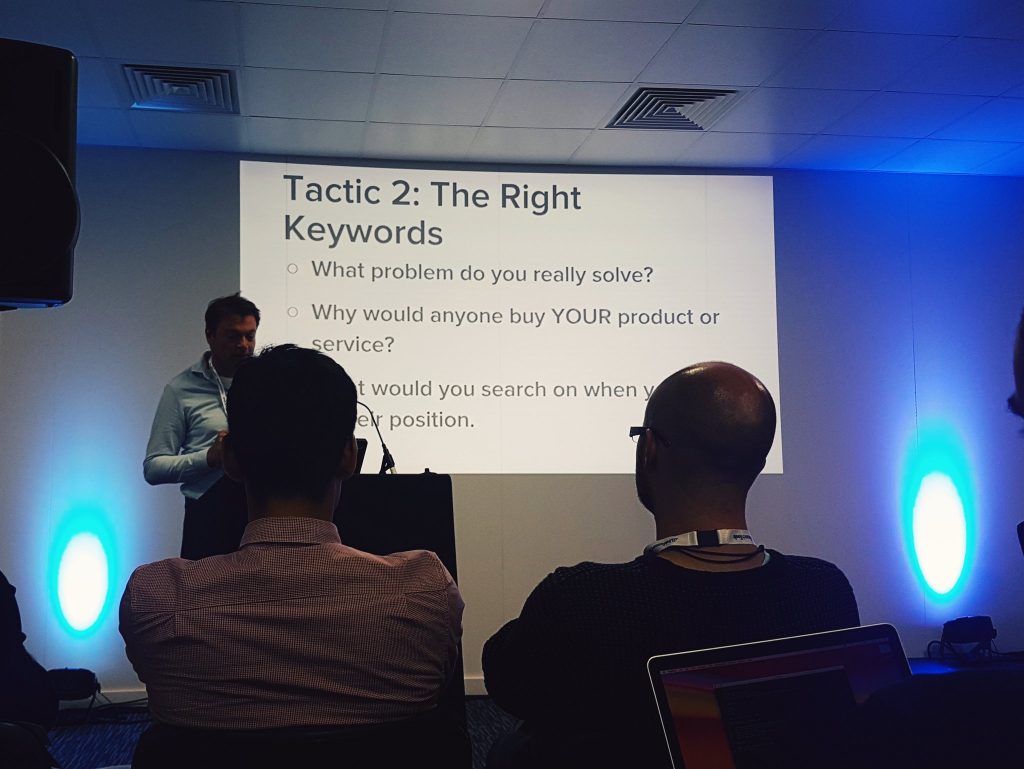 I followed this up with Saija Mahon (@mahondigital) talking about the importance of remarketing to retain customers. The tactics applied to AdWords, Facebook, LinkedIn & Twitter. It was interesting to hear how these tactics can be used on existing customers rather than getting new customers on board. With Mahon dropping snippets such as "loyal customers are worth 10 time as much as their first purchase", you can help but start to think about those long term customer who might need a little love.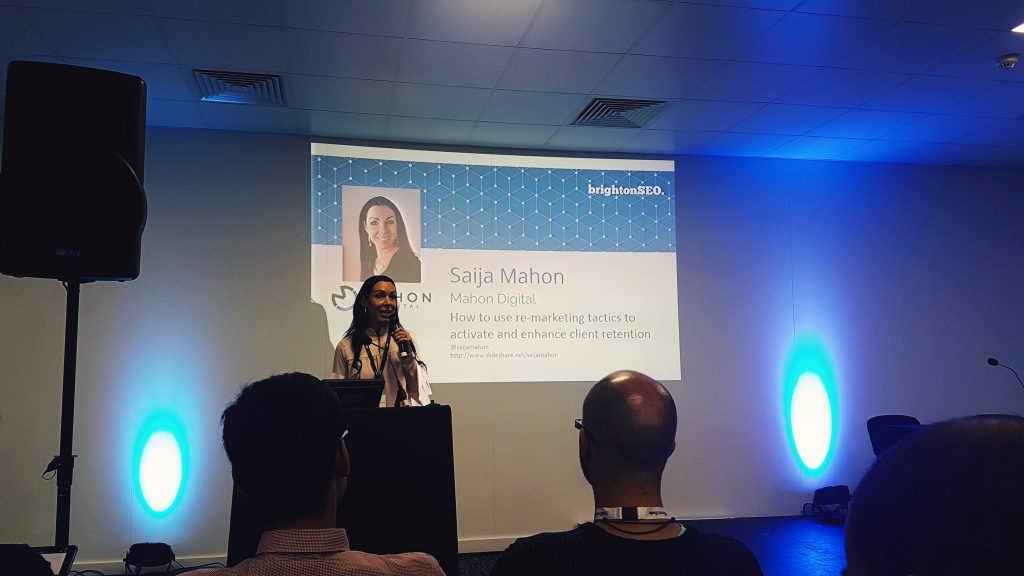 Another talk that really stood out for me was from Jonathan Seal (@jay_seal) on creating more human experiences with chatbots. Seal explained how users expect a seamless personal experience even when they know it's not a real person they're talking to. He provided shining examples of why bots fail and how small tweaks can provide the 'human' feeling. You can find a copy of his slides online here which I certainly recommend reading, if nothing else you'll enjoy the genius of their talking beer fridge.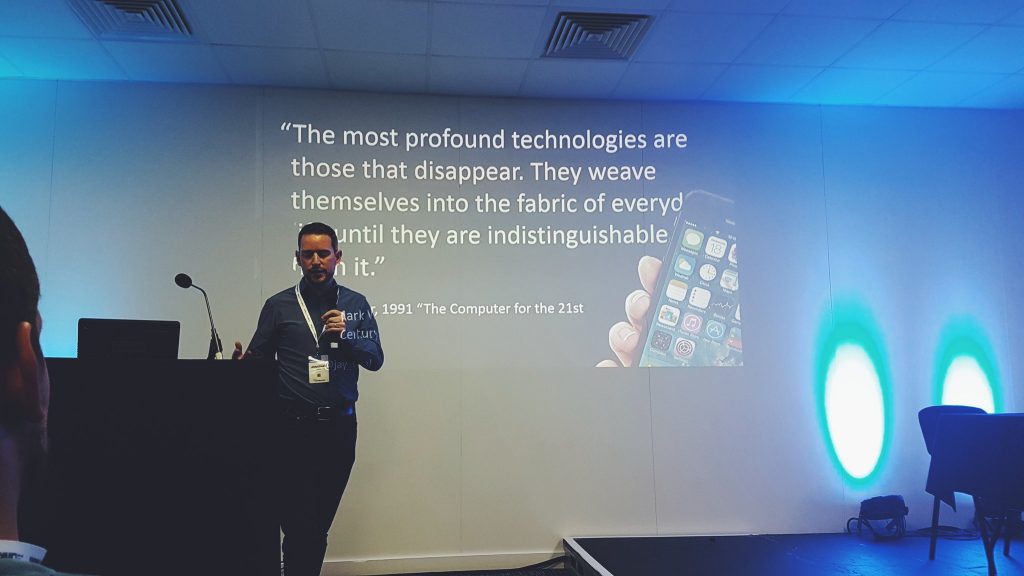 Lorene's Highlights
I attended for the first time BrightonSEO, a one-day search marketing conference and series of training courses hold by professional in the industry. The speakers were knowledgeable, enthusiastic and passionate about their topics, all targeting a wide audience, beginners to advanced. It's a chance for Marketers to learn and keep up to date with the latest industry trend and releases.
I started the day with an interesting matter "The Future of Search". Daniel Rowles discussed Social Listening techniques and how those can drive SEO strategies and slowly "substitute" outdated keywords tools. Saeley Jnr Johnson further debated Voice Search, stating that globally there is a real appetite for Voice Search (doing online searches, finding information on a product etc).
People using Voice Search are free of experience and it drive emotional connections. Research show that the brain better responds to voice emotionally and this process has become more natural to users. Many factors need to be taken into consideration by marketers for future strategies such as the voice used for their brand (tone, gender, accent etc). The final quote was "it's about moments and how a brand can connect with that moment". Additionally, Vikas Arora discussed the "Psychology of Search", considering people's emotions, the importance of understanding your audience and how we can learn from the emotion of people. He gave a few examples such as "50% of search will come from image or voice by 2020", "74% of online consumers get frustrated when irrelevant content appears". It's always key to understand your consumers, your trend and adjust your strategy accordingly.
"Strategy" is important and should be continuously reviewed. Olga Andrienko proposed a step-by-step guide to strategy whereby she discussed the need to adapt to change and pressure the right way to respond to a constantly changing market. She suggested to empower the people in the company by giving responsibility to the team which in turn will increase productivity and motivation. Leaders explains "what" to do, not "how" to do it. Andi Jarvis focused his talk more on the 7 questions you need to ask before you start "digital" marketing and your strategies should be around the 7 Cs: company (what do you do? Competitive advantage?), customers (who are your customers?), context and competition (what are your competitors? How do you stand out? Promotion?), competence (what skills do you have internally?), content and capital (what is it worth to your business?). Defining your strategy is crucial to the success of your company. Understanding your environment, your competitive advantage and your goals will help in setting directions for your business.
This ends Part One of our Brighton SEO, to take a look at the highlights for the rest of the team pop over to Part Two here.