Happy 10th Birthday Anicca
In celebration of Anicca Digital's 10th Birthday staff, friends and family were invited to come and enjoy a fun filled day and barbecue at the Anicca summer party.
Hosted at the Old Horse pub in Leicester, the party was not only a celebration of Anicca's successes over the last 10 years but doubled as a charity event. Supporting Anicca's chosen charity of the year, The British Lung Foundation, a charity very close to members of the team here at Anicca.
The beer garden at The Old Horse (one of Leicester city's hidden beer gardens) worked as the ideal location for a fun filled family day.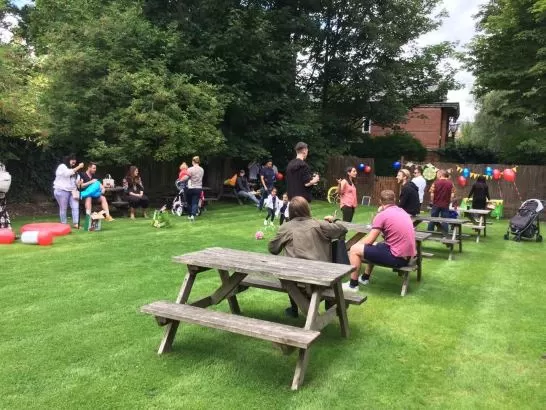 The Old Horse Beer Garden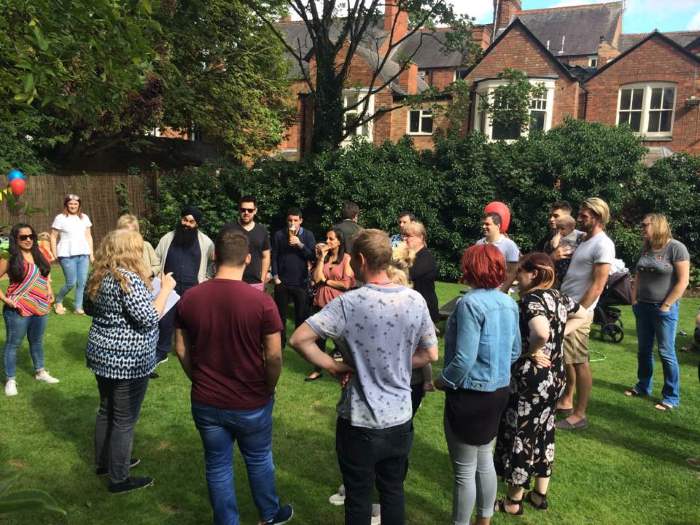 To fill the day with fun, and good old fashioned competitive fever, staff members were tasked with planning games for all to enjoy and to help to raise money for charity.
With a bouncing castle for kids (and some of the adults) Dart Ball Target, Ping Pong Potts, Football Shoot Out, Inflatable Duel Combat and Nerf Target Shooting, there was plenty to enjoy for everyone.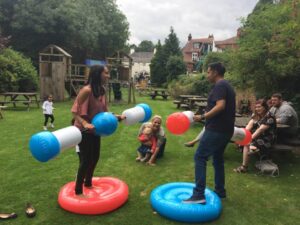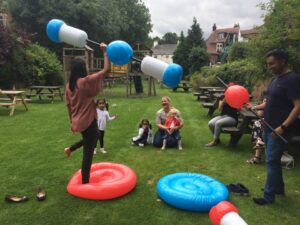 Gurpreet's triumph at Gladiator Duel Combat!
With so many stalls, prizes to be won, delicious birthday cake, a wonderful barbeque of burgers and hotdogs put on by The Old Horse and the glorious weather it was a fantastic day for everyone – looking forward to next year already!
There's still a chance to help us reach our £2,000 charity target, we welcome all contributions. You can donate using our Just Giving page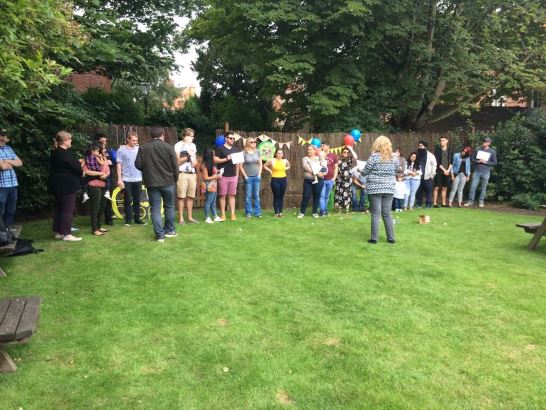 Staff timeline of 10 years at Anicca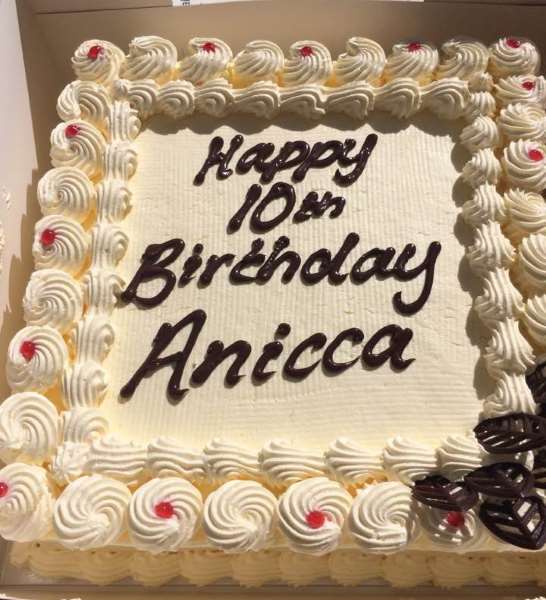 Happy Birthday Anicca Digital!