New Google Ads Premier Partner Certification rolled out in February 2022
There are thousands of Google Ads agencies in the UK that display the Google Partner accreditation badge. Of these around 400 were eligible for Google Ads Premier Partner Accreditation – which required agencies to have a certain number of qualified staff, an ad spend of more than $10k per quarter and a well-run account (as determined by an account optimisation score in excess of 70%).
Anicca Digital was amongst the first agencies to hold this accreditation back in 2010. However, the accreditation system was not working well for clients or agencies. This is because it no longer served its original purpose of being able to distinguish agencies by the quality of their work and ability to grow their clients' accounts.

In February 2022, Google updated the criteria and reissued badges, so agencies waited nervously to see if they were in the top 3% of partners in their country that would be awarded the coveted and new Premier Partner badge.  If you do a search in Google or look on LinkedIn, you will see many agencies (including Anicca Digital) proudly announce they had retained their Premier Partner Status.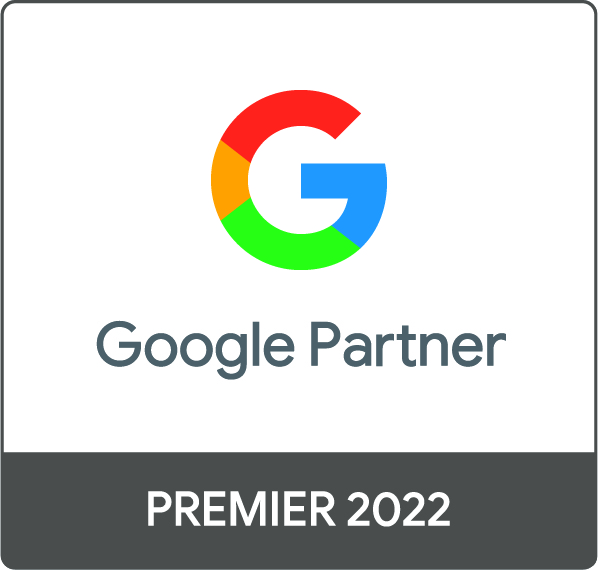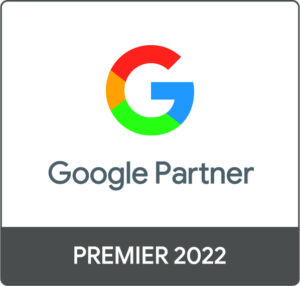 Map of UK Google Premier Partner Agencies (24th March 2022)*
Google has now published their directory of Google Ads Partner Agencies (see below):
Note: We are expecting the directory to change regularly as other agencies try and regain their accreditation, so we will keep the map updated at the end of each month.
*Details of the new Directory of Google Partners agencies, published in March 2022
In the last week of March, Google published a new directory of all their Google Ads Partners around the world. From this directory, we were able to determine the number of Google Ads agencies that had been accredited under the new system:
22,978 – Partner agencies around the World
1,809 – Partner agencies in the UK
2,385 – Premier Partners around the World
The Anicca team are very proud to be in the top 140 UK Google Ads agencies in the UK, with certifications in Search, Display, Shopping, Video, and Apps. However, we were curious to see which other agencies had retained their Premier Partnership accreditation, and where they were located.
So, we analysed the data in the directory and produced a map of these agencies (data from 24th March).
Please use this map to find the nearest Google Ads Premier Partner near you!
Anicca Digital is the only agency in Leicestershire
to retain their Premier Partner Accreditation
Why work with  Google Ads Premier Partner?
Working with a Premier Partner has several advantages and give us and our clients access to additional services and features.
Product education & certifications
Build product knowledge and earn certifications on Skillshop; expand Google Ads expertise through livestreams and on-demand training.
Consumer insights reports
Access to global consumer insights to inform business decisions and unlock strategic conversations with clients.
Product betas
Access to reports about upcoming product betas to leverage product information and help drive client growth.
Advanced Ads support
Get advanced Google Ads support and access to product resources to bolster client success.
Executive experiences (Invitation only)
Premier Partners executives attend Google events designed for them. Experiences include executive roundtables with sales and product leadership, tailored business coaching, and thought leadership content.
Dedicated account support (Invitation only)
Dedicated strategic and sales support for most Premier partners, based on market and business size.
Contact us if you would like a free audit of your paid search and consultation on the performance of your site
If you are currently running paid search ad (across Google, Bing and other platforms) and are spending in excess of £1,000 per month, then we can provide you a free assessment of your account performance.
Please contact Angela Padfield on [email protected] to book a call or find out more about our paid media advertising services.