Ann Stanley, the founder and CEO of Anicca Digital, is no stranger to challenging norms. Founding Anicca Digital in 2007, Ann has grown Anicca into a leading digital agency all the while challenging stereotypes and carving her own path.
Niche Magazine, Leicestershire's leading B2B publication, has recognised Ann for her accomplishments in the digital space celebrating International Women's Day on the 8th of March by sitting down with Ann to talk about her accomplishments, her experiences, and her advice for anyone who wants to debunk stereotypes. To help shine a light on International Women's Day (IWD) and what it hopes to accomplish, we're going to look at the history of IWD and how Ann's influence has shaped Anicca Digital.
A brief history of International Women's Day
While it may seem like a modern observance, National Women's Day has been recognised as early as 1909. In 1910, at the second International Conference of Working Women in Copenhagen, Clara Zetkin tabled the idea of an International Women's Day. 
"She proposed that every year in every country there should be a celebration on the same day – a Women's Day – to press for their demands. The conference of over 100 women from 17 countries, representing unions, socialist parties, working women's clubs – and including the first three women elected to the Finnish parliament – greeted Zetkin's suggestion with unanimous approval and thus International Women's Day was the result."

Zetkin's proposal set the groundwork for change, leading to incredible rallies, campaigns, and movements such as Helen Todd's Bread and Roses campaign in the US and Sylvia Pankhurst's arrest in 1914 on a march to speak for women's suffrage in Trafalgar Square. Up until 1913, Women's Day was a national observance with various dates used by different countries. In 1913, March 8th became the standard date and has been celebrated ever since on an international level. The International Women's Day website do incredible work every year creating annual focuses and missions (such as Women at Work or Women and Technology) to help address issues around the world. 
While there is still much to be done for equality and women in the workplace, International Women's Day has been a keystone in bringing light to a variety of gender-based issues. This is partly why it's so amazing to see Ann interviewed by Niche for her insight on this important issue.
How Anicca Digital is trying to do its bit
Each, and every one of us, have a responsibility to understand the issues surrounding gender and how we can work together to promote equality and growth. Anicca Digital, with Ann's leadership, has always championed personal development with programmes to help students, and customers, learn about digital skills such as SEO, PPC, social media management, Google Analytics, and content marketing. 
Our 12-week grant-funded digital skill boot camp is one of the many programmes we run along with regular free webinars to help demystify the digital landscape. We also offer clients bespoke training solutions for their teams or individuals to allow them to upskill and advance the careers of key staff. 
We also practise what we preach regularly holding training sessions internally to expand our knowledge and stay current with the latest Google updates and digital practices.
From top to bottom, Anicca Digital tries to create opportunities for all. Our board of directors is made up of 66% women at a time when only 8% of CEOs at Fortune 500 companies are female. By doing our bit we hope to show how real change can positively impact lives, challenge gender norms, and ultimately, make the workplace where 'if you've got the talent' and if you can 'prove it', you can go far.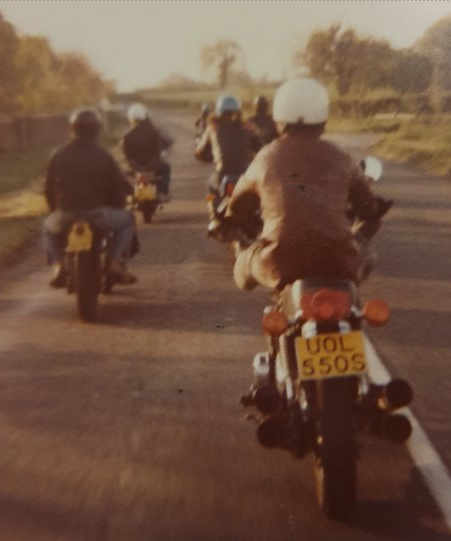 I joined Anicca training at the start of the year after being accepted for a fully funded place on their Digital Marketing Bootcamp.  I was so pleased to start the year with a structured but flexible course that I could work around the kids, work  and everything else!  The main thing I want to mention though is the fact that when I had a huge wobble and decided everything was too overwhelming, Lucy was kind enough to reach out to me.  She explained that actually, I was doing fine and helped me reorganise everything and unpack the anxiety so that it felt much more manageable,  By sharing her experience of coming into a technical world from a non techy environment, she really helped put my mind at ease.  So, my experience is that of women, lifting women, through upskilling but also through being human and honest and genuinely caring. That, in my opinion, is what we should be celebrating on International Women's Day and every day.

Kate, 46, runs The Old Stables Studios in Horncastle which delivers Creative Workshops
If you're looking for a complete digital marketing solution from SEO and PPC setup to ongoing content creation contact us today. Alternatively, if you're interested in finding out more about our boot camp, webinars, or training programmes drop us a line and we'll help you find the right programme for your needs.
You can also sign up to our next Digital Marketing bootcamp's waiting list – this is due to start in April and you may qualify to receive 60-100% grant funding.