Introduction
The digital landscape has changed vastly over the last decade, as online consumers have become savvier and more technology aware. One of the main challenges for marketers is to adjust to this rapidly changing environment by quickly altering their strategies to meet the changing demand.
Generation Z is soon to be entering the market with a higher level of technology know-how and an innate knowledge of online shopping – this is the first generation to enter the marketplace for whom this experience has always existed, unlike the rest for whom online shopping and social media are a learned experience.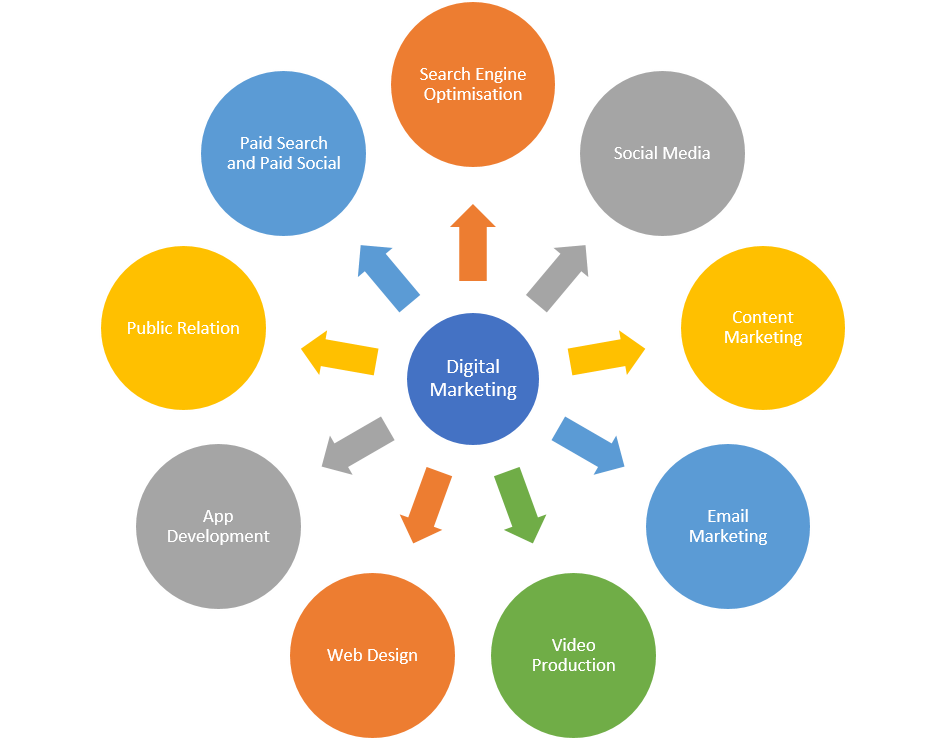 Long ago was the time when departments were working independently. Developing strategies that combine SEO, PPC, Social Media and Public Relations is crucial to maximise conversions and return, and plan the long-term strategy. Creating innovative campaigns that use the strengths of each channel to produce the optimum result is more challenging but the results speak for themselves.
Each channel should be analysed to understand how they support each other and benefit the company. However, there is a common objective to all of them: Reaching the target market and turning them into a customer.
How do the digital channels interact with each other?
First and foremost, it is key to understand that, digital channels influence each other. Whether they initiate awareness or convert, each of them play a strategic role in the buying behaviour process. Below is a diagram emphasising the position of some digital channels in the buying process, from assisting to closing conversions.

How does Anicca respond to the market?
Anicca is celebrating its 10th anniversary this year! Anicca started in 2007 when Ann Stanley recognised a gap in the Leicestershire market and opened her own Paid Search agency. Through hard work, dedication and passion, Anicca quickly proved itself and is now positioned as a leading online marketing agency.
Proactive and responsive, Anicca quickly expanded its services to Search Engine Optimisation, Analytics and CRO, Public Relations and Social Media. It now proposes an integrated approach to digital marketing.
This has proven to be an efficient strategy, with clients benefiting from an integrated approach. A new audit structure, evolved company structure and an integrated approach to digital marketing is proposed to prospects and clients with the aim of driving more conversions.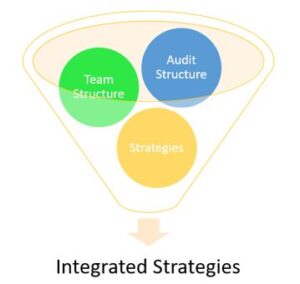 1) A commercial audit has been established and proposes a full overview of a website's current digital activity (Online presence, website data, design and content to name a few).
2) Structured to support integration: The new integrated campaigns can't work within silos. SEO, PPC, Content, Social Media and PR staff need to work in the same office and constantly share their vision on how to develop a client strategy. We have developed two new roles to support this approach:
a. The client account director, with multi-channel experience, is working with several technical staff and works towards unifying tasks and communication
b. The account strategist considers historical data and analyses the website overall to advise on next steps and propose strategic recommendations
3) More complex integrated strategies are proposed and tested with clients; below are a few examples:
a. Paid Search is often used in combination with Search Engine Optimisation, as it can provide insights in keyphrase, ad copy and landing page tactics
b. The use of keyphrases (from search) in everything from posts to press release
c. Combining social and paid search by using a "Honeypot Content" Strategy: Honeypot is where a target audience is attracted to "honeypot" content on your site using low cost paid social or paid display techniques
d. PR supports SEO through generating external links, increasing domain authority, bolstering search rankings, increasing trust through 3rd party reviews and amplifying existing content (e.g. Blogs)
e. PR also supports Social through increasing domain authority and trust for instance. Alternatively, Social supports PR through the identification of key influencers, the use of tools for contacting media/bloggers, and to amplify coverage and reach
f. Collection of email addresses can be used for creating customer match (AdWords) or custom audiences in Facebook and Twitter
g. A multi-channel reporting is being developed to allow staff to gain valuable insight on return and consumer behaviour

If you are looking for more information, contact Anicca, we would be happy to help you with your website.