In a fast-paced industry like marketing, it is always worthwhile looking into what tools can help you stay in an industry that is constantly changing. Even the best marketing tools are not designed to complete your marketing, but more so to assist you and help make your life slightly easier. We're going to look at some of the best marketing tools for digital marketers (in my experience) and show how they can help transform your skillset. 
When it comes to tools, you can find a wide range of options that can assist whichever role you are doing (from content to social media management) Let me go through some of the best everyday marketing tools for digital marketing that have helped make my job slightly easier.



What
digital marketing tools
can help me with content writing?
If you work in content and need digital marketing tools to help make your job that extra simpler, these are the best marketing tools I would recommend: 
Grammarly: This is one of the most popular tools that is used in content but also touches base with most marketing teams. Grammarly is constantly reading the text you are writing and checking the language is correct and the spelling is correct as well. From writing a blog post, social media post or even an email, Grammarly can work across all these platforms. 
WordCounter: This is one that I don't see mentioned that much online, and not many people actually use it but for me, it is helpful. I've always liked this website for the use of word counters, and how simple it is to change the cases of the text you are writing. 
Another useful feature on WordCounter is the reading time predictor on the side and the reading level feature. When you are writing content for a different audience, knowing how long your content can take to read can affect how you write your content. This is one of the unsung heroes and in my estimation, one of the best marketing tools for digital content marketers.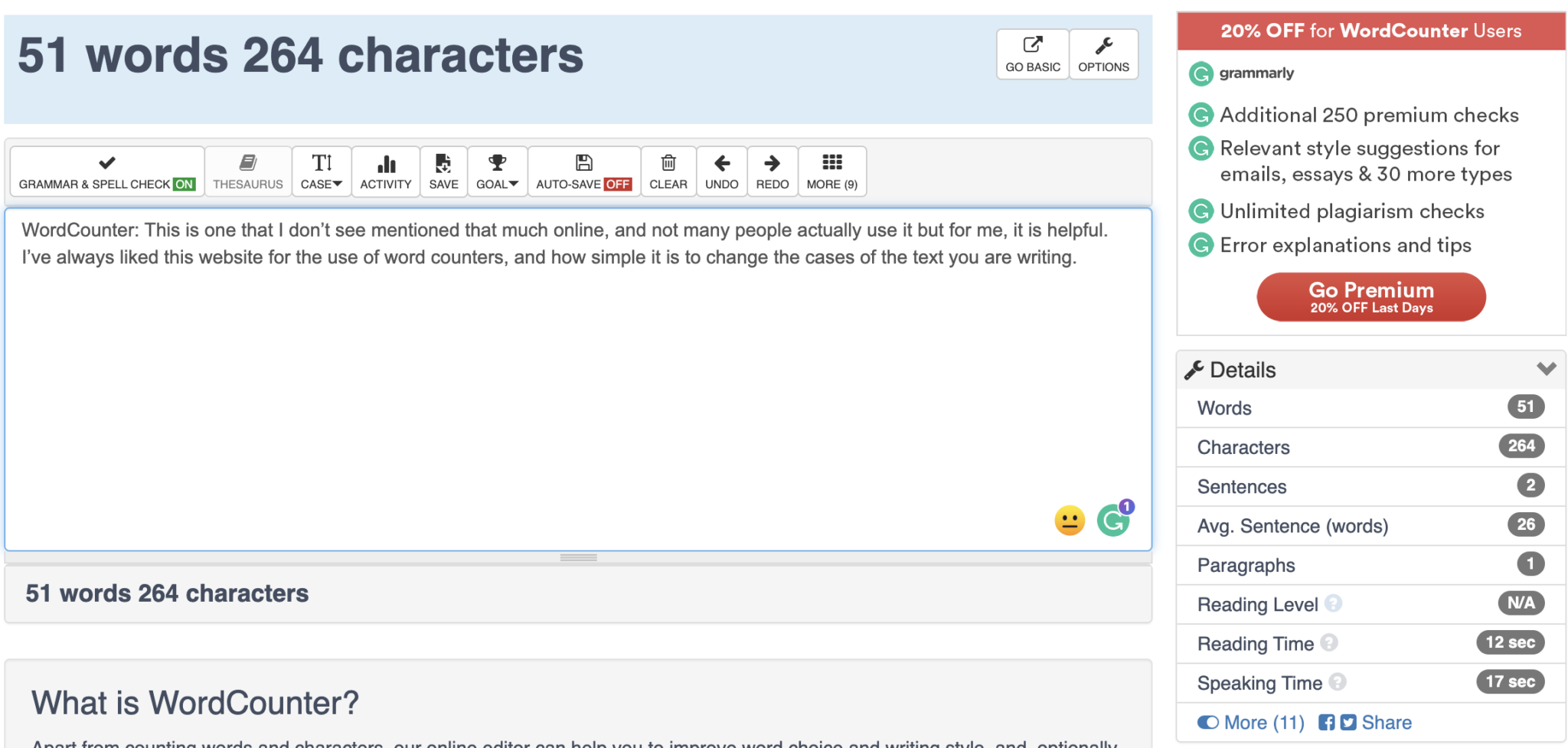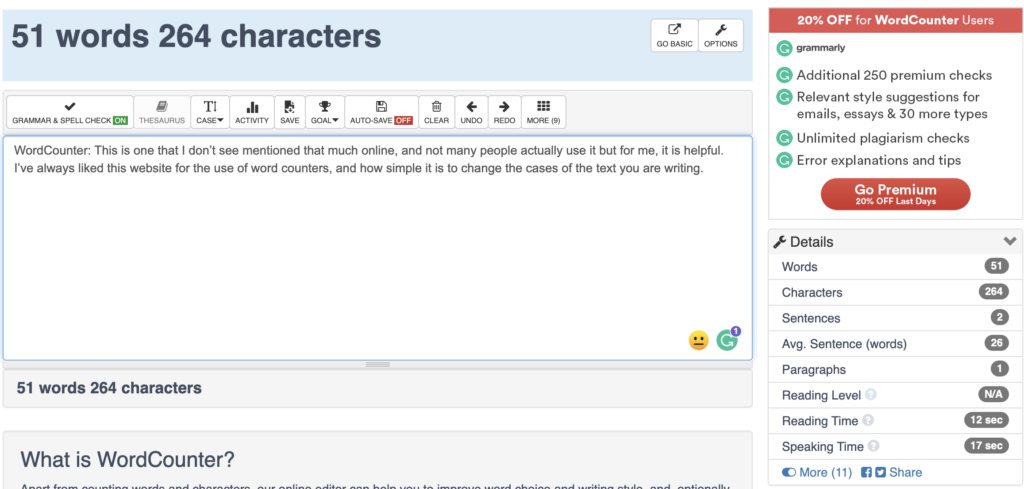 What
digital marketing tools
can help with SEO?
I'm going to avoid using the most obvious SEO tools like Google Search Console, SEOQuake and Ahrefs as if you work in SEO, you probably know these anyway. These are some of the best marketing tools that don't get used that often, but I've found them to be helpful for me. 
Metatags: Working in SEO, one of the most important things you can do is check how the websites you are working on previews on Google. If you want to see what your Meta Title/Description looks like on Google this shows you how many characters you can use as well as previews the link across social media platforms like Facebook, Twitter and more.
SEOExtensions: A great extension I use on Google Chrome when visiting other websites. One of my favourite things when using SEOExtensions is how easy it is to extract information on a website like how many header tags they have, the most popular keywords used as well how quickly the page can load. This tool once helped me tell a website developer they had 3 H1 tags on one page, super useful.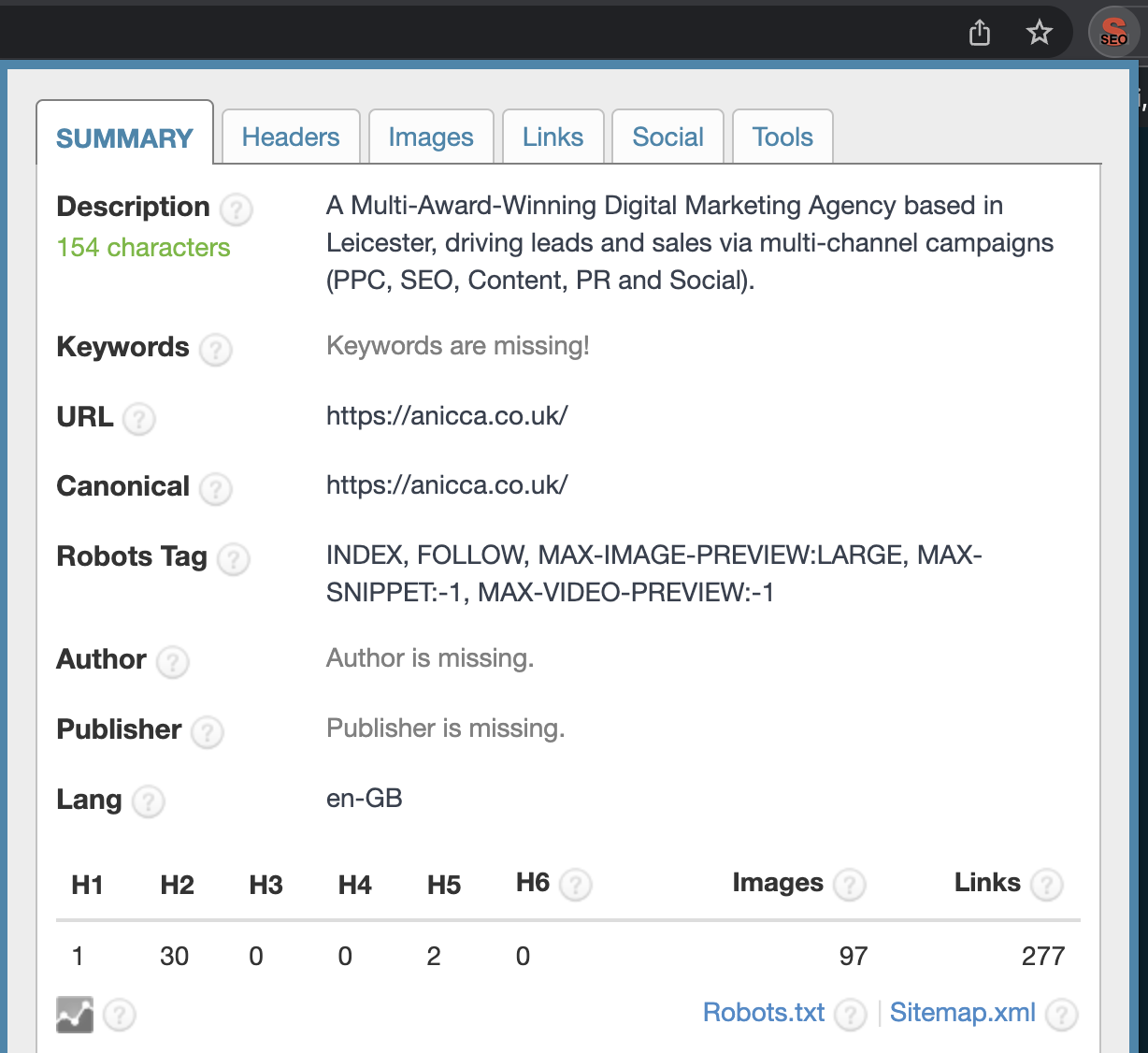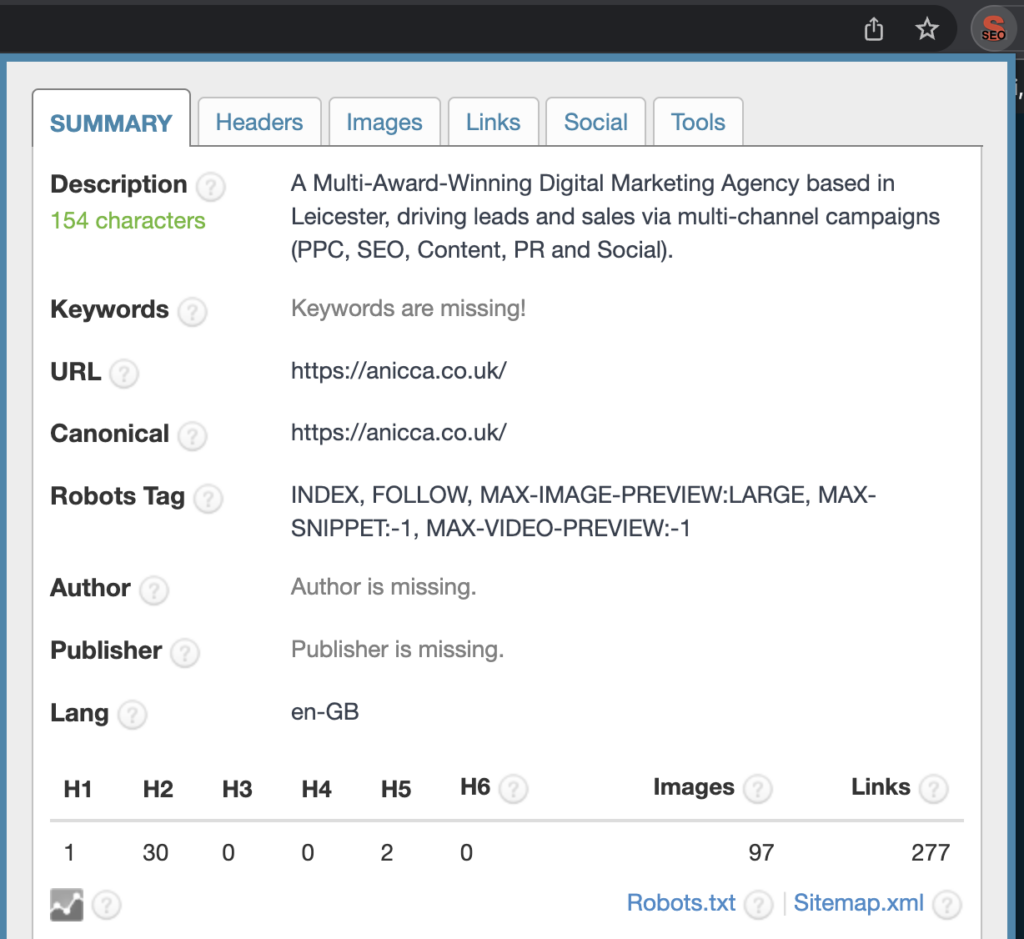 What are the
best
digital marketing tools
for Social Media management?
Social media is constantly growing, and with more digital marketing tools available you can utilise social media to be your best form of communication with your audience, and most importantly understand your audience and create content that engages. 
Canva: Every person that works in social media would have used/heard of Canva in their day-to-day life. Canva is one of the best free marketing tools for digital marketers that can help with the design aspect of your social media posts, with the ability to create content to fit different sizes depending on the platform you are using. If you want to post on a story or as a post, Canva can help. With 1000s of free templates available, Canva can help make your posts have that professional feel when posting.
Hootsuite: If you are managing social media platforms whilst working in a small marketing team, Hootsuite can help take the pressure off. Hootsuite is a versatile digital marketing tool which helps manage your social media posting schedule and feed, compiling it all into one platform. Another great tip for Hootsuite is linking it to your Facebook messages or Twitter DMs so you can respond to customers all on one platform and not miss important messages where you can touch base with your customers.
Can I use a tool for everything in marketing? 
Like with any digital marketing tool, they are there to assist you to do your job. Whilst most of the best marketing tools for digital marketers will charge for the additional features, most of them have a free subscription, as long as you create an email address account with them. We have recently had our Paid Media Strategist, Matt Cocking host a webinar on this topic and go through more Free & Paid Tools to Help you Improve Your Digital Marketing​ which you can watch again here.
We hope you found this guide helpful in explaining technical skills or services. Whether you're working in finance, law, construction, medicine, or engineering you can make your digital content digestible and easy to understand. If you have any questions about content marketing or want to get in touch to work with us on a range of digital marketing services; from SEO and PPC to social media marketing, PR, and content marketing then give us a call. Our team has a wealth of experience and tools designed to help you achieve great results and attain your goals.