Welcome to part two of our blog series on how to maximise your digital marketing activities during COVID-19, with tips from Anicca Digital MD, Ann Stanley, who recently presented a webinar on the subject to Leicester University's Innovation Hub as part of its Innovation Friday series.
We've pulled together the key takeaways from the webinar (register to access here) into a blog post with key takeaways that you can use as a checklist. Read part one here.
Part two covers:
What should you do if you have no marketing budget, but time on your hands?
What should you invest in, if you have marketing budget?
Tips on managing your paid ads
Other activities that you can do now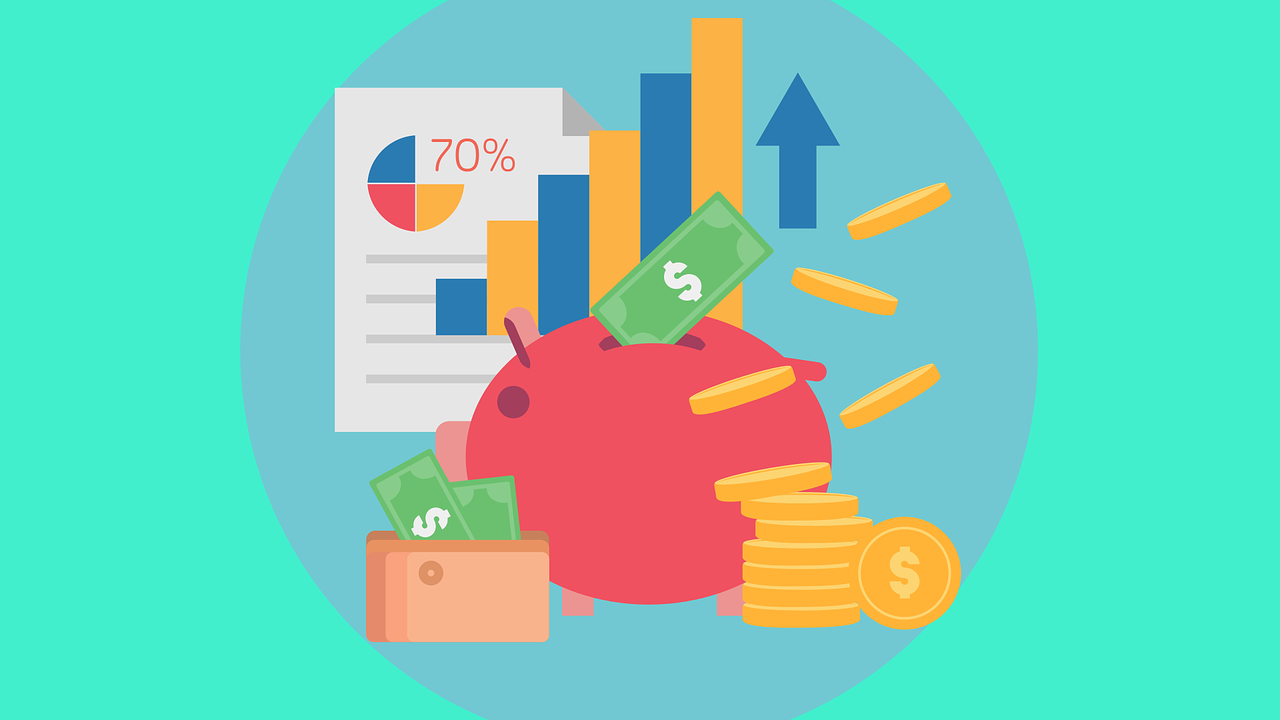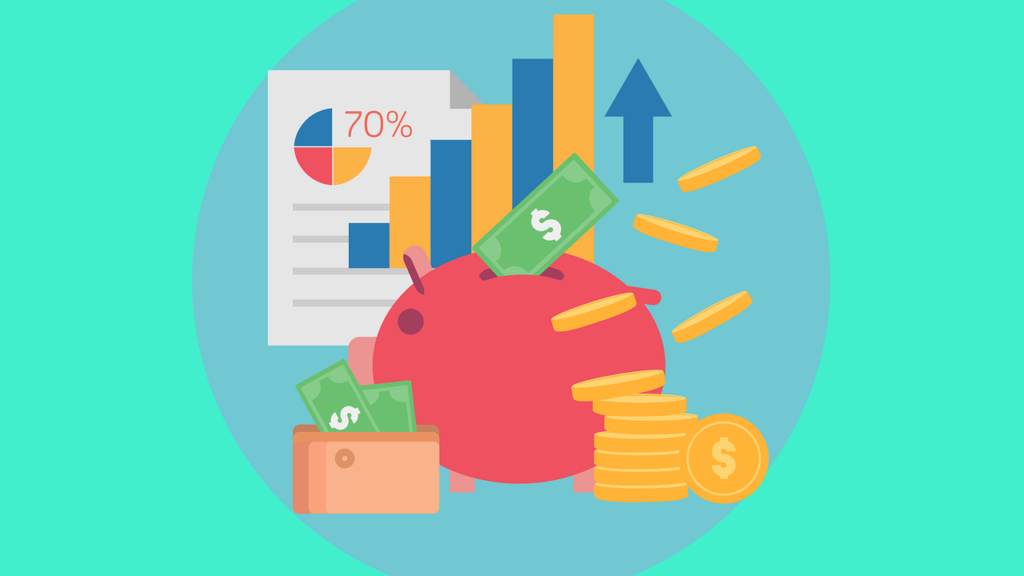 What should you do if you have no marketing budget, but time on your hands?
Housekeeping
Housekeeping is a great place to start if you're working with no budget. This involves auditing your website and evaluating the success of previous marketing activities.
What worked, what didn't work, what was the ROI? This is a good way to work out what gets results and what you should do next.
Download our A10 Marketing Framework to help you audit your activities step by step. Section one features a list of free tools that you can run your site through to gain insight. Techniques can be applied online and offline.
Key takeaway: Audit and evaluate before you plan any new activity
Update Your Content
Review the navigation of your website by following the links as a customer might do.
Look at Google Analytics to find out which are the most important pages and what's generating the most traffic:
Behaviour>Site Content>All Pages
Can you make any improvements to the pages?
Does any of the content need rewriting?
Are the bounce rates high?
Could you improve the CTAs to improve conversions?
Key takeaway: Consider your journey through a customer's eyes and look for small changes that can give you quick wins.
SEO Tasks
It's likely you will need to pivot your SEO strategy during COVID-19.
With brands having cut their Google ad spend, organic listings across the major of industries are climbing slightly to fill the void left by paid ads. This creates an opportunity for brands who continue to invest and progress with their SEO activities.
Key tasks to undertake:
Create relevant content and build links to it
Fixing tech issues
Optimise existing content
Adapt your SEO strategy for Qs 3 and 4
These tasks are important to prepare your website for life after lockdown, so you can gain more traffic and more conversions.
Are your customers asking the same questions?
We're working on FAQ content for clients and even where this doesn't have any clear SEO benefit (no search volumes), this is supporting user engagement and helping to reduce customer service chats, where the same questions are being asked.
It can also be really useful for staff members who are covering for furloughed colleagues.
Key takeaway: Completing background tasks now can bring big rewards later, as your site will be in a better position to compete with others in Google search results.
Create New Content
Consider what content your customers need to stay informed and how current events may affect the service/product(s) they expect to get from you.
List any essential topics to update users on and create content on this daily, weekly or whatever frequency is needed, pushing out through the normal channels.
While initially brands were unsure of what content to create, some topic areas are now saturated, so keep this in mind.
Subjects such as how to hold a virtual meeting and how to stay motivated while working from home have been covered a lot, so come up with new topics or new angles that haven't previously been covered.
With any new content you want to support your community, be helpful and be useful in order to build brand loyalty.
Key takeaway: New content doesn't have to have SEO benefit. Right now it's important to create content that is useful to your customers.
Distribute Your Content
Once you've got your content, you'll need to distribute it.
Use the obvious social media channels, such as Facebook, Twitter and LinkedIn, but also use email marketing, as this gets your content in the inbox of your audience.
If you're not doing it already, this is a good opportunity to start, but you will need a mailing list.
We've been using it on a weekly basis to promote our webinars and blog posts to great effect.
Key takeaway: No-one will find your content unless you put it out there. A distribution strategy is just as important as creating content.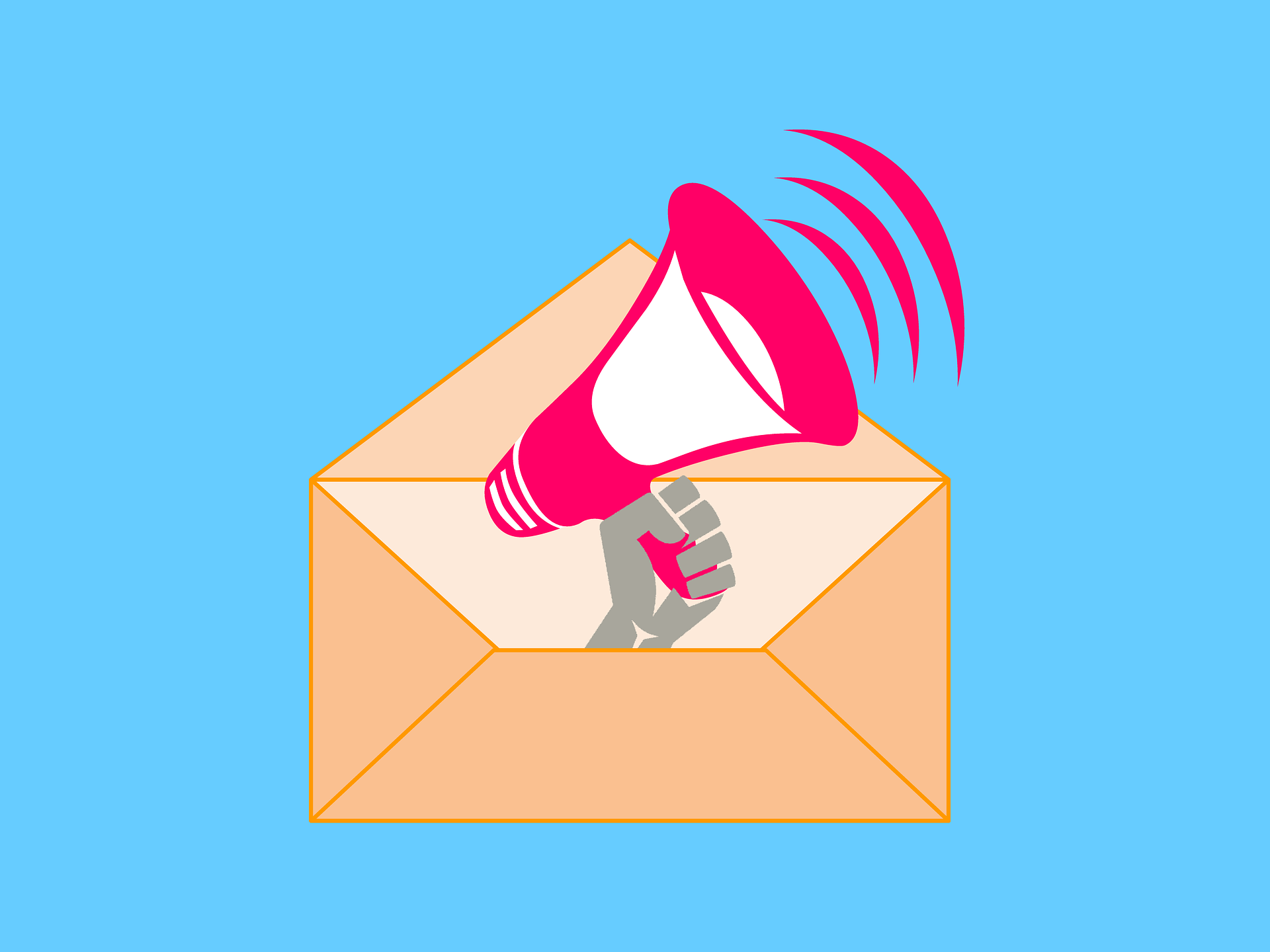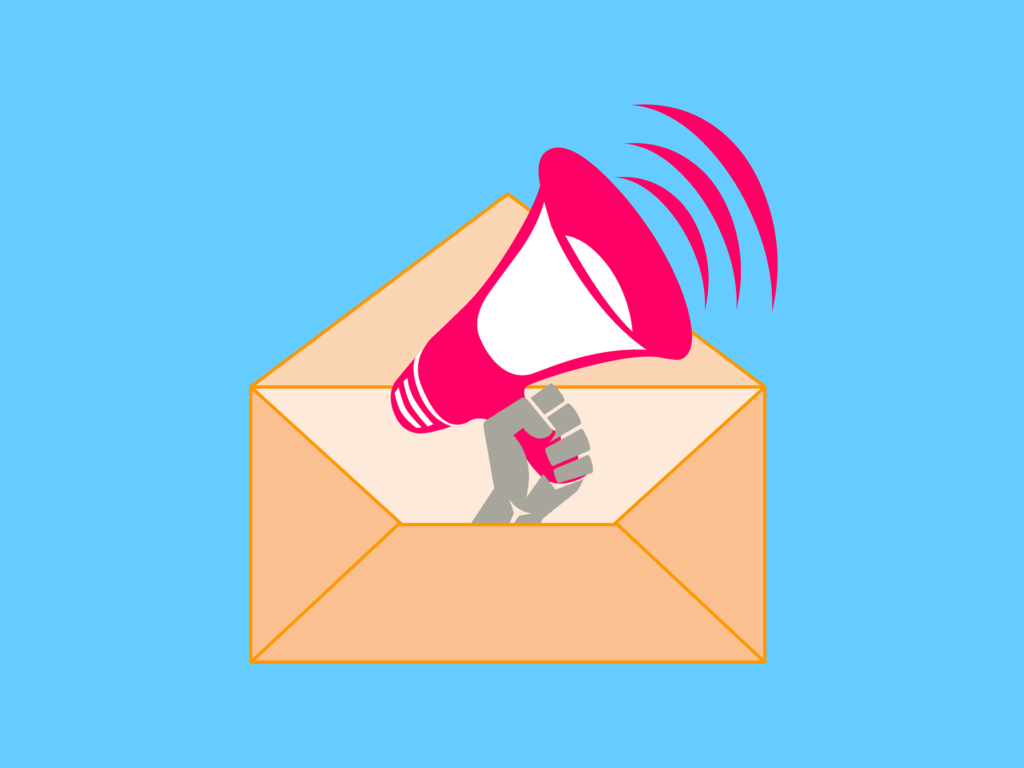 New organic / free activities and channels
Test new channels – email marketing
Broadcasting tool
If you want to try distributing your content via email then Mailchimp is the best place to start, as it's really easy to use.
It's free if you have less than 2000 recipients and you can use a template from the platform to create the email.
Email creation
I recommend including a title, a short snippet of text and an image to encourage the audience to click through, because the aim is to get traffic to your website.
We have provided a free tool to create your UTM tracking links, which will help you include  links to your blog content for more details and use trackable links with UTM codes e.g.
https://anicca.co.uk/dmi-cim-course-landingpage/?utm_source=email&utm_medium=newsletter&utm_campaign=April-23
Uploading your list and sending your email
Upload your mailing list in the format of a CSV file, but ensure it is GDPR compliant.
Test your email before sending it – check desktop and mobile version, subject line, time sent, etc.
Look to send out between 11am and 1pm to make sure it's in people's inboxes for their lunchtime break.
Measurement and follow-up
Track the performance of your email – delivery rate, open rate, click rate – in the email reporting tool and check referral traffic using Google Analytics.
Make sure you have a Facebook pixel on your site, to facilitate remarketing ads for future activities.
Key takeaway: Email marketing is a useful distribution method for your content, but be aware of the best times to send for maximum open rates.
Test new channels – webinars
Prior to lockdown, we had no experience of running webinars, so we've had to learn fast! We were quick to move our monthly meet ups online and make them more frequent to adapt to the changing marketing landscape, creating a weekly Leicester Digital Lockdown.
This is what we've learnt over the last few weeks:
You can use free software, such as Zoom for up to 100 users, or paid software for more features.
This YouTube video has an in depth review of all webinar tools, which is a really useful resource if you're looking for software with specific features.
We've paid for Big Marker software for our webinars because it offers additional features, such as polls and Q&As.
Prepare slides and supporting content – allow about 30-40 slides per hour to ensure enough time at the end for a Q&A.
Create a landing page within the platform for audience registrations.
Create ads/social posts to promote your webinar, which you can do easily using Canva and some stock photography, also share through your community channels.
Present with a co-host to make the event more interactive and streamlined. It makes it easier to manage Q&As and they can ask questions while you are presenting.
Afterwards, circulate the webinar recording with a follow-up email to catch anyone who may have missed the live event.
Key takeaway: Webinars can be useful for knowledge sharing and supporting your customers with the challenges they face right now. Be sure to offer something different to what's out there already and find the most suitable software for your needs.
Test new channels – PR
PR can be a tricky one to get into if you lack access to media databases and tools to build contact lists. However, you can find journalists who are looking for information for stories through #journorequest and @helpareporter on Twitter.
PR Coverage During COVID-19 Lockdown
The news agenda changed so quickly at the start of the crisis that we had to put all our clients' PR activities on hold, as the lockdown and the virus dominated the media.
That has changed now and journalists are looking for a wider variety of content, but predominantly coverage still has some sort of COVID-19.
Monitor national news, but also look closely at how trade media, lifestyle and regional titles are covering events and the types of stories that they are publishing.
How are news outlets adapting their content? Now we're a few weeks in, journalists are looking for a wider variety of content, practical advice and more positive news stories.
There are a lot of opportunities for companies who are doing things for the community or for charity.
Key takeaway: Look at how your competitors or other businesses in your sector have adapted their PR activity and look around your own business for positive news stories, charity donations and community champions.
Look at consumer behaviour for inspiration
Consider what your customers need and provide them with useful information.
There have been a lot of resources created for home schooling, working from home, working out at home, how to cut your own hair, cooking guide.
These are all great examples of content that has been getting coverage however, many of these topics have been widely covered now so look for gaps that you can fill with useful information, advice or resources.
Try Google Trends for inspiration – look for changes to search behaviour for your industry.
Key takeaway: Don't be afraid to create new content, but make sure you add something new to the conversation, whatever the topic might be.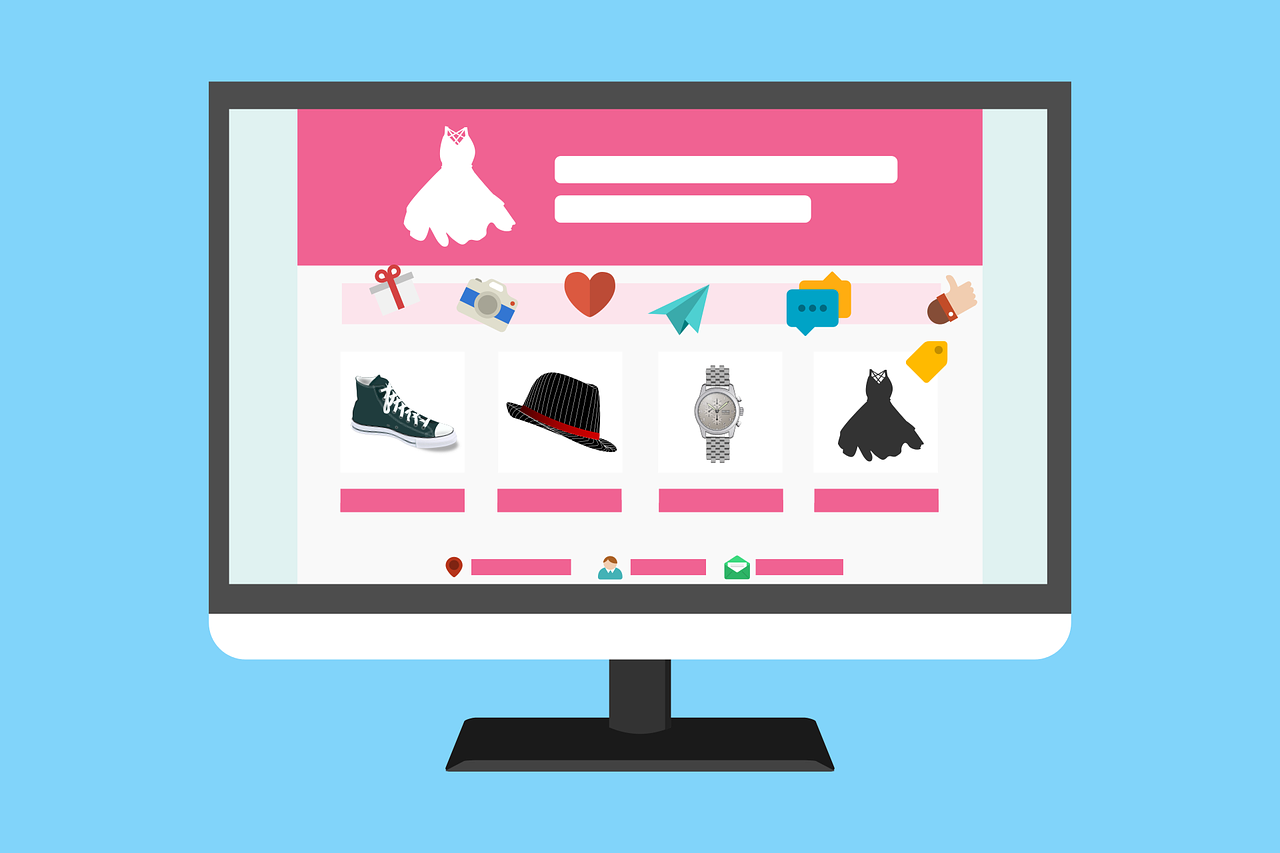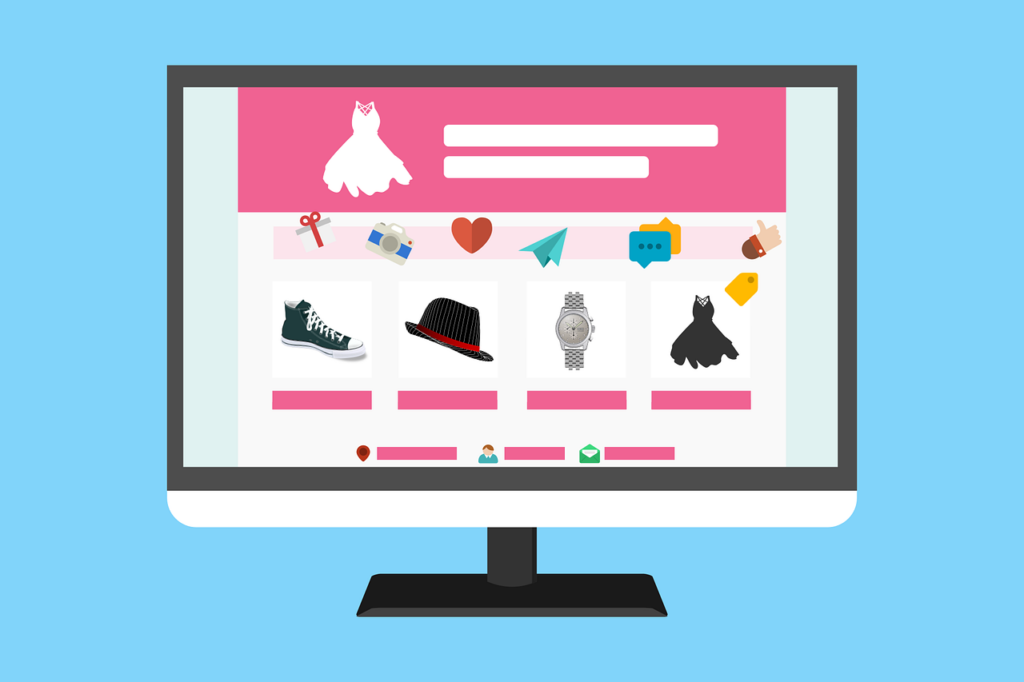 What should you invest in, if you have marketing budget?
When to reduce or pause your ads
You should reduce or stop ad spend if you have lost all sales and have no money to advertise – instead spend time on organic activities and the activities listed above that you can work on for free.
If you rely on shopping ads and direct response, (where people buy on price and demand has dropped), save your budget by switching ads off. This is especially important if you are in a price-sensitive sector, with little brand loyalty. Audiences will have forgotten you in a month's time, so only advertise when they want to buy!
If applicable, swap your payment method to a CPC (Cost Per Click) basis rather than CPM (Cost Per Impression) – impressions are up because people are searching more, but they may not be interested in buying right now.
Redirect budget to product or services that are popular, rather than stopping all together.
Keep your ads running for your brand phrases, this is very important for the concept of "keeping the lights on".
If your competitors are aggressively marketing, but you can't out market them, then you need to try and match their activity with a similar presence.
Key takeaway: Be aware of how you are paying for your ads and how you can alter this to save money.
When to maintain or increase advertising budgets
You should continue or invest in brand advertising, particularly if competitors bid on your brand, as this will defend your position in Google.
Increase ad spend when:
There is an increase in demand/searches
You want to increase awareness and market share
You want to enter new markets or offer new products
There are deals to be had – offers in local papers/trade press, free/cheap space in online media
If you have larger budgets you might be able to test new channels, such as Spotify or AdSmart (more than £3k) – these will be cheaper than normal!
Key takeaway: Be aware of audience search behaviour and how this continues to change. Increase your Google Ads spend with any increase in search behaviour.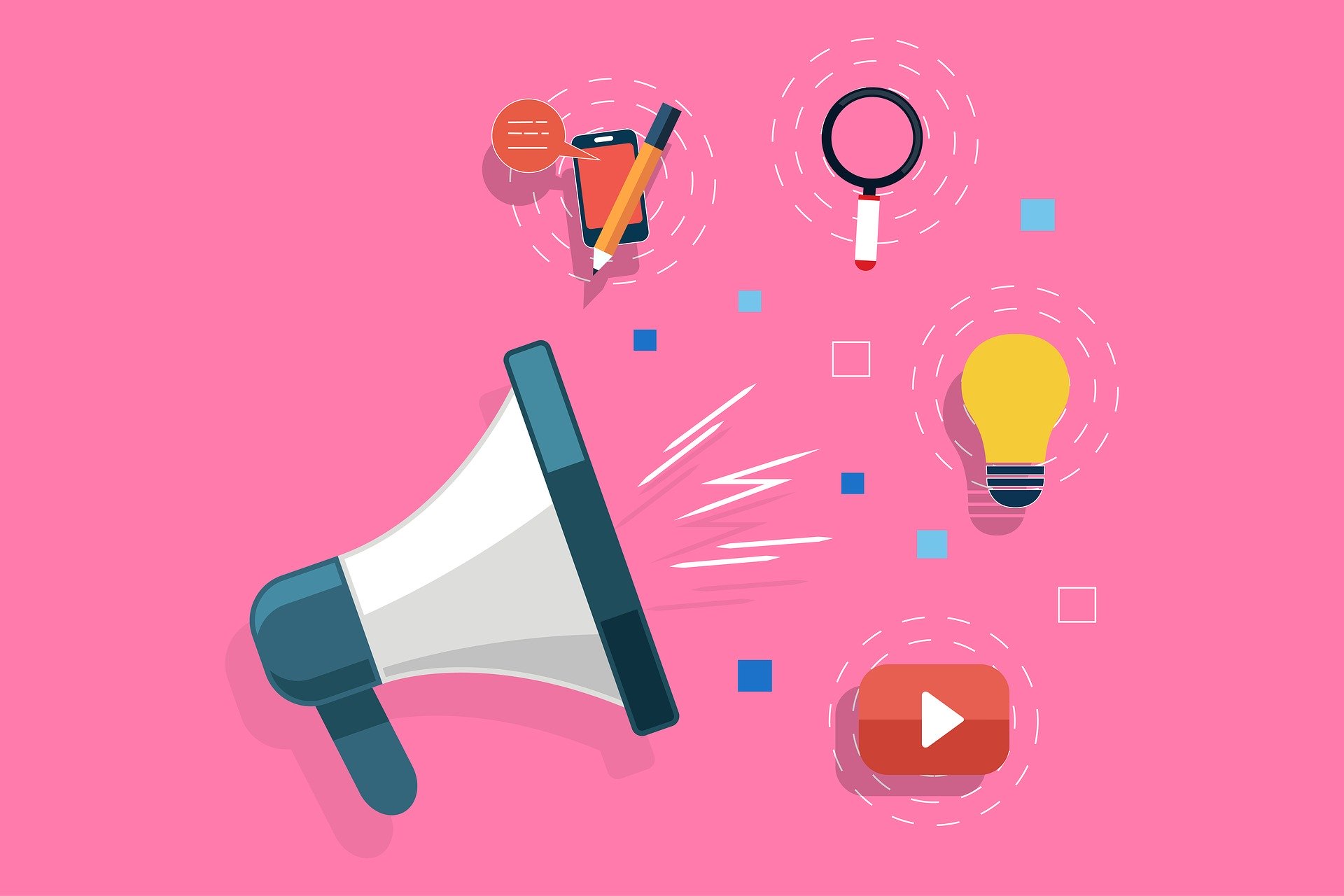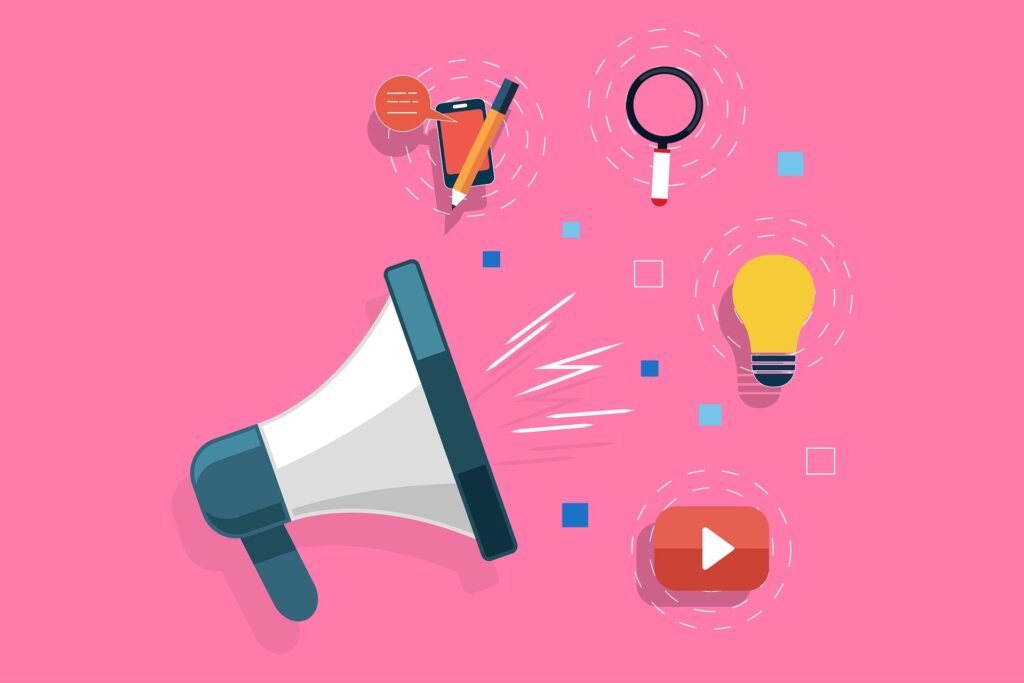 Tips on managing your Google Ads
Adjusting your ads to audience changes
Use Google Trends to monitor changes in core areas and adjust keywords and ads to meet audience searches.
Some scaling back may be needed right now, but you also need to think long-term:
Drive brand awareness for mid-long lead times to build a demand for your product or service later in the year.
Conversions have decreased in certain areas, but Google is still seeing high levels of searches so keep a presence where you are able.
If you are operating in multiple international markets, keep up-to-date on changes to all local conditions.
Key takeaway: Don't just think short-term, building brand awareness now and 'keeping the lights' on will benefit your business in the long-term.
Take advantage of Google offers
Google is providing ad grants to existing advertisers (you need to have run an account in 2019 fro ten months).
It has also made Google Shopping ads free, which offers a great opportunity for small businesses. You need to have an ecommerce site, a product feed (plug-in) and a Google Merchant site to advertise your products in Google Shopping.
This is freemium model, with payment for top positions.
For full details read Paid Media Account Director, Holly Kelly's, blog post: Google Ads will soon be letting businesses list products for free on Google Shopping.
Key takeaway: Look for any opportunities that can support on-going marketing activities while saving you money.
Review paid social
Review your social media budgets; you should look to spend more if there is demand and CPMs or CPAs are cheaper.
Review and test ad messages and formats, such as video content.
Look at creating remarketing audiences based on those who have engaged with your ads.
Use this time to build your organic following and paid audiences, ready to for sequential campaigns when demand picks up.
Facebook are offering business grants. They aren't currently available in the UK yet, but you can register your interest and you'll receive an email when they become available.
Key takeaway: Maximise opportunities by remarketing to those who have already engaged with your brand and your website to further build brand awareness.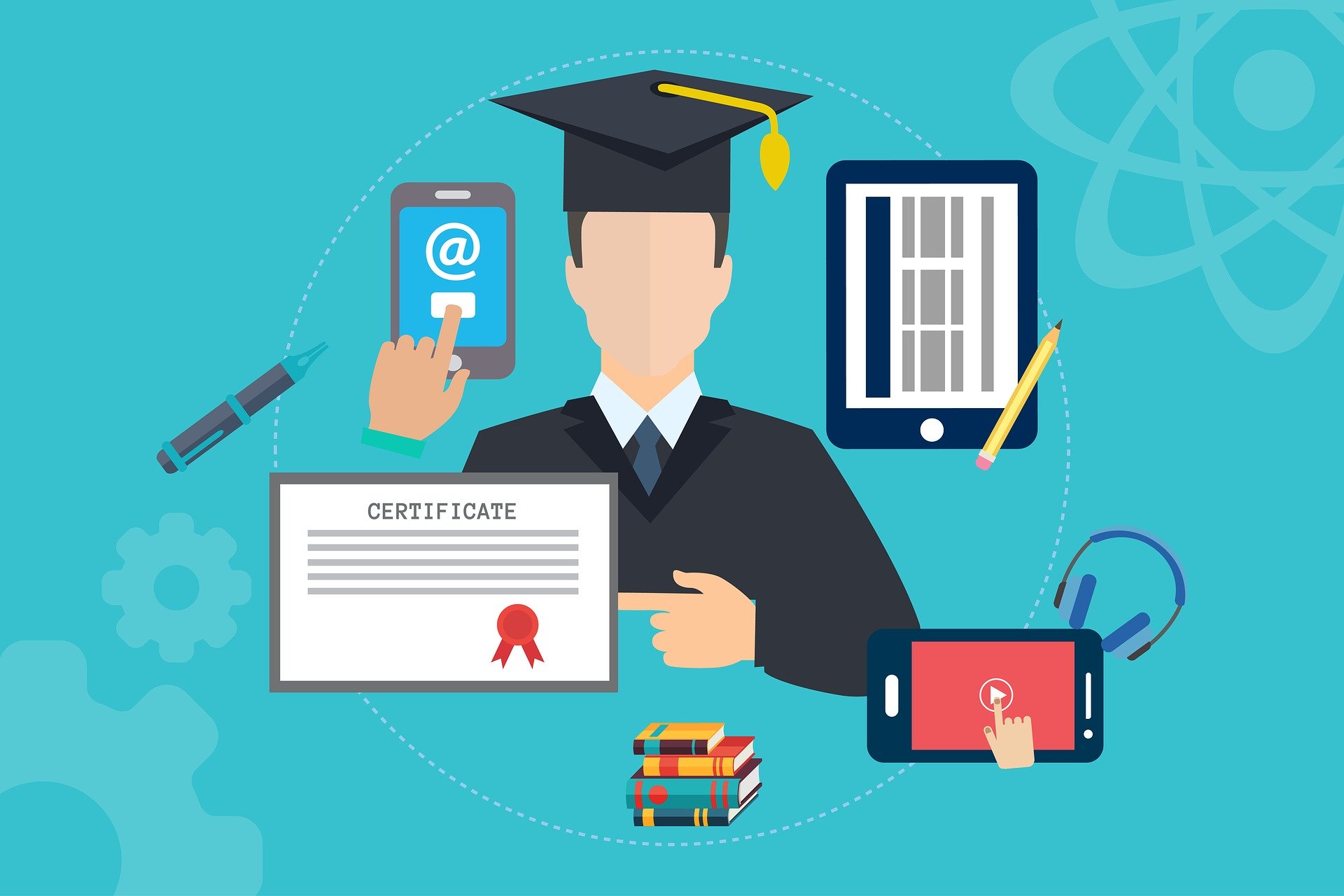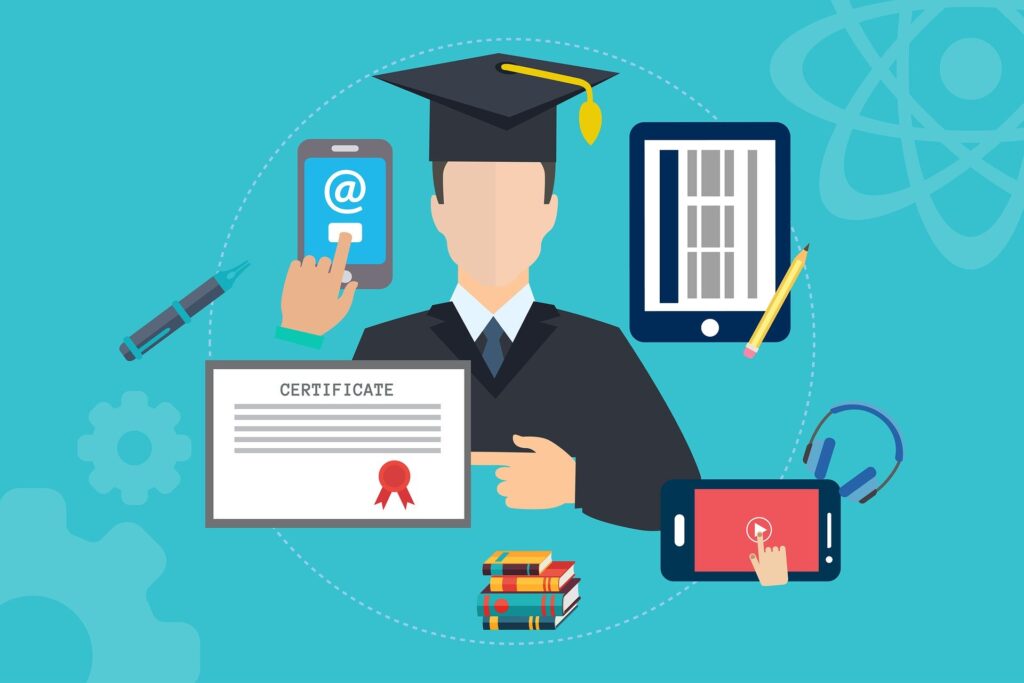 Other activities that you can do now
Join or create a virtual networking events
Many established networking events have gone online and are available for free.
Use Google, LinkedIn, Facebook and Twitter to identify local networking groups that you can join.
Planning ahead
Use the time at home to plan ahead. Depending on your role within the company, you should model your cashflow, future income and marketing strategy.
Use planning models like SOSTAC or the A10 Marketing Framework to create your plan.
Considering the current situation, you'll need to create different scenarios to cover worse case and best case outcomes.
Take a look at these blog posts on free training from Goldman Sachs 10,000 Small Businesses and Anicca Digital's A10 Digital Marketing Framework.
Learn new skills – free and low cost courses
Why not use this time to develop your digital marketing knowledge? We've put together a list of free or low cost training opportunities in our Lockdown Learning blog post.
We're also offering free access to our Anicca Academy, where you can sign up for our digital marketing training and workshops.
Alternatively, book a free one-hour consultation with Ann via Calendly.com/Ann-Stanley.
Watch the full webinar and register for up-coming events via the Anicca Digital Big Marker channel or read part one for a list of actionable tips.