Why Is Content Marketing Important?
Content marketing is important as it instils confidence in the brand by demonstrating expertise, authoritativeness and trustworthiness and better satisfying users search needs. This, in turn, drives increased conversions and content marketing is also a core component of link earning strategies.
As a fast-growing and highly effective marketing channel, businesses that have adopted a strategic approach to content marketing have reaped the benefits by consistently producing content that entertains, informs, solves problems or persuades their audience. Rewards are not only in the form of more leads and revenue, but the huge intangible benefits that are not as easy to quantify and measure.
Content marketing is an important part of any marketing mix, and its growth over the last few years has been explosive. One industry survey reported that 75% of businesses increased their content marketing budget in 2016 with almost half of those surveyed increasing their recruitment for content-related positions (source).
WordPress, the popular CMS system and blog platform choice of the masses, saw on average 83.1m new posts per month on their platform alone. This was an increase of more than 67% on 2016's 49.6m average. (source). In short, content marketing is booming.
What Is Content Marketing?
The Content Marketing Institute defines content marketing as;
"a strategic marketing approach focused on creating and distributing valuable, relevant, and consistent content to attract and retain a clearly defined audience — and, ultimately, to drive profitable customer action."
As opposed to traditional 'push marketing' techniques, where companies try to thrust their products or brand in front of consumers, content marketing works on the principle of 'pull marketing' (or inbound marketing), whereby companies are offering genuinely relevant, insightful, beneficial and helpful information to their audience, and almost always for free.
This blog looks at 12 reasons why content marketing is a vital, even central, part of your digital marketing mix:
12 Reasons Why You Should Be Doing Content Marketing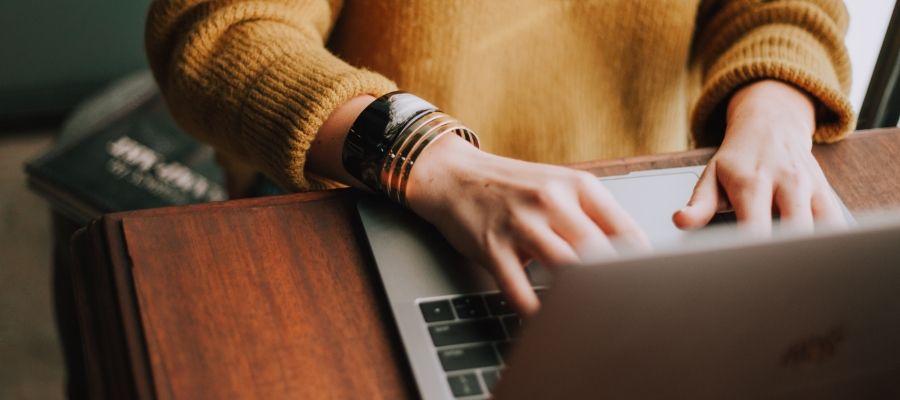 1. Increased Organic Visibility (SEO) And Traffic
SEO and content marketing go hand in hand, so much so that content marketing is often built into SEO retainer projects. The reason for this is content helps to build organic visibility, both directly by appearing for long tail searches and indirectly by supporting the primary category, service and product level pages with supplementary information around niche topics.
Nowadays, it is common to see sites drive more than half of their organic traffic from content orientated pages as opposed to category and service pages and even the homepage.
This growth in organic traffic is helping brands to expose themselves to new prospective customers and assist their target audience with informational needs. Being a genuinely useful destination for your audience, even at the early stages of their buying process can lead not only to increased traffic but an increase in conversions too.
2. Demonstrates Credibility To Audiences
Credibility plays a significant role in driving website conversions.
To trust your precious contact information (or even more precious bank details!) to a website for the first time can be a concern to many. Content marketing can certainly influence users in this sense by demonstrating that you as a company truly are an expert in your field and can be trusted.
Testimonials and reviews are simple content formats that are great to get this message across and provide that social proof which instils confidence in users.
Excelling with your content marketing can also help to establish the company as an expert in their chosen sector or vertical. The knowledge and expertise of those involved in the business needs to be communicated through your site, and content is the perfect vehicle for this.
3. Demonstrate Credibility To Search Engines
It is not only users that value credibility, but search engines also do too and that is why they look to reward those companies who can demonstrate their expertise, authority and trustworthiness through their site.
Google's EAT principle, as detailed in their Search Raters Guidelines, expressly details the value they place on the demonstration of Expertise, Authoritativeness and Trustworthiness when assessing web pages to determine whether they deem them high value or not. If this is part of Google's manual rank evaluation teams' remit, you can be confident it will be factored into the ranking algorithms.
4. Appeal to Users At Different Buying Stages
Where service, category and product pages are created for the later stages of the buying funnel and are intended to attract users that have already clearly identified their need, content marketing can be used to target audiences across all stages of the buying process, from initial awareness through to conversion.
When strategically planned, content marketing can satisfy different needs, utilise different messaging and nurture users on their journey from one stage to the next. For example, buying guides can be powerful content tools for those in the consideration phase and help to move them through to the conversion phase by eliminating any final informational barriers which prevented them from making a purchase. Online retailer Wiggle does this really successfully with their extensive range of buying guides.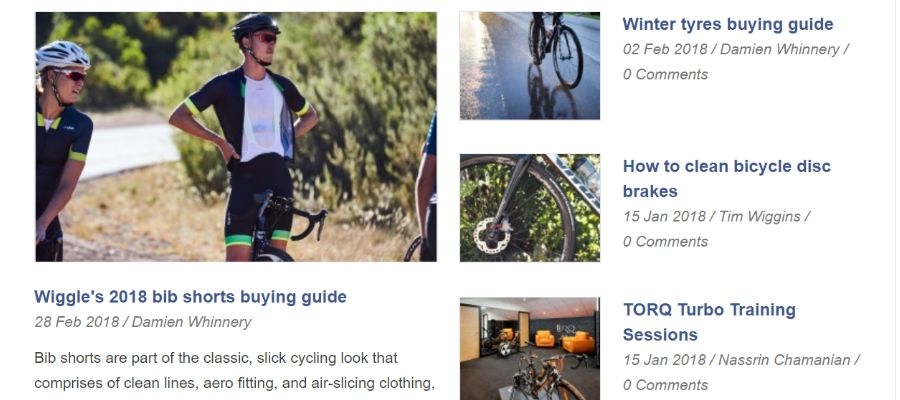 5. Educate Your Audience
Consumers are far more informed than ever before, which is not surprising given the sheer volume of information at their fingertips. 20 years ago, consumers may have been happy to pick up the phone and ring a business or visit a physical store based simply on an advert. These days, consumers are typically far further along in the buying process before they even make themselves known to a business. If users need additional information about your product or service before contacting you, you're potentially losing business by not providing it.
Additionally, if you supply complex products or services, think about how content could help to explain, simplify or break this down into easier to understand information for the layperson. Explainer videos, product feature comparison tables or visualisation of features are far more appealing than masses of technical jargon.
6. Content Marketing Is Universal
Whilst some digital marketing channels don't work in certain verticals, content marketing is ubiquitous, working successfully across all industry sectors and verticals for both B2B and B2C audiences.
Low-value products are never going to be marketed with PPC as the margins simply don't allow for sales to be made profitably. Medical or health-related products are not ideal candidates for remarketing or display ads as no one wants ads relating to sensitive personal information following them around the web. Not every brand is suited to building a significant following through social media. With content, there's always information potential customers are going to be seeking out as part of their research.
7. Feed Other Channels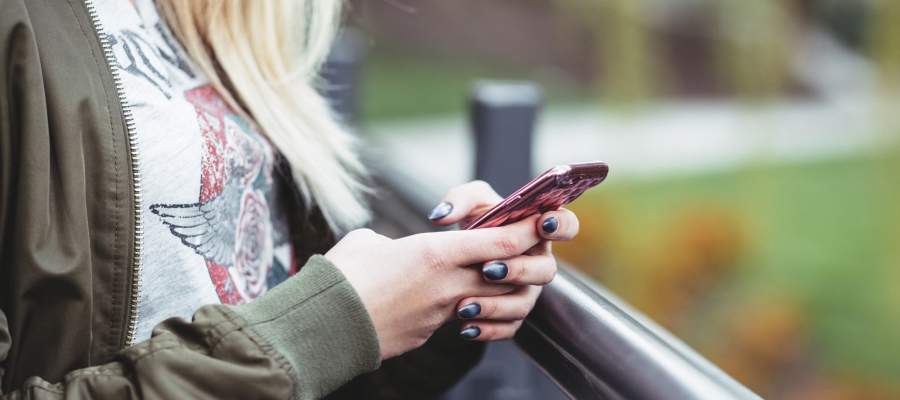 Content is the lifeblood of successful and memorable social media campaigns. Without a consistent stream of entertaining and engaging content, what reasons do people have to follow your brand across these platforms?
Content is the bait on the hook that gets people to engage with you and deems your brand worthy of a follow. Content also feeds into social in terms of generating greater exposure for your brand through actions like shares and retweets. However, social media users are becoming more discerning, meaning you will need to up the ante on the quality of your content.
Content marketing can also be the fuel that drives successful email and marketing automation campaigns. Again, the content is the bait that drives user sign-ups to begin with but then also to drive email open rates and engagements with your email communications.
It can help with nurturing prospects utilising marketing automation to deliver targeted, sequential email messages targeted around the content users are most inclined to engage with.
8. Target Niche Sectors Of Your Audience
The better you know your audience and their precise needs, the more specific you can be in developing content that directly appeals to their motivations. Whilst your sales and service pages need to be broadly appealing, content marketing pieces can narrow in on micro subsets of your audience to satisfy that very specific need they have.
This does require significant planning, strategic thinking and the segmentation of your audience. If someone in your target market has that need, you should be the one to satisfy it. With the internet highly saturated with content, developing super niche content which appeals to small but distinct segments of your audience could be the best way to stand out from the crowd.
9. Build Brand Awareness
Building brand awareness can be difficult and expensive through advertising or PR. Content marketing, however, can be a more cost-effective way of building awareness to new members of your target audience.
That buying guide you've developed could be the first touch point a user ever has with your organisation. That tool that helps solve an immediate need can be the catalyst for the start of a long relationship between the user and your brand.
That entertaining video that gets shared around and ends up on someone's social media feed could be the thing that separates your message from competitor brands. And that's exactly what Dollar Shave Club was able to achieve with their video back in 2012 that only brought the brand to the attention of a brand new audience and firmly upset the established shaving market.
Whilst brand awareness is not the easiest objective to quantify or measure, an integral objective of marketing is getting your brand in front of people for the first time. You can achieve this through innovative content.
10. Content Works Long After Publishing
Whilst some content pieces are time sensitive and have a natural decay in terms of relevance and interest, evergreen content remains out there in Google's index, potentially pulling in new visitors to the site month after month with little or no further effort required.
Evergreen content is content that remains relevant for an extended period of time, such as "how to…" guides, support resources and content that answers users' questions.
An additional advantage of this evergreen content is that it means you don't always have to be crafting new content week after week. There can be huge value in revisiting evergreen pieces to update, expand upon and republish to ensure it's still accurate and relevant for new users.
11. Become A Destination Worth Returning To
Marketing is not just about driving that one sale from that individual user but instead is about nurturing the relationship between brand and their target market. Content marketing can support in developing that relationship by giving users something to come back to the site for on a regular basis, not just when they need to make an enquiry or want to make a purchase.
By becoming a destination, users return for help which will cement your relationship and build on the perception of being an expert or authority in your sector. SEO tool provider Moz keep users coming back time and again with their incredibly helpful resources and Whiteboard Friday video series.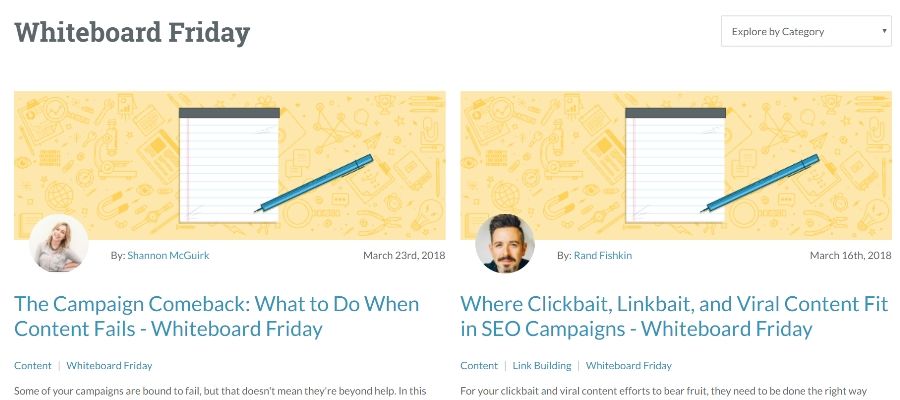 Repeat visits to the site give you the opportunity to continue to market to users, build up audience personas to further inform content marketing efforts and the chance to strengthen the relationship between the two parties.
12. Increase Referral Traffic
There have been proclamations that content marketing and link earning techniques such as guest blogging and contributor networks are dead, but that simply isn't the case. True, old underhand SEO techniques such as guest posting on private blog networks or submitting content pieces to article directories are a thing of the past thanks to Google's algorithm changes, but that does not mean guest posting is not a valid part of the content mix.
It does mean that as marketers, we have to be more discerning about where we choose to publish content. Developing content you publish on sites like Medium, LinkedIn, YouTube or industry-specific sites that accept guest contributors and have high editorial standards can be highly effective at exposing your brand to new potential audiences and increasing referral traffic to the site.
Rising Above The Noise
With content being produced at a level never seen before, it is imperative that content marketers have a quality over quantity approach. Sticking to a rigid schedule dictated by a set number of pieces published per week, month or quarter is not likely to yield particular great results.
Dedicating resources to developing high quality, comprehensive and truly useful or engaging content is the only way to ensure your content is heard above the noise.
Think about the user needs first, rather than your own. What does your audience need help with? What issue can you solve for them? What questions can you answer authoritatively? How can you entertain them? Work out how to address these and tie it back to your products and services.
One area to really focus on is Google's featured snippets, where Google delivers users an answer directly in the search results. Occupying this real estate on the search results pages has a massive positive impact on click-through rates to your content.
In Conclusion
Content marketing isn't going away anytime soon. It is only going to continue to grow at a faster pace as the competition and quality grows. It is going to be an increasingly important part of the marketing strategy for online businesses going forward, and those not participating will be left behind.
With voice search also on the rise, both on mobiles and through home assistant devices, users are less frequently browsing the web for answers and are relying on the answers provided by the technology at hand.
However, the increased competition means the best of the best content will rise to the top and low-quality content will simply be lost in the noise. Content marketing should be developed in a strategic way, with a clear purpose, audience and measure in mind before production begins. If you're struggling for idea inspiration, check out our ever-expanding list of ways to come up with content ideas.
A focus on quality over quantity is essential and the greatest gains will come from not only the quality of production but also an effective, pro-active distribution and promotion of content.
Now you understand the importance of content marketing, get in touch and we'd be happy to audit your current content marketing effectiveness, develop content strategies with you or deliver fully integrated content led marketing campaigns.