What is Penguin and when will we see the next Penguin Update?
Gary Illyes is a key member of Google's Webmaster Trends Analyst team. Reportedly the Google employee stated that the next Google Penguin algorithm update won't be available for some time yet, with no release dates announced. No real indication of when the update would be ready was made; Illyes only remarked that the penguin update is "months" away in the future.
But don't despair, with this timely wait Google will be bringing us an entirely new experience with Penguin; Penguin real time. Google has been working on taking Penguin to the next step with continuously updating data that will run in real time.
Previous Penguin Releases:
• 24/04/2012 Penguin 1.0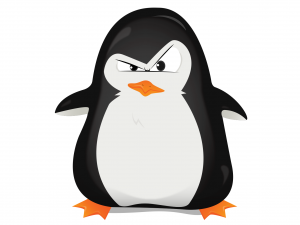 • 26/05/2012 Penguin 1.1
• 05/10/2012 Penguin 1.2
• 22/05/2013 Penguin 2.0
• 04/10/2013 Penguin 2.1
• 17/10/2014 Penguin 3.0
With Gary Illyes stating that the next Penguin is "months away", he didn't specify as to how many months. With the previous two updates being within a year of each other, in October, we can assume that October is still a few months away, and there's a possibility of the new update being released around the same time this year, but with Google concentrating on the new update being able to run inreal-time, we may be waiting slightly longer for this one.
What is Penguin?
If you're unsure of what Penguin actually is, and what it does, Penguin was an algorithm introduced by Google that would tackle web spam that appear in search results. Penguin was created to support Google's new penalty practises that are enforced by Google when companies violate Google's Webmaster Guidelines such as those who use disingenuous, spammy methods of gaining traffic.
Methods frown upon by Google include SEO companies overloading websites with keywords and the payment of links.
A breakdown of Penguin
• Penguin is a Google algorithm introduced to tackle and reduce web spam in Google's search engine results.
• Those who use methods such as payment of links and cramming websites with keywords to gain traffic will face penalties from Google if the algorithm picks up on this. Websites that have used such methods will a dramatically lowered ranking of the website.
• 3.1% of all Google queries were affected when Penguin 1.0 was initially released. Later when Penguin 2.0 was released, the refresh effected 2.3% of all queries were effected. These numbers amplify just how seriously Google are taking web spam. During these releases, millions of web pages have been removed and lowered from Google's rankings, which could have caused serious amounts of damage to the businesses that owned these web pages.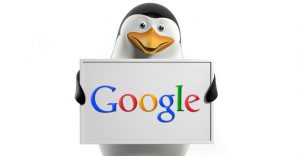 What will we see with the new update?
Where websites were punished for using spammy techniques before, they would then have to wait until the next Penguin update for their website to be reevaluated. With the new update running in real time, websites won't have to wait as long, but will need to work fast in order to clean up their sites, unless they want to continue to face Google's penalties. If you suspect you may be suffering from a Penguin penalty then get in touch with the Anicca team to discuss a link clean up strategy.
Penguin isn't the only Google algorithm that tackles web spam. While Penguin searches for websites with pages loaded with keywords and poor backlinks, another of Google's algorithms goes by the name of Panda. Panda targets low quality and duplicate content on websites, so be aware of both Penguin and Panda when making changes to your website because these spam tackling projects continue to be a high priority focus for Google.
Want to Find Out More?
We provide a wide range of services including SEO, PPC, PR, Technical and Training!
• PAID Media – such as AdWords and the other PPC techniques, as well as Shopping comparison channels, affiliate marketing and display
• OWNED Media – including technical SEO, on-page SEO and content marketing, out reach and link/authority earning plus other techniques including email marketing
• EARNED Media – including PR (both digital and traditional), social media marketing
• TECHNICAL – ecommerce strategy, website review and consultancy, development of product feeds, scripts and other technical support
• TRAINING – you can either join one of our boot camps or we can train your in-house team
To find out more about these services simply give us a call on 0116 298 748 or call Ann Stanley on 07930 384 443 (8am – 7pm week days).