Writing for social media can be daunting. With multiple platforms that touch different target audiences and potential customer bases, plus the real-time nature of networks such as Twitter, no one would blame you for sitting in front of a blank screen, thinking 'what do I do now?'
Well, help is at hand with our short guide to writing for social media by platform.
Writing for Facebook
Facebook may appear to be the easiest platform to write for; its target audience is broad and it has the fewest physical restrictions in terms of character count etc. However, for Facebook, tone and content rule; with the mindset of those who visit the site largely in a personal space, people respond negatively to the hard sell. Also, the sheer variety of content formats available on Facebook can make it a daunting prospect. However, follow our guide to ensure success for your Facebook copy.
1. Avoid the hard sell. People visit Facebook for largely personal reasons – to catch up with friends, to see pictures of grandchildren etc, so producing posts that are very technical or sales-y can turn people off. We recommend keeping to an 80/20 ratio in terms of content that informs, inspires or entertains versus product or sales posts.
2. Ramp up the emotion. As people visiting Facebook are in a personal space, they respond better to posts which evoke emotions. Use this handy list to check your own posts against.
Inspires – you will see loads of inspirational memes on Facebook
Unites – content that creates a sense of community, petitions, surveys etc
Warns – other people's mistakes, safety warnings, appeals for missing people/ pets
Advises – guides, advice, handy tips all work well on Facebook
Amuses – think crazy cat videos!
Amazes – 'you'll never believe…'
Gives – promotions, competitions, exclusive information, VIP treats
3. Keep it snappy. Facebook has relatively few restrictions on posts but it does truncate lengthy posts with a '…See More' after 400 characters. While this doesn't necessarily affect the performance of the post, you may want to include 'Call To Actions' and key messages within the top part of the post. Surveys into Facebook success report that posts with as little as 40-70 characters perform the best in terms of engagement.
4. Change it up. Facebook offers a bewildering array of different types of post from simple text and images, to activities, feelings, emojis, polls, live streaming and mini blogs that sit within the feed. The Facebook algorithm actively rewards you for engaging with different posts and content types, for example using Facebook Live will send you to the top of the Newsfeed. Get creative and try these new post types – Notes are like mini blogs and can be designed like Word document but without leaving the feed. Polls are great for gauging audience reaction to a product.
5. Facebook is ageing. Literally. As the first successful social network, Facebook experiences everything first. In this case, it's demographic is significantly changing. The Guardian reports that the amount of young people leaving the platform (for competitors such as Snapchat and Instagram), combined with the amount of over 45-65s joining, means that Facebook is becoming a platform for older users.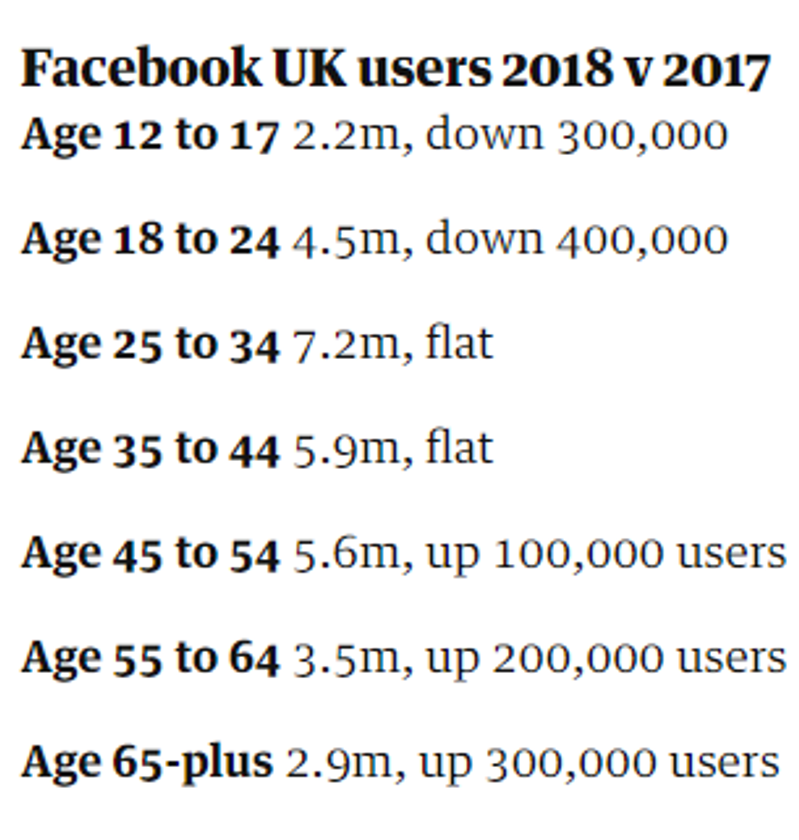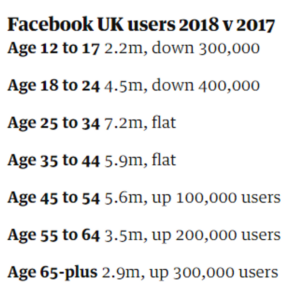 Writing for LinkedIn
As a business platform, LinkedIn requires somewhat different writing skills; in contrast to Facebook, people visit LinkedIn in a professional mindset, so they expect more informational and educational posts that will help them in their careers. This is true of text, images and the way people interact with each other. This can mean that what works for other social networks can bomb on LinkedIn – it can appear counter-intuitive. However, follow our tips for certain LinkedIn success. The full survey of LinkedIn success tips can be found at OKDork.
1. Keep posts short but make content long. Statistics show that people on LinkedIn respond similarly to other social networks in terms of the length of post – they prefer it short. Posts that are 40-49 characters perform the best in terms of engagement, followed 30-39 characters. However, in terms of the content linked to, people on LinkedIn prefer a long read – articles of 2,000-3,000 words get the most shares – demonstrating the appetite for in-depth 'Thought Leadership' content.
2. Remove the emotion. In direct contrast to Facebook, posts that use emotion perform poorly in LinkedIn. People want professional contacts, and statistics show that any emotion – positive or negative – will adversely affect the performance of a post. So keep it neutral.
3. Use trigger words. People are looking for a certain type of information on LinkedIn, normally associated with improving their own careers. Words such as 'habit', 'leader', 'successful' all positively impact engagement rates, as does 'mistakes'.
4. If in doubt, don't ask. In contrast to other social networks, particularly Twitter, LinkedIn sees questions perform relatively poorly. Lacking the real-time urgency of Twitter, trying to start a conversation or elicit a reaction is less effective on LinkedIn.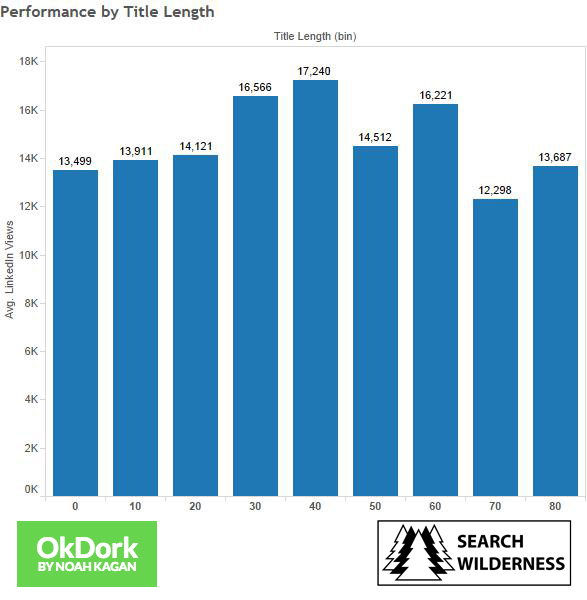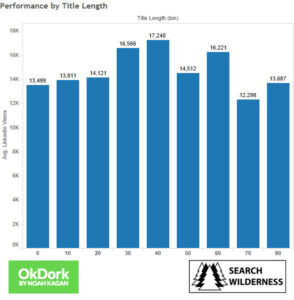 Writing for Twitter
Twitter can be the Wild West of social media. Operating in real time, fads, rumours, scandals and news can blow up, and blow over, within a matter of hours.  For brands, it is a customer service hotspot with complaints and even trolls running rife on the platform. With its short form copy and time sensitivity, Twitter can be intimidating. Follow our handy tips for Twitter success.
1. Twitter is all about the art of conversation, so remember to talk to, rather than at your Followers
2. Lights, Camera, Action! Twitter is a real-time platform, home of breaking news and irate consumers. So tweets that contain a sense of urgency and lots of verbs (action words) perform the best. A survey of over 200,000 tweets showed that those that contained more verbs and adverbs outperformed those that contained more nouns and adjectives.
3. Hashtag it. Using hashtags on Twitter is a great way to increase the audience reach of your tweet. However, there is an optimal level of hashtags – using one or two hashtags can increase engagement by as much as 21% but use three or more and watch engagement drop by up to 17%.
4. If in doubt, DO ask. A survey by sales platform Salesforce showed that a tweet that asked to be re-tweeted received x12 times higher re-tweet rate than those that do not. Using the shortened form, RT, results in a x10 uplift. This demonstrates the conversational nature of the platform.
In summary, when writing for any social platform, remember to write for your audience, with a clear purpose and 'Call To Action'. Knowing who your audience is, what you want your post to achieve and what you want your audience to do, will make objective setting easier and also assessing success. Be prepared and you won't go far wrong.
For more information contact the social media team at Anicca Digital.