Unfortunately for small local businesses, Google has rolled out yet another update to its ever changing local results pages. Instead of the usual 7-pack of local listings on the first page of local searches, there are only 3 displayed now.
In what most people are describing as a push towards more paid ad space on the first page the update has not gone down well with SEO's or local business owners. Many small and local business owners rely on the pack listings for a large portion of their business.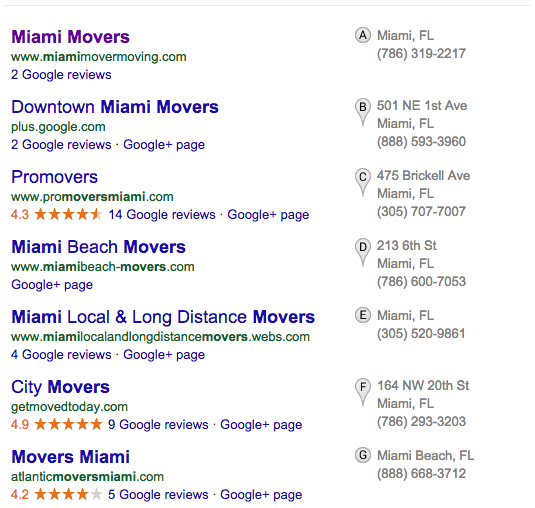 If we compare the old style pack listings to the new style, you can see the changes made. It's not just a reduction in listings shown, though. You can see that first of all, the complete address has been removed in favour of just the street name. Secondly, there is no phone number, which means that people will have to click through to get your phone number rather than calling you straight up. There is also no link to the Google+ Profile for said company. It seems like Google is trying to kill off Google+ in favour of pushing My Business, maybe we will see the incorporation of Google My Business with local listings in the near future?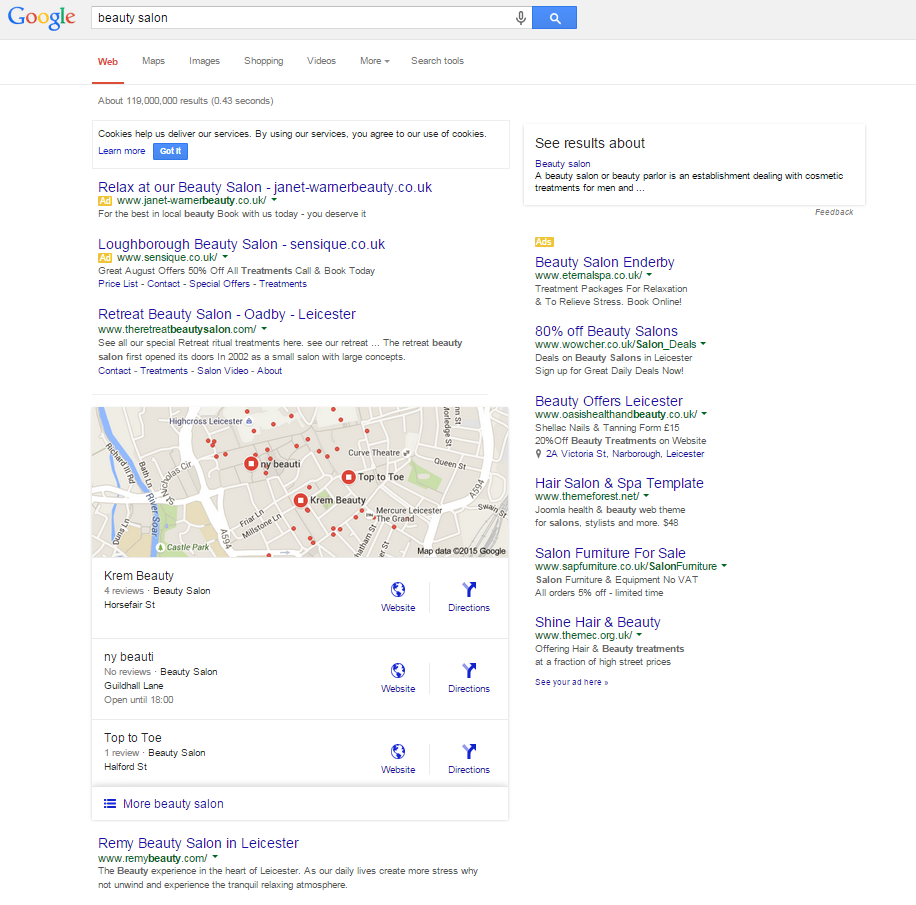 If you click the listing, you are taken to a new page which brings up more local results on the maps page, but there is still no link through to Google+ like there used to be if you clicked on the reviews or 'Leave A Review'.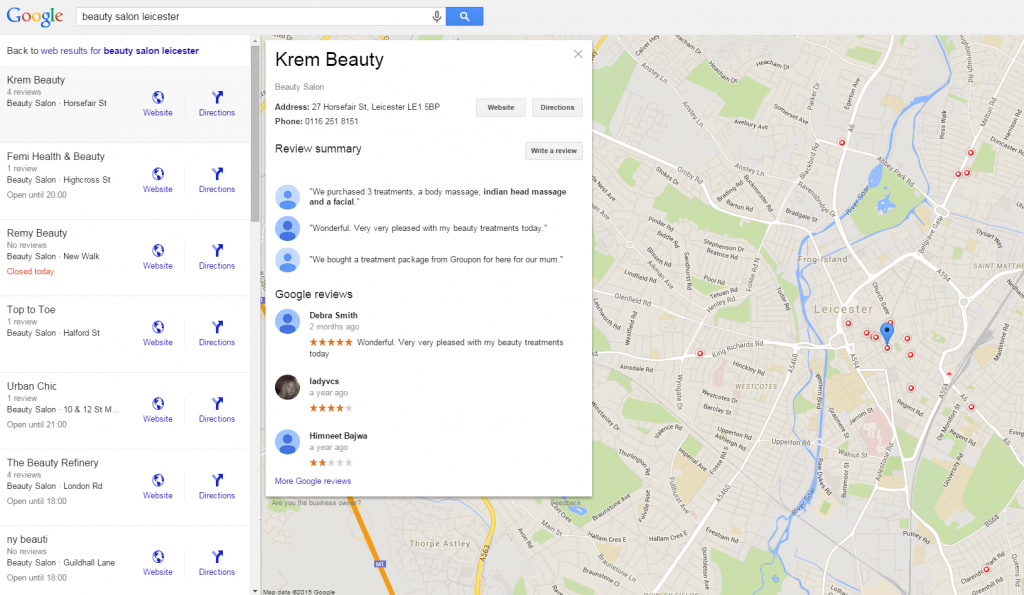 Here you can the rest of the local results, along with the reviews and full address and phone number. Now that users have to click through to your profile to get your contact details, will local results still be as effective as they have been previously? It's certainly adding more steps into a customer calling you, so it does leave us to questions if Google has really done this to try and increase ad spend or not, as there is no improvement for User Experience.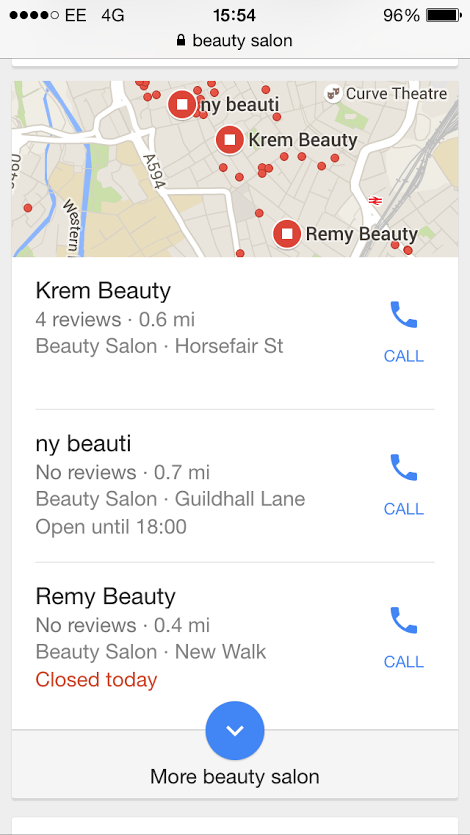 It's also interesting to see how the new results are displayed on a mobile device when searching. As you can see, there is no link to a website on the listings, just a call button, which is great, but are people really going to call up without looking at your website first? Once clicked through, there is a link to directions, a link to the website, a call button along with phone number and address and also a list of your reviews. Still no link to Google+ here either.
Has your website been affected by the update? If so then has it affected your business? Have you noticed a change in the amount of phone calls this week? Speak to us about SEO for your local business and see how we can help you out. Our office is open 9am – 5:30pm on 0116 2984162 or speak directly with Ann Stanley on 07930 384 443 (8am – 7pm week days).