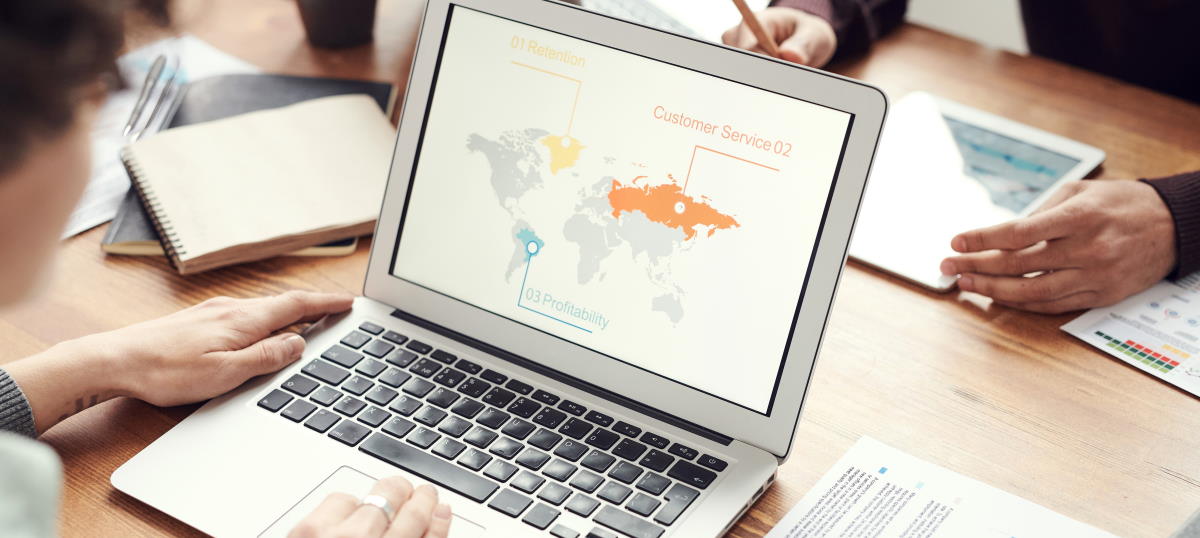 As the digital world continues to be dominated by news of the global Coronavirus pandemic, brands and marketers are facing tough decisions about their online presence and digital campaigns.
At Anicca Digital, we are seeing an increase in clients contacting us for advice on how to adapt their marketing efforts across social media and search to avoid wasting budgets and to better answer customer queries and concerns.
The uptake in social distancing, being urged by the government to prevent the rapid spread of the virus and protect the most vulnerable, is impacting our behaviour as consumers; events are cancelled, demand for products is changing and supply chains are facing delays and issues.
Here, our Senior Management Team share their advice on how to best use your digital channels during the coronavirus outbreak to keep up with the changes in audience behaviour.
Social Media
Social media is the ideal platform for communicating directly with consumers. Chris Dowse, Head of Social, recommends enhancing your social media presence to provide customers with easy access to the information they need. His top five tips include:
Using social accounts to let customers know of any changes to your service, such as any closures, delivery issues or stock shortages etc
If you operate a call centre and are experiencing wait times, encourage customers to message via DM on social media instead and someone will get back to them as soon as possible to avoid them waiting on the end of a phone
If you have social media scheduling software, like Hootsuite or Sprout, make use of scheduling and approvals features if your team is working remotely
If you have a large customer base with ongoing concerns around the situation,  start a Facebook or LinkedIn group so people can join for ongoing updates and discussions. This provides a forum for communication away from your main brand page
If your Facebook Messenger account is receiving an abnormal number of enquiries, set an automatic reply that outlines your expected response time and procedure
Paid Search
With an increase in working from home and a reduction in online shopping for anything other than essentials, Gurpreet Bassi, Head of Paid Search, advises vigilance with budgets, ad copy and scheduling. Keeping on top of these will ensure you're adapting your campaigns to meet your audience's changing behaviour.
Gurpreet's PPC checklist includes:
Ensuring budget is being utilised on campaigns and keywords where you can meet demand
Use scheduling to ensure ads are shown at the right times and use the correct call to action, for example don't say 'call now' if no one will be there to pick up the phone
Review device preferences – mobiles are the preferred device for commuters, but what if those individuals are no longer commuting. Is it worth re-evaluating your chosen devices?
Keep an eye on what your location data is telling you, like above, with less users travelling or working from an office this data may shift
Check your ad copy to ensure your tone and message sits right with your other channels
Update your sitelinks to promote important pages such as delivery information or general company information
Reconsider your KPIs so they reflect the current climate
SEO and Content
Sukh Singh, Head of SEO, recommends that you prioritise sharing any essential information your customers may need to see, and pick up on any SEO tasks that may have previously slipped down your priority list.
Initial steps to achieve this include:
Update your opening times on the website, as well as updated response times (in the footer, contact form, wherever its mentioned), and repeat this on your Google My Business profile, Bing Maps, Waze, Apple Maps, and any social media profiles
Publish any change in operating procedures as a blog or landing page, with FAQs listed and updated according to any new customer queries (create a blog category on this if you have more than 5 pages on COVID-19)
Link to your key information from prominent links on homepage (banners, menu, footer, in coloured links as to not be missed) and from company emails, social posts etc
Review any recurring content, sponsorship, any paid advertising or partnerships, expensive tools that you may likely not use for the next month and try to reduce invoicing for unused resources (tool suppliers, for example, may offer to pause invoicing, worth a try)
Throughout the period:
Consider what content you will need to stay informed as a company regarding COVID-19 and its effects on the service/product(s) your customers can expect to get from you
List off any essential topics to update users on and create content on this daily, weekly or whatever frequency is needed, pushing out through the normal channels
Remember that this is your opportunity to support your current customers and build brand trust and loyalty
Analytics
Keeping an eye on your website's analytics can inform how you adapt your digital strategy. Our Head of Analytics and Conversion, Ed Truman, has three key tips to implement:
Use annotation markers within Google Analytics to mark key events, announcements or changes to your marketing as this will enable you to better understand any changes in traffic. Examples include 'ad spend budget reduced', 'office hours reduced' or 'government announcement made'
Stay alert to visitor behaviour to better understand how current events are impacting users in order to identify issues or spot new business opportunities:

Are they seeking out different products, services or content?
Are they searching your site differently?
Are you providing users with what they need?

Set up alerts to be notified of abnormal website activity, such as big drops in traffic, increases in visits, blog views, enquiries or sales, etc.
For more in depth advice and support please contact the team. 
Alternatively, check out additional advice in our blog post on Digital Marketing: What's Working During COVID-19 (Coronavirus) Lockdown.