You have some great news to share and, with the help of our blog post on how to draft a press release, you'll have a story ready to issue. But with so many media outlets, from regional and national newspapers to interest specific blogs, where should you send it?
Here are my tips on how to build a media list that will win you relevant coverage by getting your news in front of the right journalists at the right titles.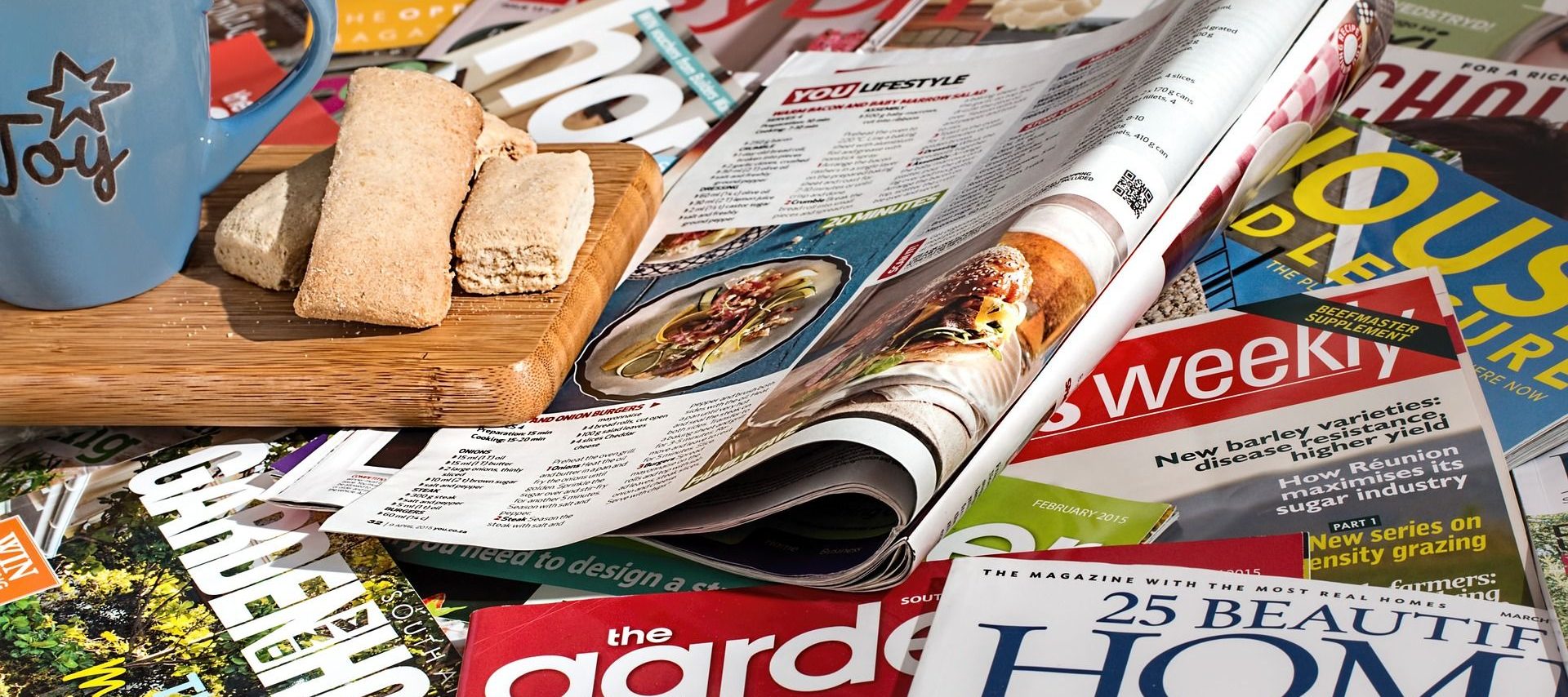 Target Audience
Before you start to build your media list, there are a couple of important questions to ask yourself:
Who is your audience?
What media do they consume?
If your story is business-related you might want to consider targeting trade publications and websites in your sector, blogs written by industry thought leaders or the business pages of local newspapers and magazines.
For stories aimed at consumers, the media landscape is much wider, with print and online titles, as well as blogs, covering a wide range of interests regionally and nationally.
Invest in the Right Tools
Investing in access to a database will make creating media lists quick and easy, while also helping to keep your lists filed neatly.
Vuelio and Response Source both make it simple to build media lists, whatever the type of publication you're looking to target. With the ability to search using keywords, such as 'garden' or 'logistics', by industry, by county or even by specific title, databases make it incredibly quick to narrow down a list of target titles.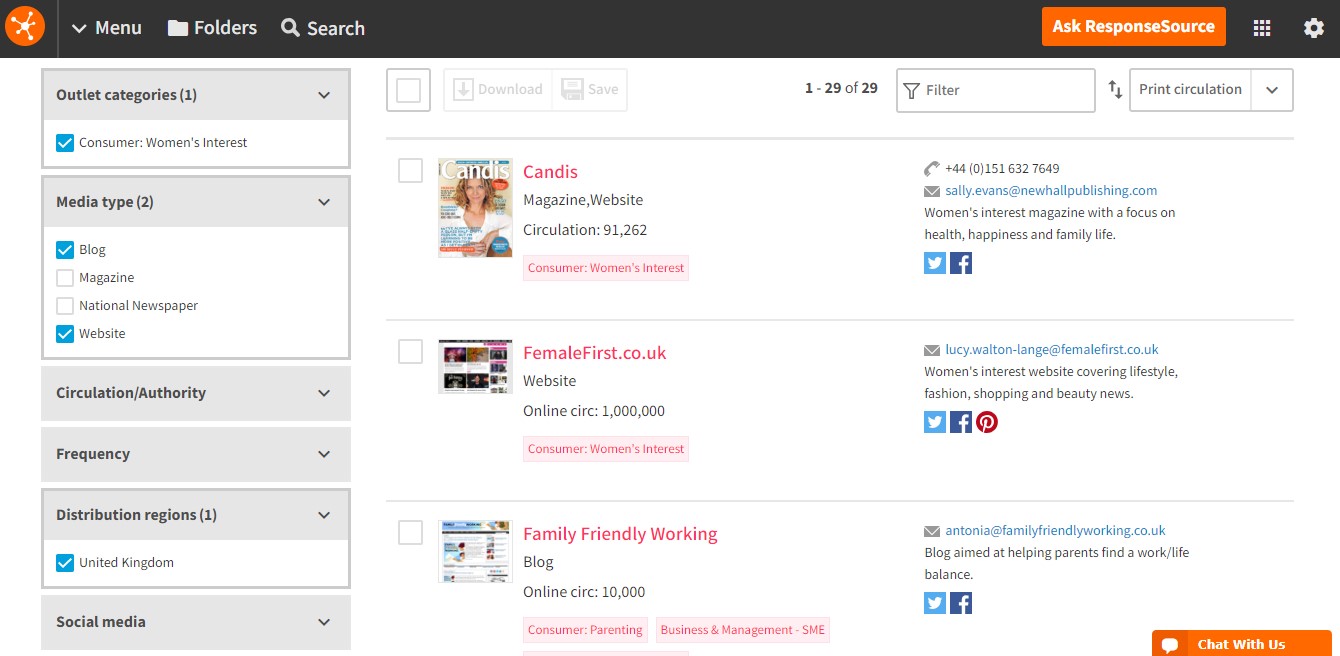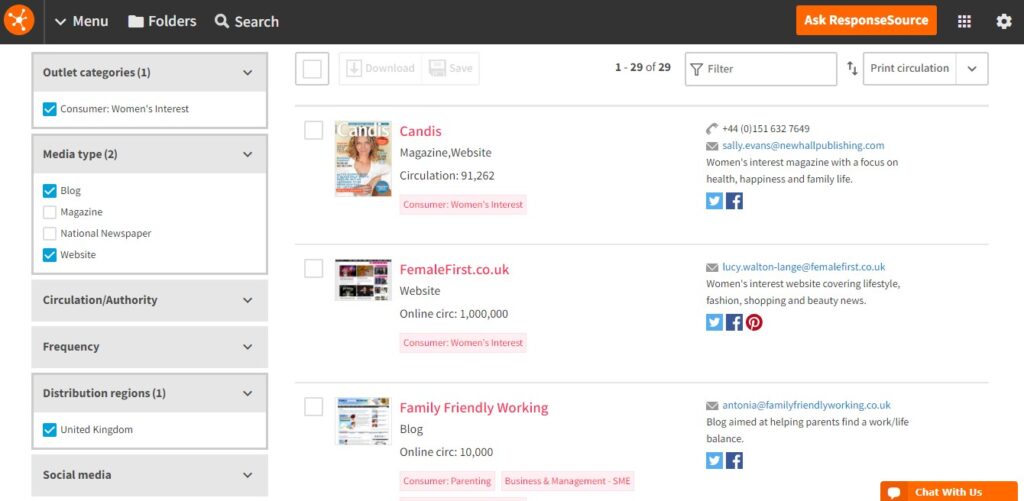 Once you've found a media outlet you want to achieve coverage in, create a list with the journalists you want to target. Look for topic specific journalists, such as business reporters or editors for stories about your company, or features writers for consumer focused pieces, such as fashion, food and interiors. Always send your release to named persons, as general email addresses for the 'newsdesk' or 'editor' often go unchecked, leaving your press release unread and that sought-after coverage out of reach.
Databases also offer additional features, such as online media monitoring and the ability to see opening and click rates for your press release, which is useful when it comes to following up directly with journalists.
Free Tools
If you don't have the budget to access a media database then there are ways to build your media list for free.
Media.info is a free tool that allows you to search for media outlets and contacts across newspapers, magazines, radio and TV. Some of the information is out of date, but it provides a good starting point for creating lists of media outlets that you can then research further.
Alternatively, use News Now or Google News to search for news stories on your competitors. Where are their stories appearing? It's likely these outlets will also feature your story, so add these to your media list.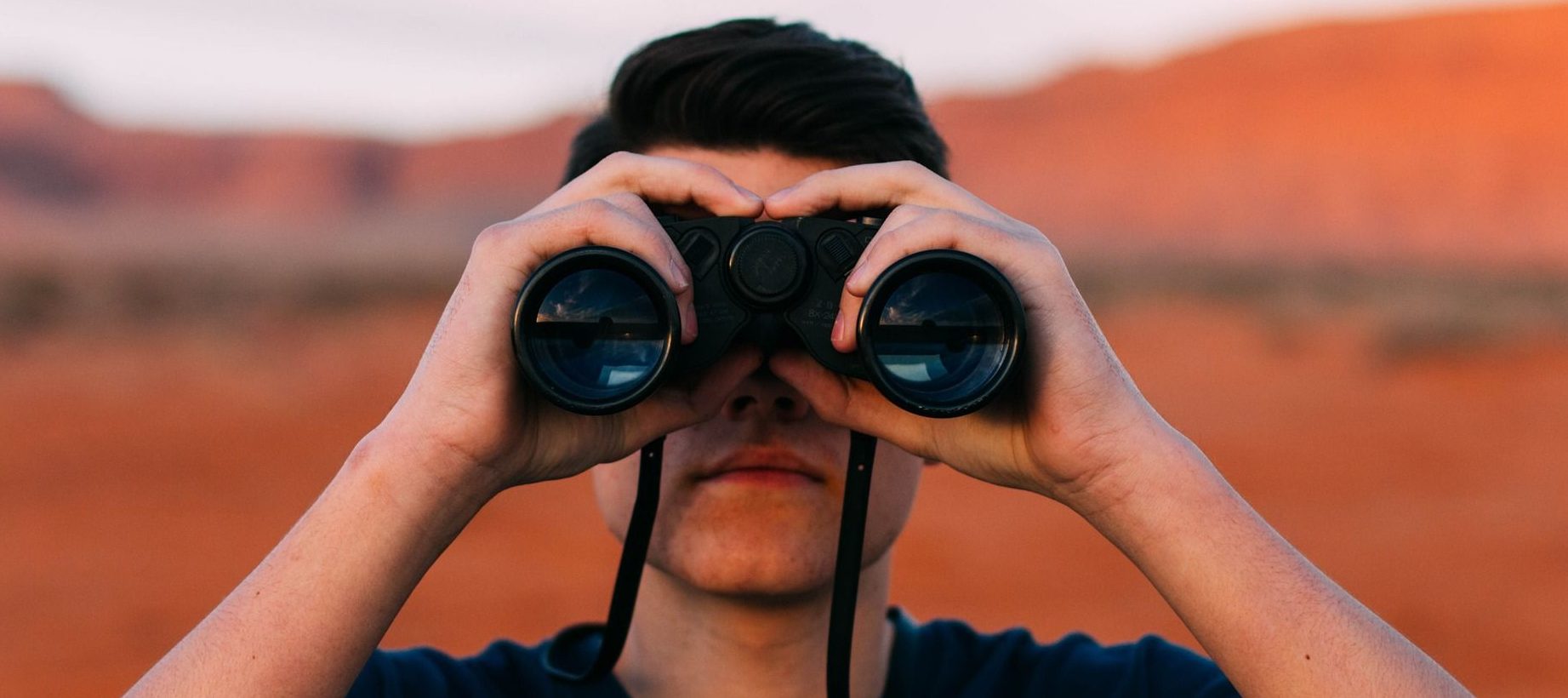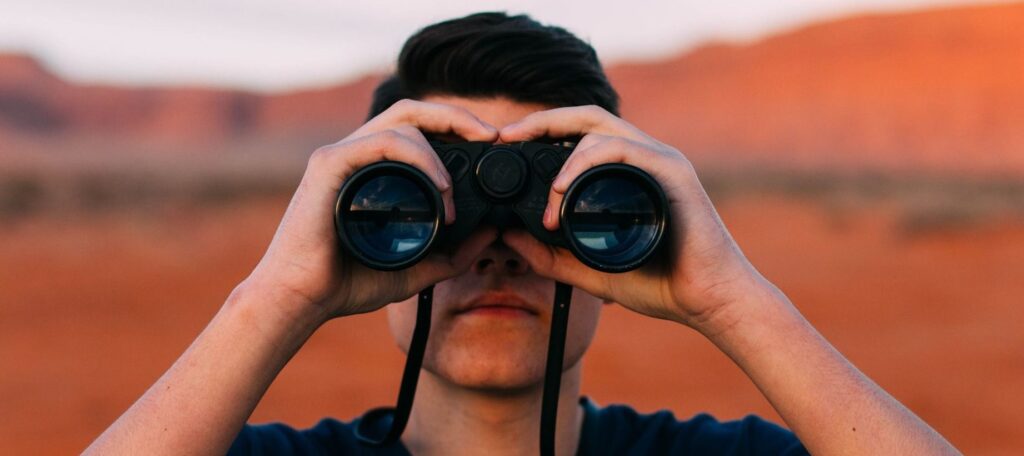 Widen Your Search
Don't rely on any one search method to build your media list. Using a combination of methods will enable you to create the strongest possible list of contacts and will result in more coverage for your story.
Media databases are great for creating a quick list of contacts, but as some are slow to be updated when journalists move on, you should use other sources to continue to build your list.
Utilise Google to see if other titles appear that aren't on your list. Phrases like 'business news north west' or 'fashion blogger Birmingham' may highlight websites or publications that your story would fit with perfectly.
Don't just look at news outlets. Does your company belong to any associations or organisations? Is it linked to any local groups? Websites for these types of organisations often have news pages for sharing information from members or supporters and they are likely to include a link back to your website, helping to improve your site's SEO. Your local chamber of commerce and Local Enterprise Partnership are good places to look.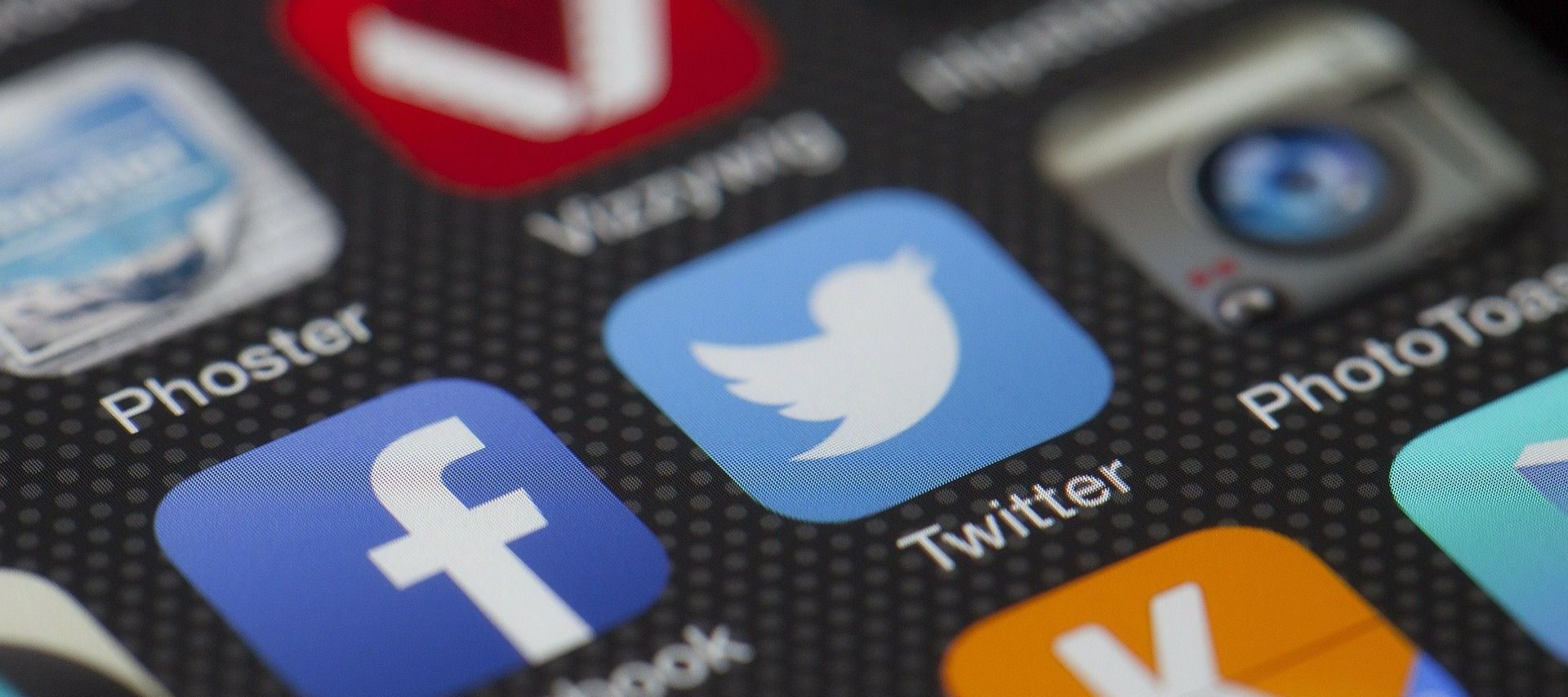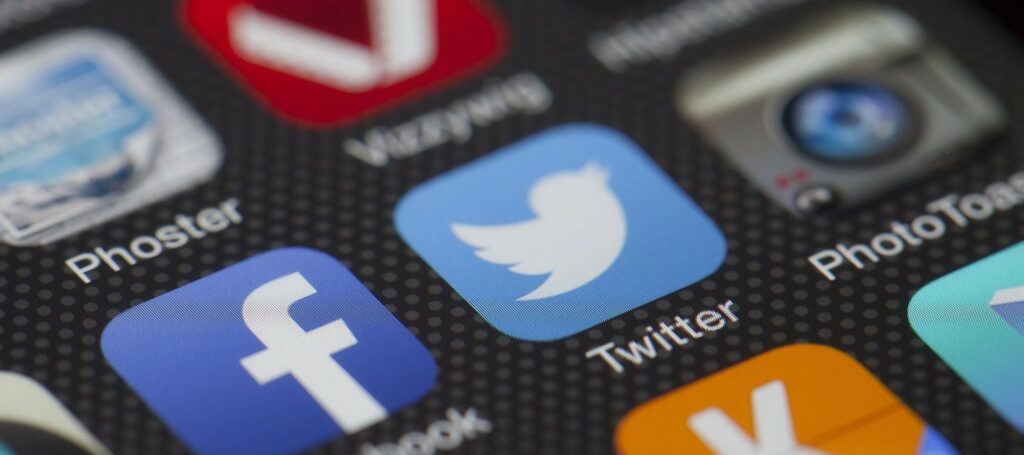 Search Using Social
Make use of social media. Twitter is handy for looking up journalists and bloggers, and can be a great resource for finding contacts.
From industry thought leaders to product reviewers, a bit of digging may throw up some useful contacts that may be interested in your news or testing out your products. Try #journorequest as a starting point, as this includes tweets from journalists who are actively seeking information for stories they are currently working on.
Take a look at our case studies to see our PR successes or contact Anicca Digital to find out how we can assist with your PR needs.