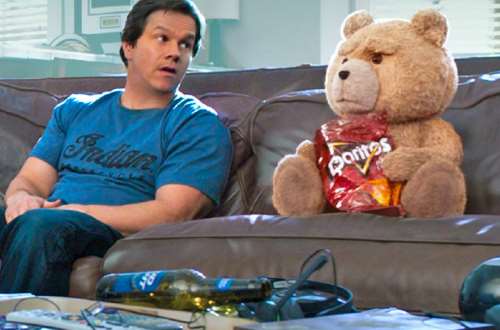 If you have a shoestring marketing budget, it's essential to be a bit more creative to see how far your budget will stretch. For product marketers, one of your objectives could be getting free (and positive) publicity for your product.  You will be pleased to hear that you don't have to spend millions to get product placement coverage, here's our top tips on how to get coverage that won't cost you the earth!
Step 1 – Ask yourself, what are TV producers and researchers looking for in their news and feature stories?
Is there an interesting story to how your product was developed? The media likes to pay attention to products that are new or an improvement. Find the "hook" that could be newsworthy.
Prop placement is also a consideration here, you can supply your products for inclusion in TV productions, so long as no money changes hands.  It's a win-win scenario, the production company receives free product for a scene and you gain cost-effective exposure for your product. It's in everyone's interests to ensure that the placement looks natural and not forced.  Prop placement can be more persuasive compared to product placement because there is no signalling of the placement and the integration can appear seamless.
Step 2 – How do you reach your audience?
Identify the programmes and TV channels that will reach your target audience.  Think outside the box, some of the best PR stunts of our time entailed lateral thinking… AirBNB received more column inches than the entire travel industry put together when they launched their "Big Gay Stay" campaign in 2015.  The winning couple got to spend the night in a unique harbour view location before joining the Sydney Mardi Gras parade.
Look at the Interests of your Facebook audience, this often includes TV programmes such as X Factor. We have used this data to target programmes like ITV's Saturday Night Takeaway and Ninja Warrior for our clients.
Find out who you need to contact.  Magazines usually have their editor contact details online. For TV, the relevant contact name will normally be scrolling on a screen. Or consider a PR agency, who will have a database of contacts.
Step 3 –  Be patient…it takes time
Do find out what your editor/producer's preferred method of contact is… email, meeting, phone, or post?  The key to generating the most media interest and product placements is meticulous media interaction over a period of time: we're talking weekly/monthly follow-ups; prompt response to media requests, ongoing editorial calendar research and pitches, etc: Many business owners assume that they can write a single press release, submit it to a media release distribution service and the interest will pour in! The majority of the media interest comes over several weeks or sometimes months. The media needs to see your pitch a few times and determine how/when they are going to lend it coverage.
Step 4 – Timing is everything
Make it both timely and relevant to editors and TV producers. Associate it with someone already making the news, for magazines, you can get a request for their forward features list, so you can plan your product launch.
Here is an example of great product placement on TV, one of my clients, BuyDirect4U had a wonderful Ride-on Ferrari, a dream for all pre-schoolers.  We knew that the ITV programme "This Morning" scheduled to do a top toys feature in time for Christmas and offered a sample for review. The researcher confirmed the date and address for supply, and the client sent the product out. Watch the clip on Top Christmas Toys here
Step 5 – Offer a special discount, promotion or tie-in with CSR
Within the e-commerce world, coupons and discounts are used to drive revenue & customer loyalty. Have you also thought about Corporate Social Responsibility (CSR)? This has become increasingly popular where companies give away a percentage of their profit to a charitable cause. Think Proctor and Gamble's nappy brand Pampers and the Unicef vaccine campaign. This worldwide campaign received positive coverage for the Pampers brand globally. In the US, media coverage was spectacular, the campaign was covered by Oprah Winfrey's television show, possibly the biggest publicity plug there is in the States. The Pampers/UNICEF team were honoured by the Clinton Global Initiative, an important recognition in a world where CSR is sometimes viewed with suspicion.
Step 6 – Always Follow-up
It's good practice to follow up and thank the editor/producer for their time even if your product doesn't get featured this time, it's about building a good relationship for next time!