Do you want to know how to maximise your digital marketing activities right now? Our MD Ann Stanley recently teamed up with Leicester University's Innovation Hub, to host a webinar on the subject as part of its Innovation Friday series.
Rather than battening down the hatches, Ann offers tips on maintaining a marketing presence even if you don't have budget to spend right now.
Ann says: "Many businesses are in survival mode and making cuts to reduce costs. An obvious area where you can save money is to stop all your marketing activities and reduce your visibility in the marketplace. However, could this be an opportunity to invest in marketing and leapfrog your competitors while they are hunkering down?"
We've pulled together Ann's top tips and key takeaways from the webinar (which you can access here) into two handy blog posts that double up as checklists.
Part one covers:
Marketing During a Recession (or Lockdown)
How to check your competitor's marketing activities
Website, content and current marketing – a checklist
Communication, customer service and use of social media – top tips
Checkout your Analytics – what's really happening!
Marketing During a Recession (or Lockdown)
"The evidence shows exactly what happens when people don't invest in their marketing during a recession. Those who don't completely slow down do much better during the recovery and that's because they are outmanoeuvring their competitors. The key takeaway is to watch your competitors closely and do more marketing then they do," Ann explains.
Studies from McKinsey (2002), Harvard Business Review (2010) and Bain (2019) all demonstrate that businesses that "out-market" their competitors in a recession, are more likely to grow during the recovery.
Bain reports that marketing has a massive impact on companies' growth rate after things improve – see graph: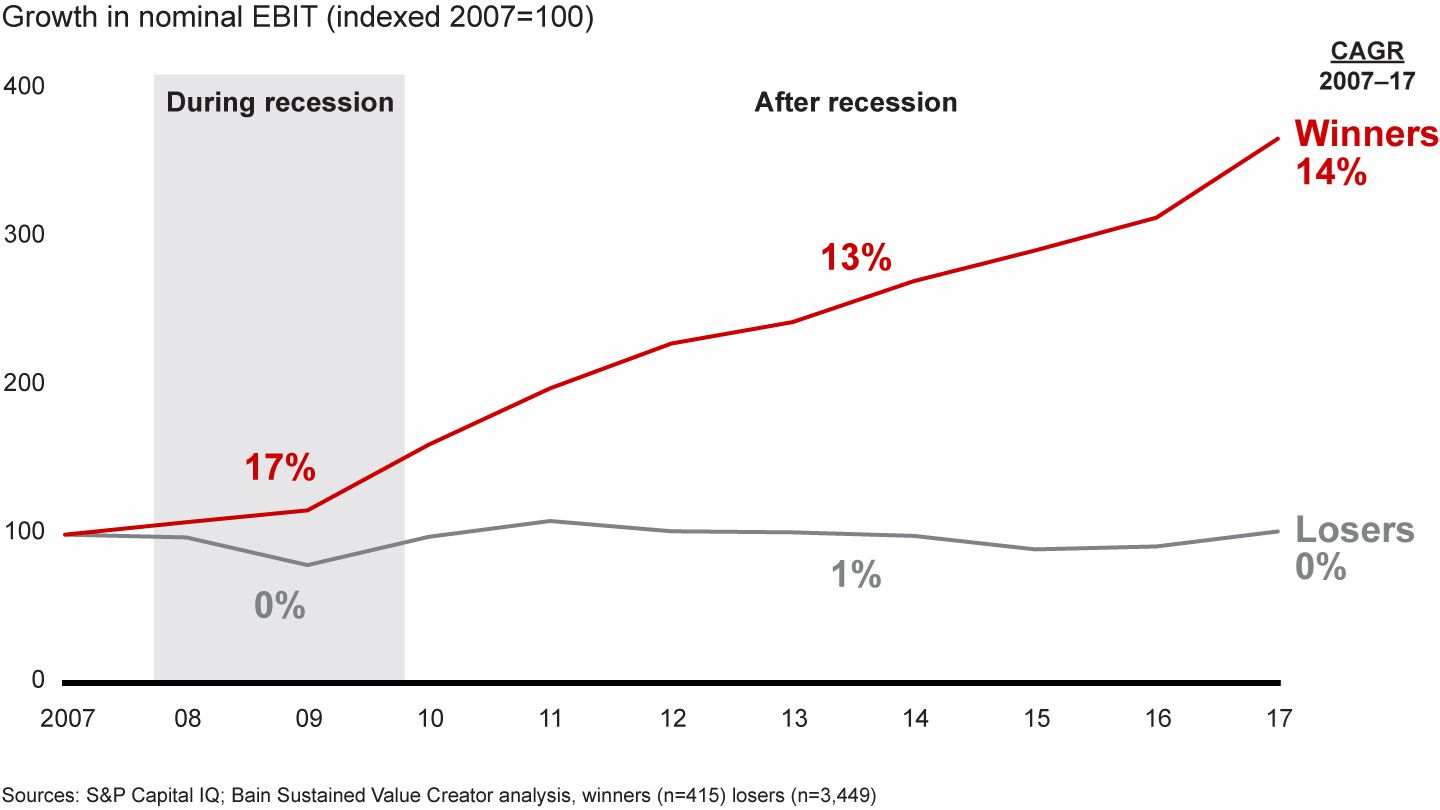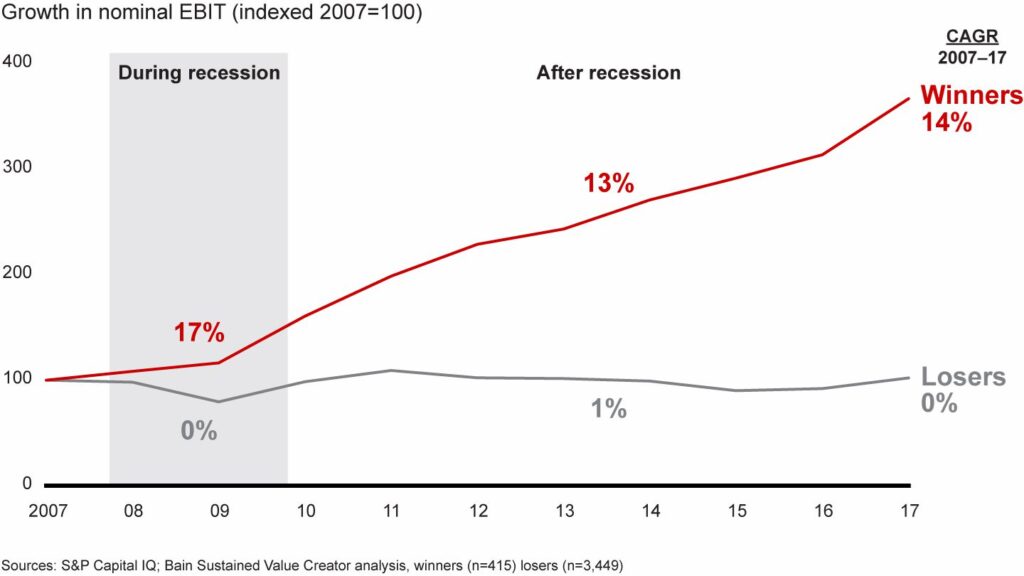 We are seeing massive changes to the way people are searching. This demonstrates the huge increase in searches for 'fitness equipment' year on year, compared to 'restaurants near me', which have dropped significantly.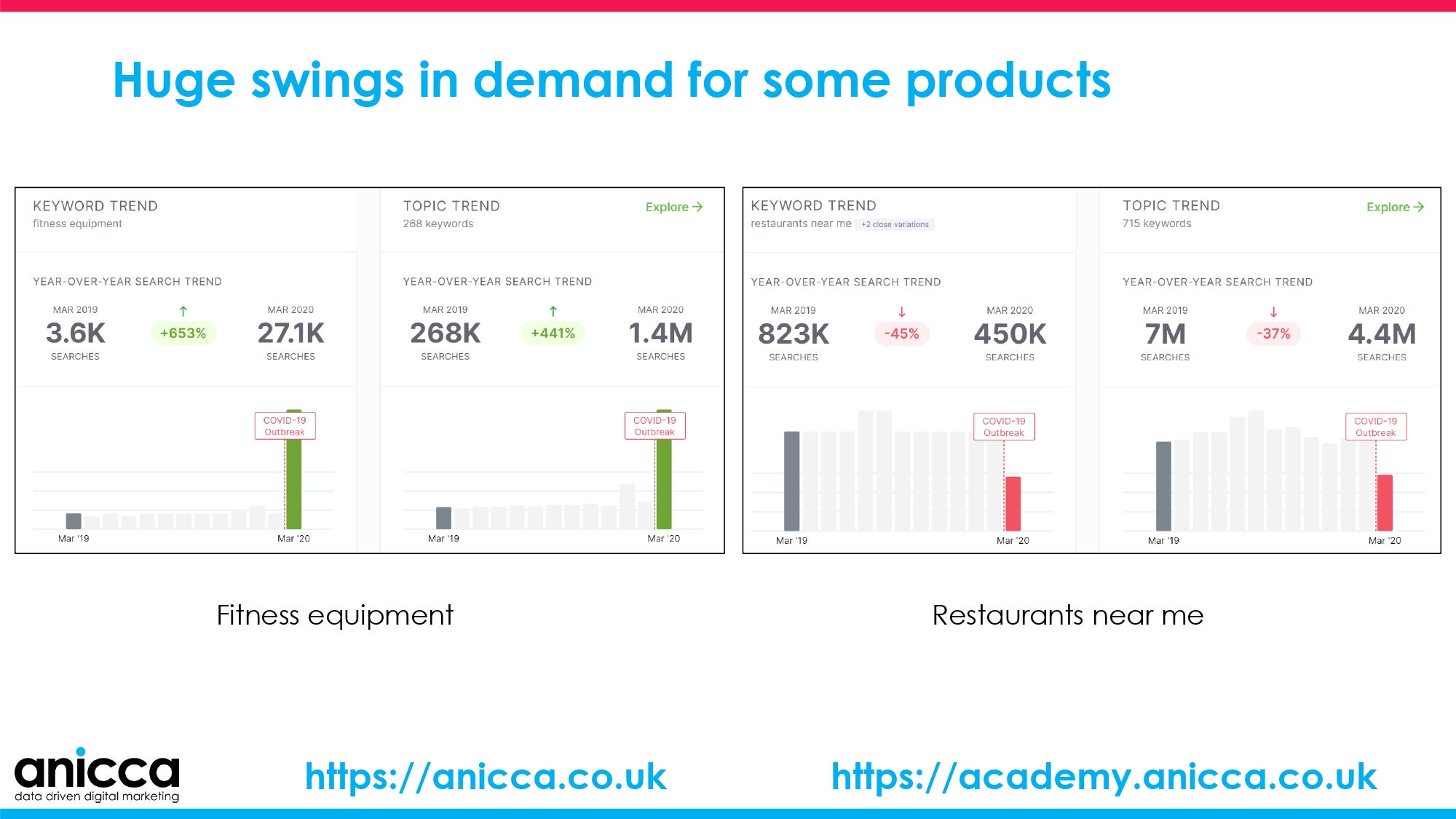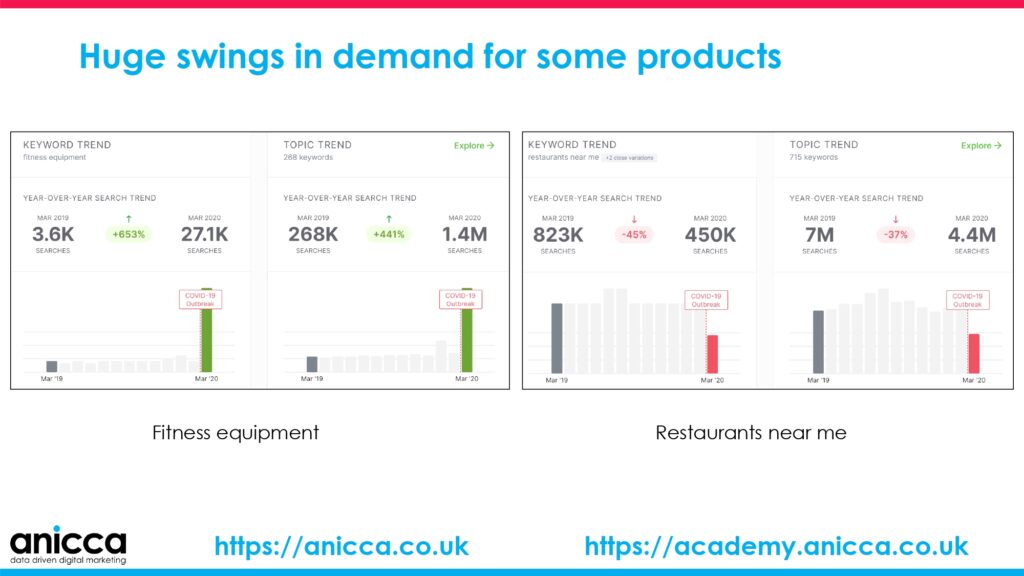 How to create good PR opportunities           
There are still lots of opportunities for brands who can act quickly and, as result, get some great PR coverage. Brewdog got a real head start on this, using their distillery to make hand santiser at a time when panic buyers were creating a shortfall in stock.
Burberry have also been mentioned in numerous news reports, as they have switched to making scrubs for the NHS in their factories.
Key takeaway: How is your business pivoting to the current situation? How are you supporting frontline workers, the local community or local good causes?
How to create bad PR opportunities
I've picked out examples of some of the worst I've seen. Britannia Hotels, I wasn't that familiar with previously, but we've seen terrible stories and loads of bad press from their knee-jerk reaction to laying off staff and making people homeless in some situations.
Richard Branson has also come in for a terrible kicking, especially on social media. Everyone has taken this incredibly personally that he is asking for a bailout.
Wetherspoons and Sports Direct have also generated some bad press for themselves by not paying suppliers, not adhering to social distancing and not supporting their workers.
Key takeaway: Keep an eye on what social media is saying about you, if you get it wrong it can be costly.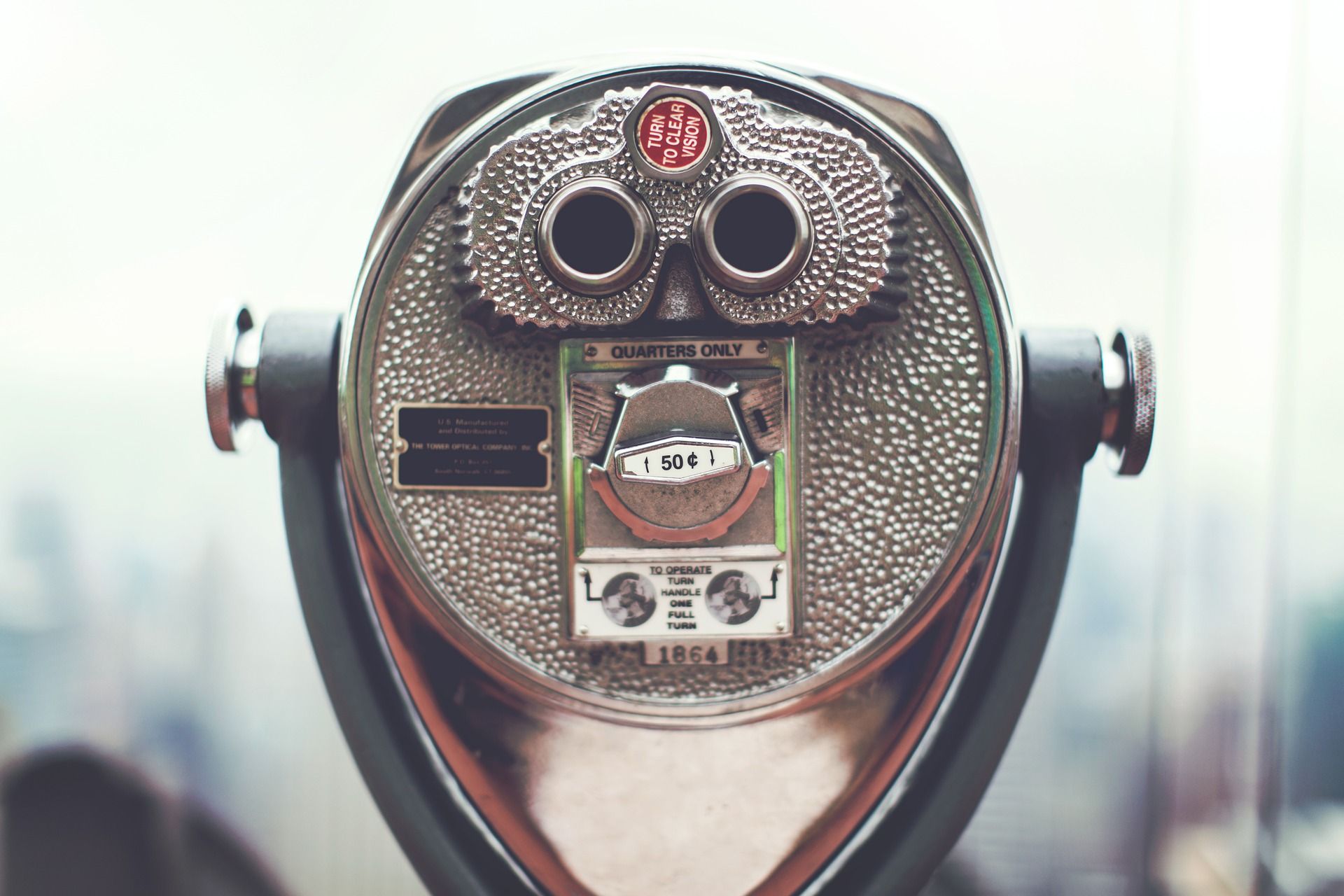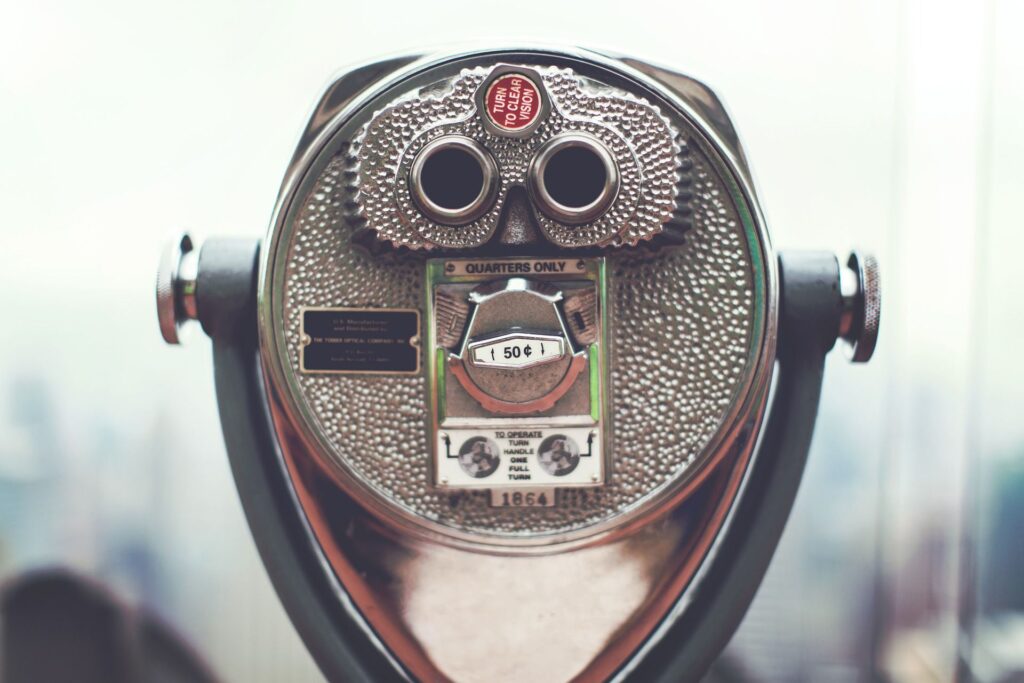 How to check your competitor's marketing activities
Consider what your competitors are doing – at the least you should do the same, but overtake them where possible.
PR and outreach
Use Google News tab to search for your competitors, as this will show you their recent PR activity and mentions in the press.
Also set up Google Alerts with the names of your competitors so you get notified when new coverage is published and follow them on social media for the latest news on their campaigns.
Key takeaway: Follow your competitors to see what stories are getting coverage.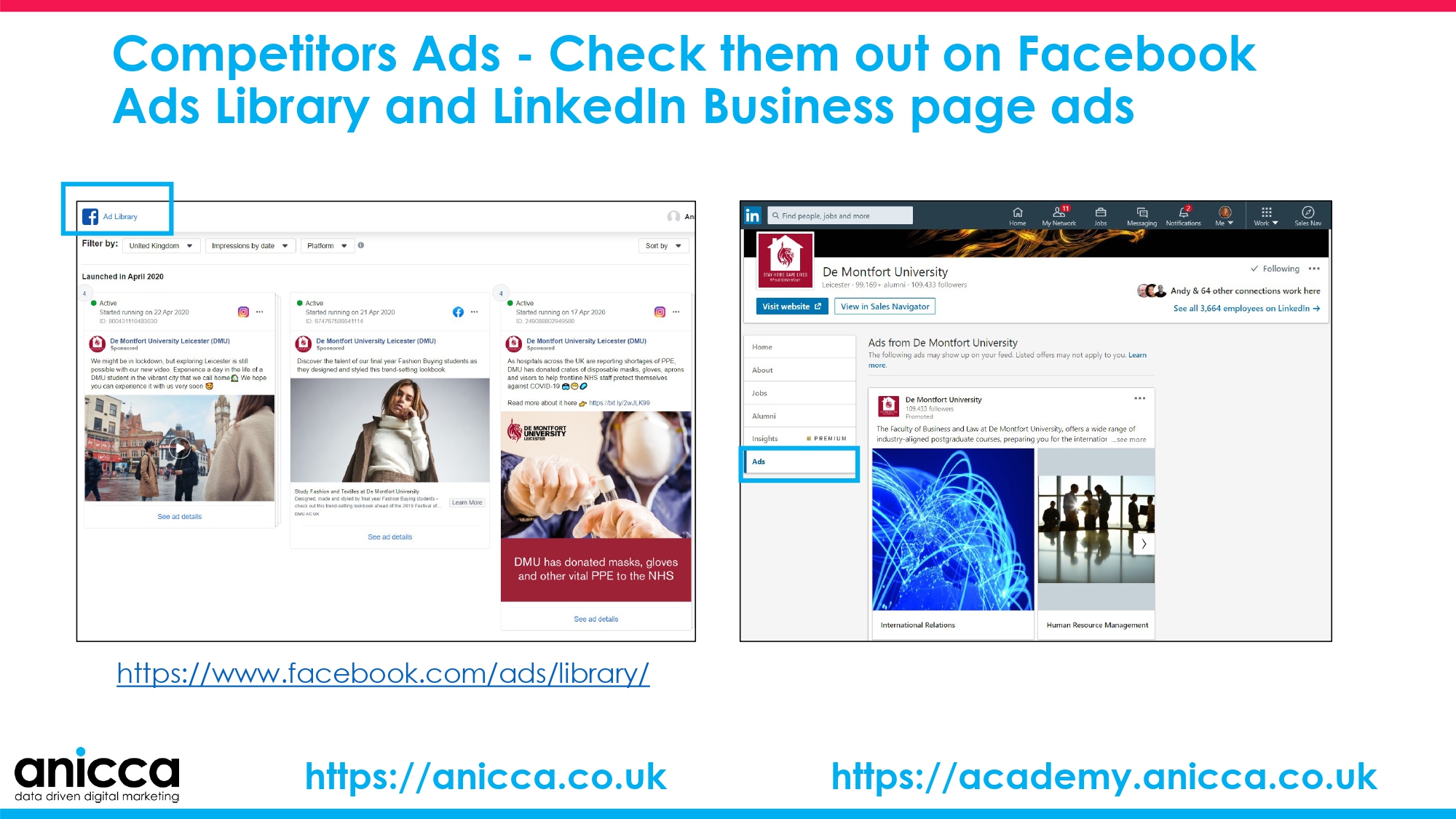 Social Media Advertising
Facebook Ads Library is a really useful tool that lets you see the paid social media campaigns your competitors are running on Facebook and Instagram. Just search the name of the brand you want to check up on and view their latest ads.
LinkedIn has a similar feature. Go to the business page of the brand and choose the ads tab on left-hand panel to see the ads they are currently running.
If you have a premium account you can also check the number of staff they employ, which is an easy way to monitor how well competitors are doing, as they take on more staff.
We're also seeing cheaper advertising opportunities. Looking across our Facebook accounts, we're seeing a drop in Cost Per Thousand Impressions (CPM) across the majority of sectors. LinkedIn is showing a similar pattern, with both dropping from around £20 to £5 CPM.
Key takeaway: Regularly review your social media activity and take advantage of cost reductions and where possible; consider switching payment method from CPM to CPC to make sure you are not paying to be seen by less relevant audiences.
Paid Search
In Google, it's more difficult to find drops in costs per clicks (CPC's), because the paid search landscape has become much more competitive. While some businesses are stopping ads to reduce their marketing spend, brands in other sectors are spending more money and bidding more competitively due to a shortage of customers.
This increase in competition causes an increase in cost per click (CPC), so don't take it for granted the CPC in your sector will be lower.
Internet usage has increased significantly so if you have ads running on a CPM basis, they may be reaching a bigger audience, but that audience might not be as relevant and therefore you could eb wasting budget.
Key takeaway: Consider pausing PPC activity if your audience are very fickle and only buy on price; otherwise switch to brand and awareness campaigns, for example, by testing Display and YouTube ads
Karma
It's a really difficult time for everyone and we're all adapting. Offer your services for free to help small businesses or offer free advice where you are able. At the start of lockdown, all my usual appointments were cancelled, so I've been offering my time for free for those that need it.
We are also offering free access to all our training materials at the Anicca Academy.
Key takeaway: Are you able to offer advice and support to other businesses through social media or a webinar?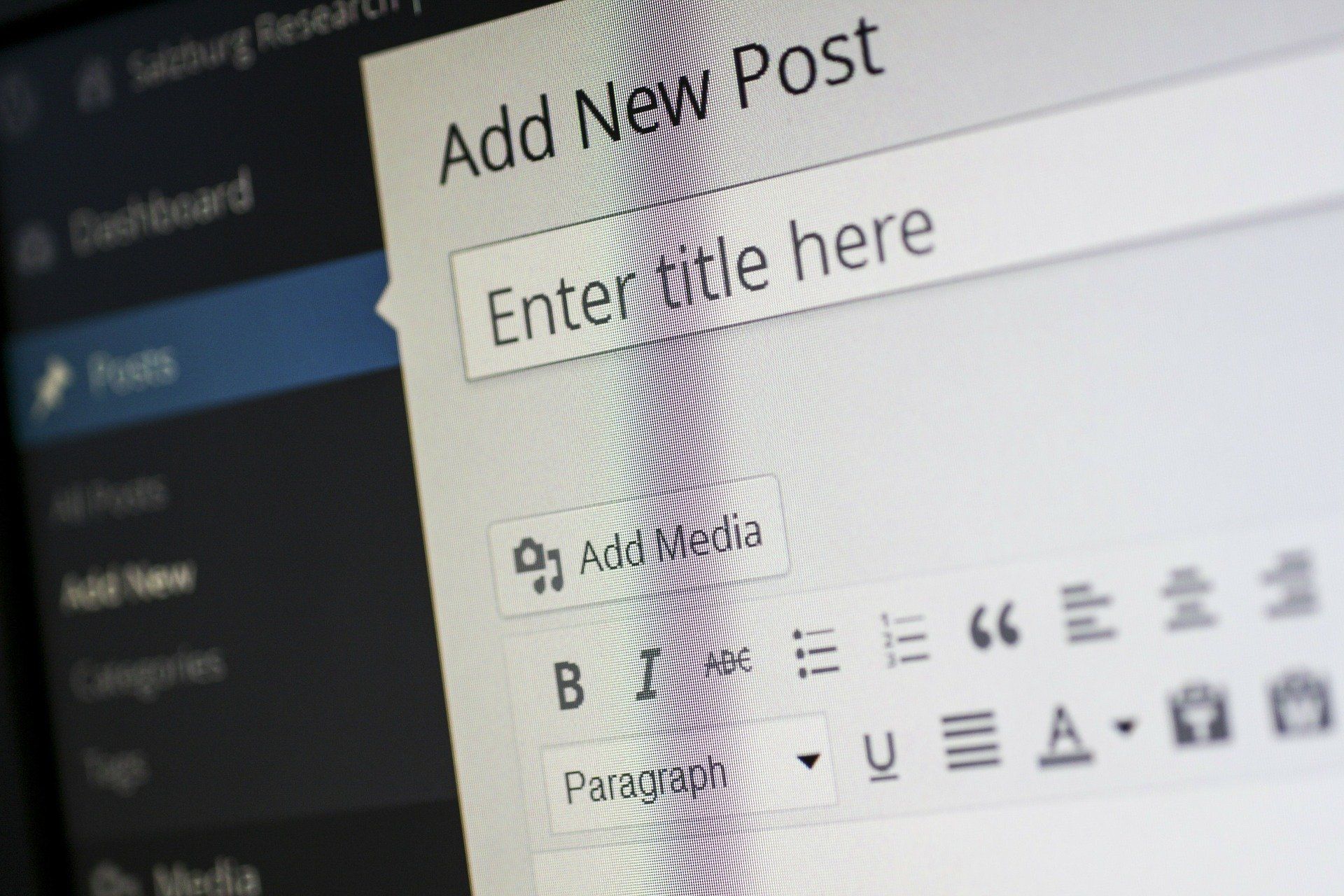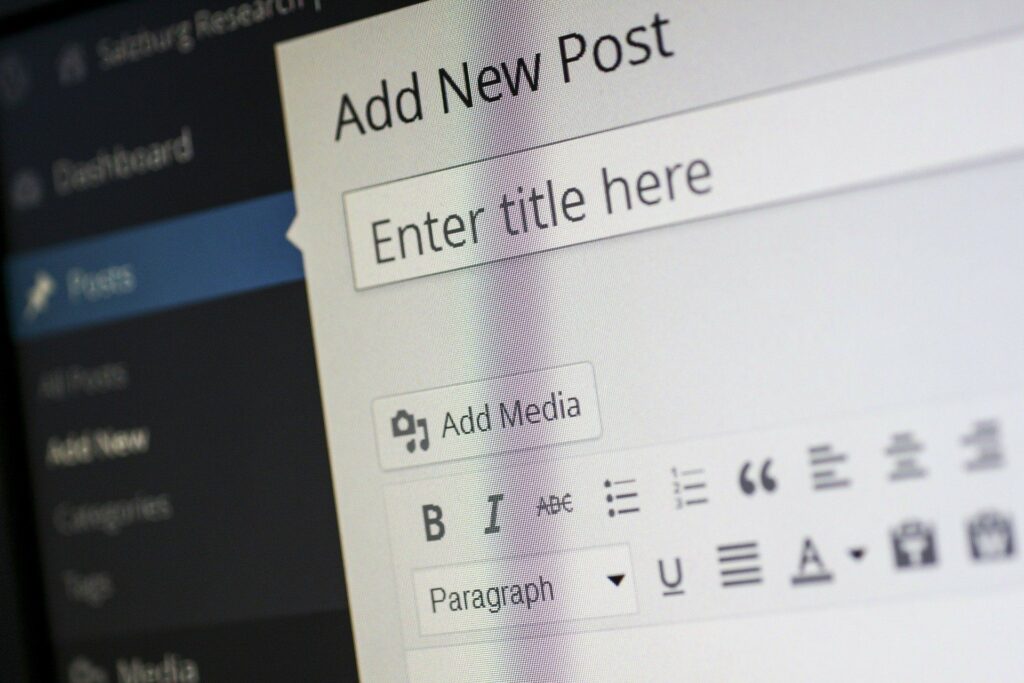 Website, content and current marketing – a checklist
Have your opening times changed? Update opening times on the website, as well as updated response times (in the footer, contact form, wherever its mentioned), and repeat this on your Google My Business profile, Bing Maps, Waze, Apple Maps, and any social media profiles. Also, use this opportunity to let your customers know whether you're working or not, or working from home.
Publish any change in operating procedures as a blog or landing page. Create FAQs to help answer common questions and update according to any new customer queries. We recommend creating a blog category on this if you have more than five pages on COVID-19. This is particularly important if you are ecommerce and need to communicate any changes to delivery times or delivery options due to increased demand or a reduction in staff.
Link to your key information from prominent banners on your homepage (banners, menu, footer, in coloured links as to not be missed) and from company emails, social posts etc. Make sure customers can easily find and access the information they need.
How can you reduce your marketing costs? Review any recurring content, sponsorship, any paid advertising or partnerships, expensive tools that you may likely not use for the next month and try to reduce invoicing for unused resources (tool suppliers, for example, may offer to pause invoicing, it's worth a try!). Can you pause or get a payment holiday from any tools? Some tool suppliers are currently offering free access, so it's a good time to test out new tools if you have the time.
Use email auto-responders to inform everyone of any changes in circumstances, if staff are working from home or if they have been furloughed and how this may impact on your services. Ensure it covers every staff member and communicates clearly with customers on your response times.
Key takeaway: Communicate clearly with your customers and partners, and make sure the information they need is easy to find and easy to understand.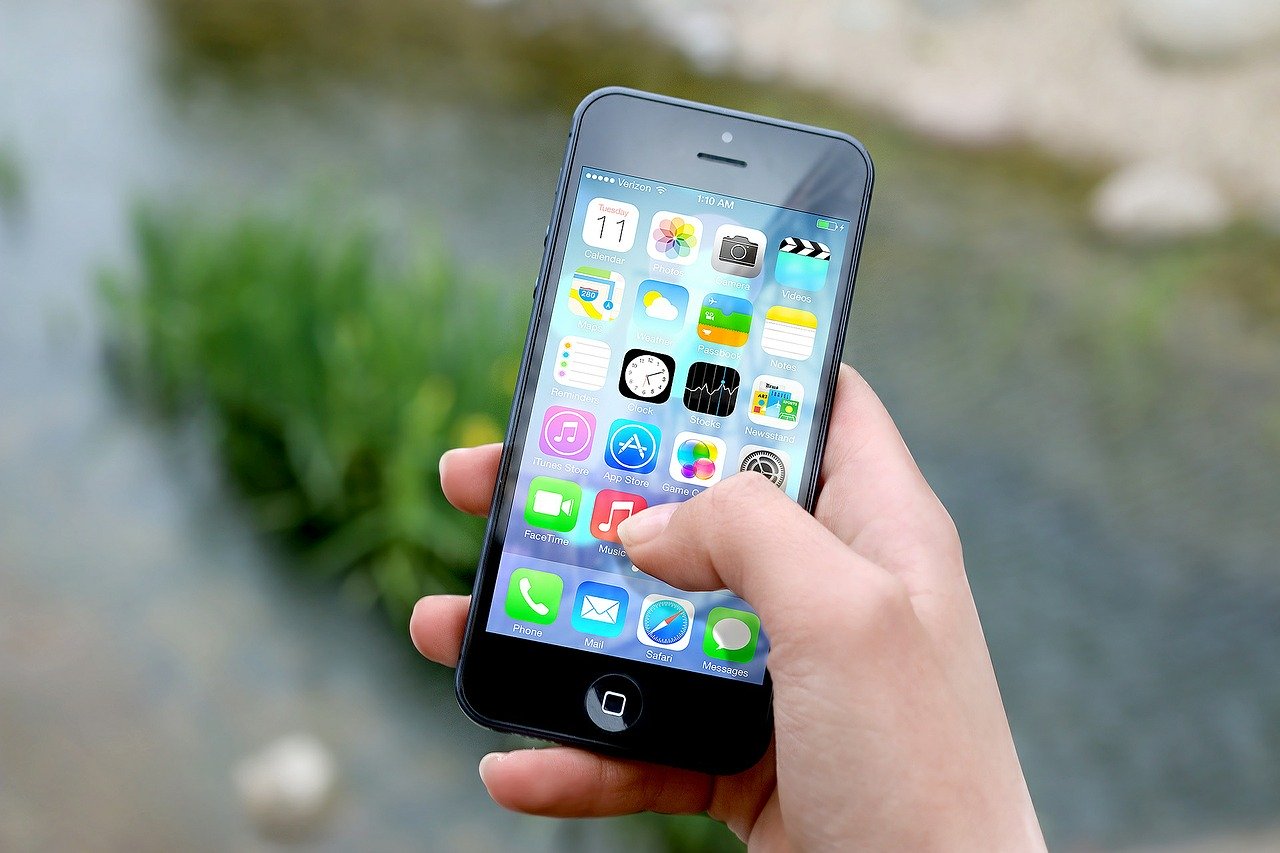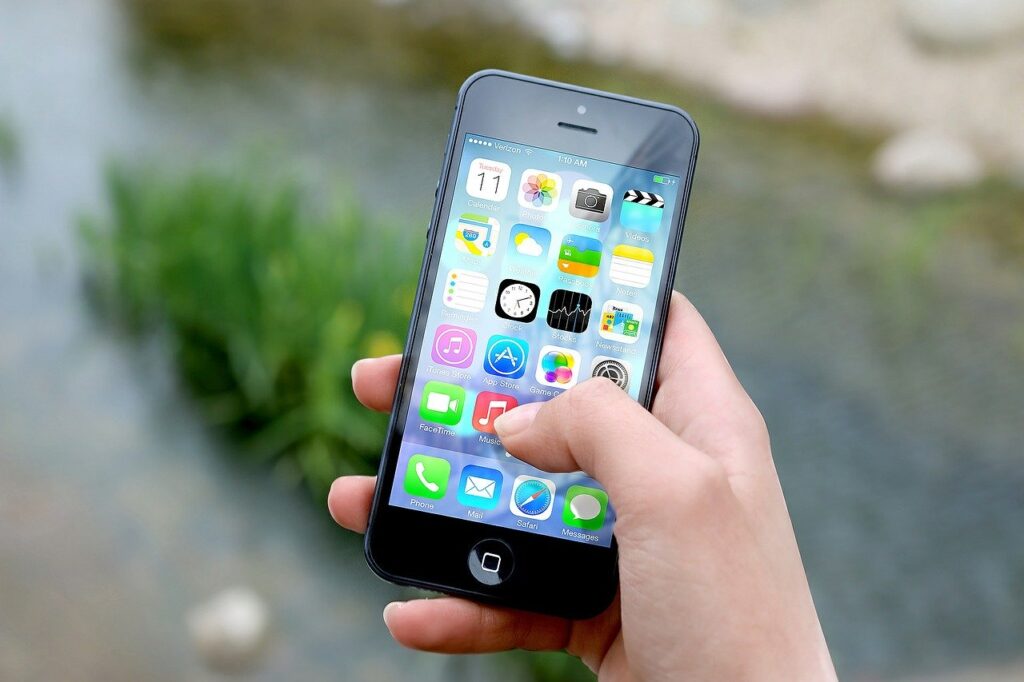 Communication, customer service and use of social media – top tips
Social media is the ideal platform for communicating directly with consumers and social media usage has rocketed across all channels. A Kantar study of 25,000 consumers in 30 markets notes a 61% increase compared to normal usage rates.
There are some tips here you can easily implement to make sure you are utilising your social reach and providing the information customers need.
Our top five tips include:
Using social accounts to let customers know of any changes to your service, such as any closures, delivery issues or stock shortages, etc. One of our biggest clients had to stop advertising early on because they could not meet demand, as they were struggling to get stock out of Asia.
If you operate a call centre and are experiencing wait times, encourage customers to message via DM on social media instead and someone will get back to them as soon as possible to avoid them waiting on the end of a phone. This is particularly important for call centre staff who are working from home, where it may be difficult to transfer calls.
If you have social media scheduling software, like Hootsuite or Sprout, make use of scheduling and approvals features if your team is working remotely.
If you have a large customer base with ongoing concerns, create a Facebook or LinkedIn group so people can join for ongoing updates and discussions. This provides a forum for communication away from your main brand page and takes the discussion out of the public eye, enabling you to talk to customers privately. It makes it more personal and shows you care.
If your Facebook Messenger account is receiving an abnormal number of enquiries, set an automatic reply that outlines your expected response time and procedure. This is ideal if you are getting inundated with messages and are working with a reduced team.
Key takeaway: Take advantage of the increase in social media usage and utilise this to communicate with customers quickly.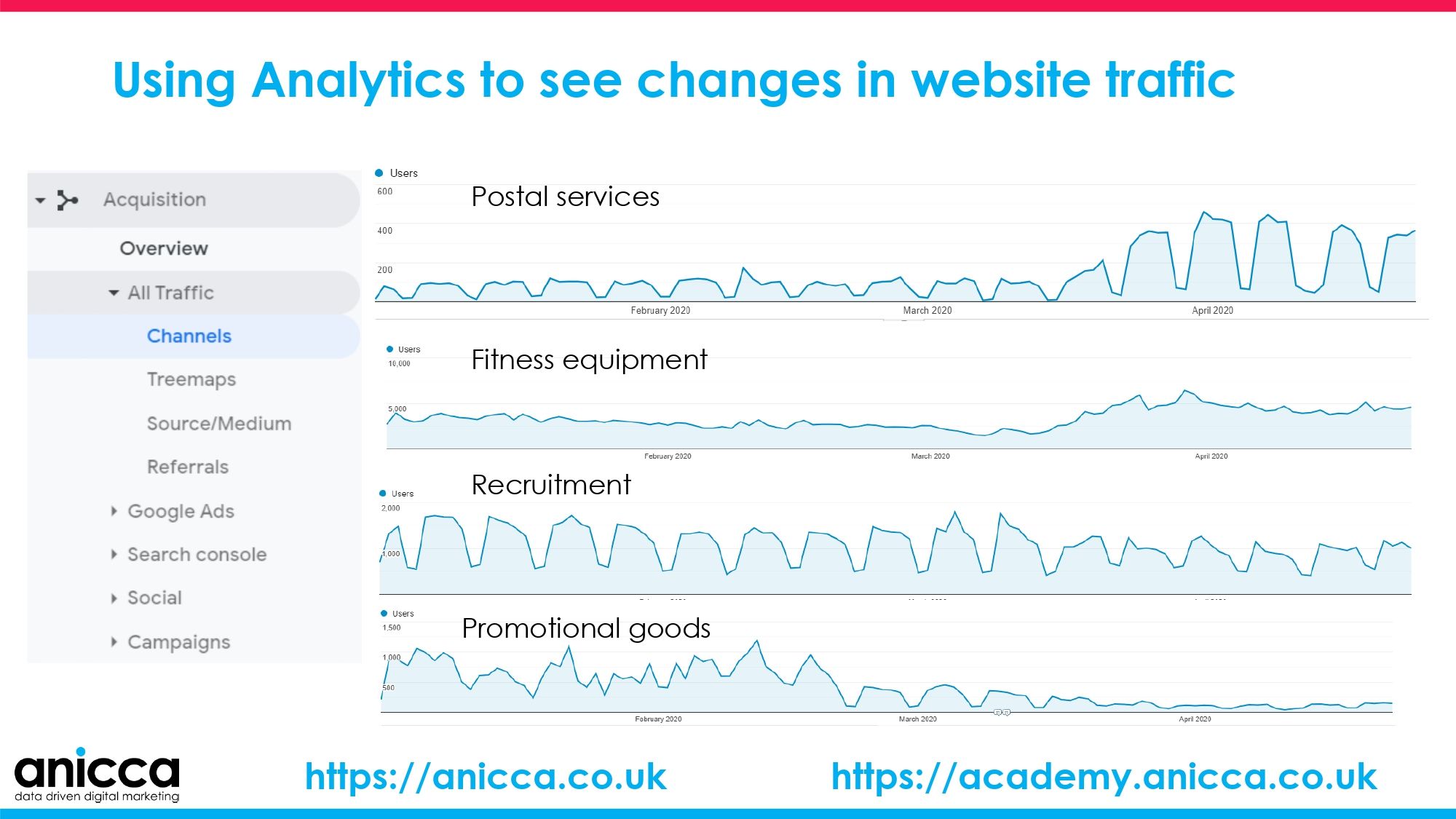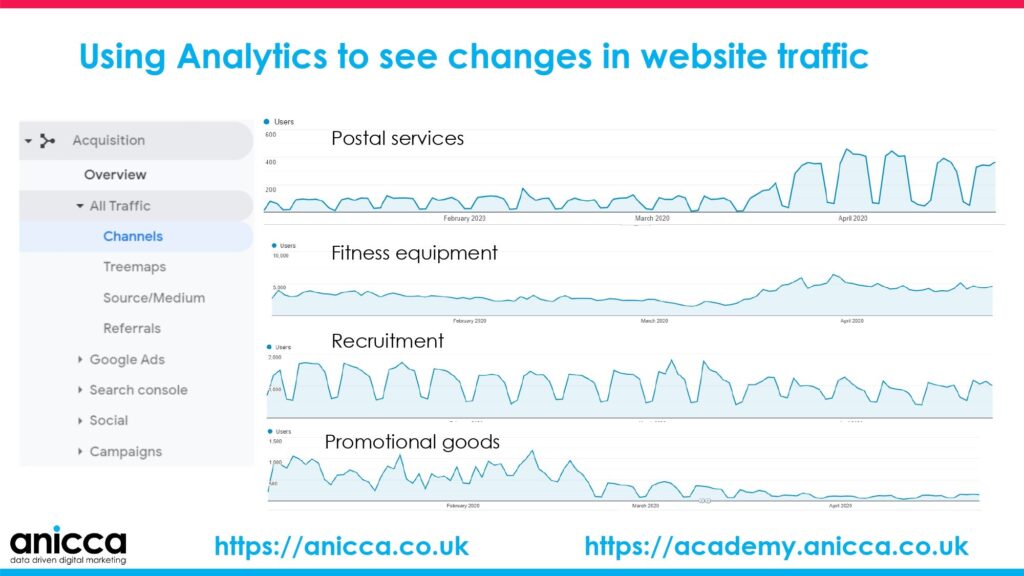 Checkout your Analytics – what's really happening!
This is a really good way to understand what's happening and how your customers are behaving.
Use annotation markers within Google Analytics to mark key events, announcements or changes to your marketing; as this will enable you to better understand any changes in traffic. Examples include 'ad spend budget reduced', 'office hours reduced' or 'government announcement made'.
Set up alerts to be notified of abnormal website activity, such as big drops in traffic, increases in visits, blog views, enquiries or sales, etc. For example, you can receive alerts when your traffic picks back up.
Stay alert to visitor behaviour to better understand how current events are impacting users, in order to identify issues or spot new business opportunities:
Are they seeking out different products, services or content?

Are they searching your site differently?

Are you providing users with what they need?
Examine visitor behaviour under Acquisition>Traffic>Channels within Google Analytics to see changes in activity. It might be that your organic traffic compensates for any reduction in paid search due to higher levels of internet usage.
Key takeaway: Examine your own data in Google Analytics to get a clearer picture of how your customers are behaving. Use this insight to inform your marketing activities.
We hope this blog post has provided you with some useful, actionable tips for your current marketing activities. View the full webinar or sign up to our next events via the Anicca Digital Big Marker channel.
For further advice, read our recent posts on Digital Marketing: What's Working During COVID-19 (Coronavirus) Lockdown and Top Tips for Creating and Distributing Video Content: Part 1/3.