And just like that, another year is coming to a close and what a year it's been for Anicca Digital. We've had a busy one, from working with our clients to lending a hand to causes that mean so much, and we can't wait to see what's in store for us in 2023. 
We've been busy attending, hosting and exhibiting at a number of events this year, here are a few that we just had to mention. 
Leicester Digital Live
In June, we hosted the 7th Leicester Digital Live event at Leicester's Winstanley House. We had a great time, hosting and delivering a one-day-only event packed full of interesting digital content delivered by a great line-up of speakers from across various platforms and well-known brands. The stages were split between our Advanced Sessions, featuring international guest speakers and software suppliers, and #AskAnicca: 10 introductory sessions on digital marketing channels and techniques from the agency's own experts across PPC, SEO, Search, PR and Analytics. 
Founder and CEO of Anicca Digital, Ann Stanley said "When looking back on 2022, this was definitely a highlight. The pandemic showed us how vital digital marketing is and for the Anicca Team to present our rich knowledge to the delegates and invite top-class speakers to the event created a day to remember."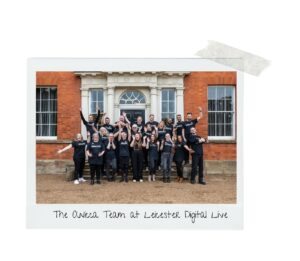 BrightonSEO
In October, founder and CEO Ann Stanley, Digital Strategist Matt Cocking, PR Account Director Katie Ford and Technical SEO Specialist James Allen, travelled down to Brighton for the annual Brighton SEO conference. Over the course of the three-day conference, the Anicca team attended seminars, met lots of different people and, of course, enjoyed some fish and chips by the seaside. 
PR Account Director, Katie Ford said "Brighton SEO was such a great experience. Attending with 8000 other delegates and listening to some fantastic seminars about all things SEO was very interesting and we can't wait for the next!"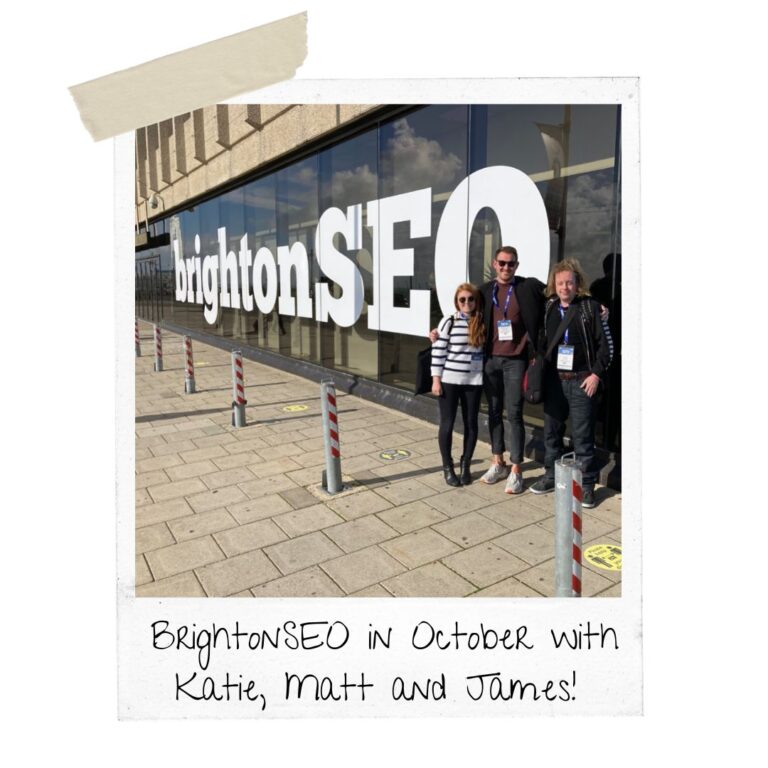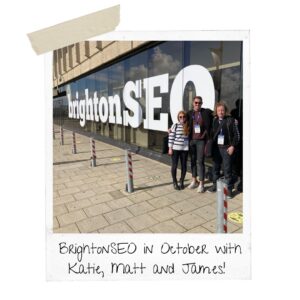 IRX22
In May, we attended the IRX 22 event, where founder and CEO Ann Stanley, Head of Marketing, Katie Downing-Howitt and Employment Liaison and Outreach Officer Salema Khatun exhibited. 
Katie Downing-Howitt, our Head of Marketing said "It was great to be back exhibiting again and, we met so many great people from a number of businesses – each telling their own story and looking at business improvement to secure future successes.
We can't wait to do more events in 2023, so we'll hopefully see you soon!."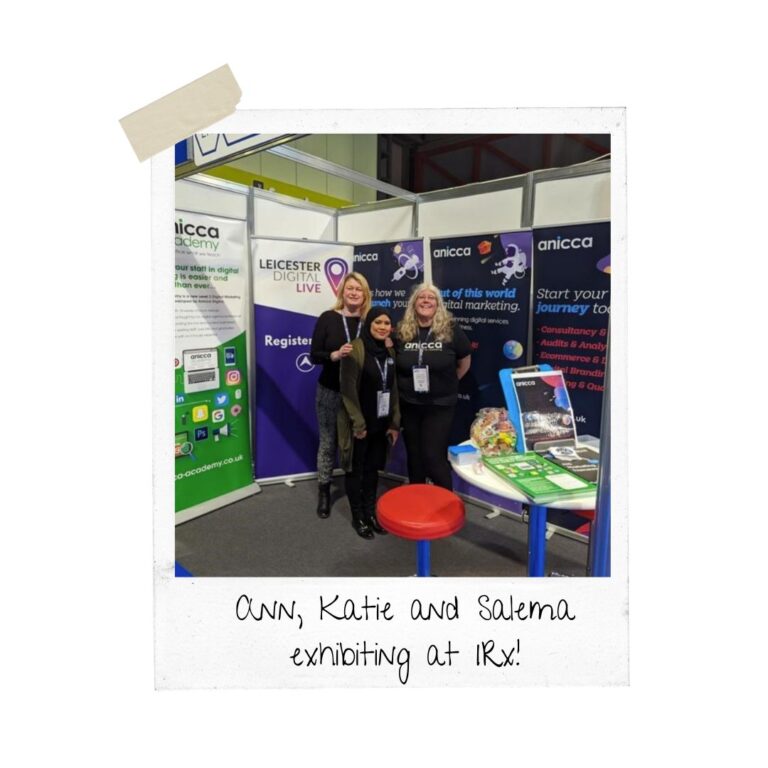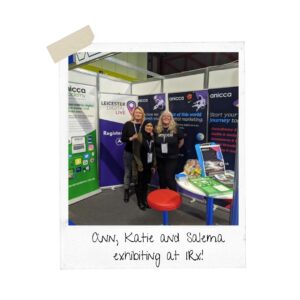 Google Premier Partner Status
This year, Anicca was awarded Google Premier Partner Status, this is just one of the top 3% of agencies to receive this. We are incredibly proud of the team and this is a great testament to the industry-leading campaigns of which we are a part of.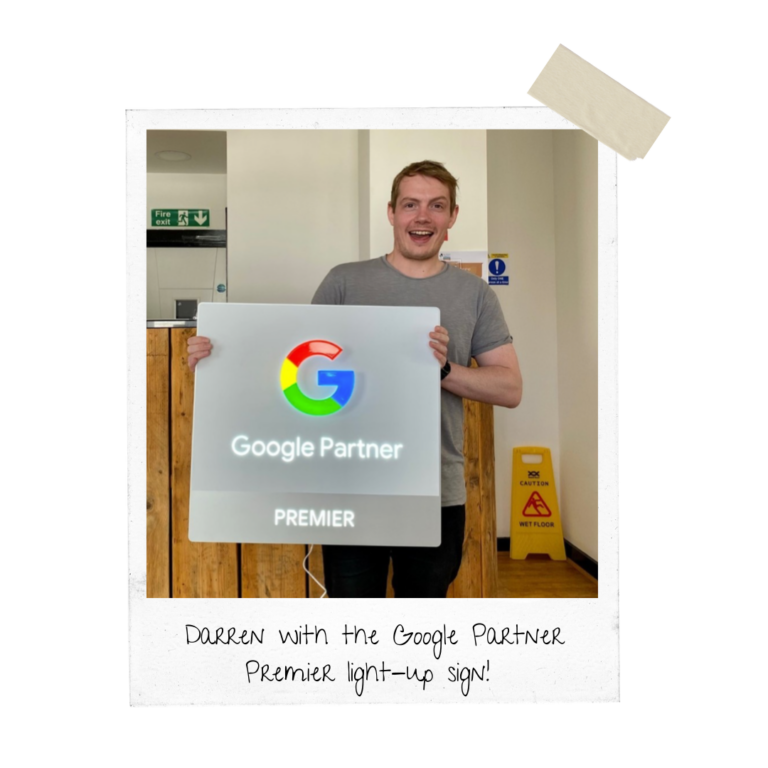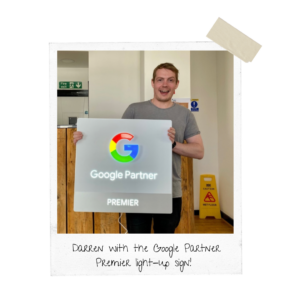 Webinars and Blogs
Of course, we can't forget about our weekly webinars and blogs, we've been busy writing, recording and publishing the latest industry news to help you grow your business. A big thank you to those who have attended a webinar or read a blog written by our team, we have had such fun creating them and we're looking forward to taking this up a notch in 2023.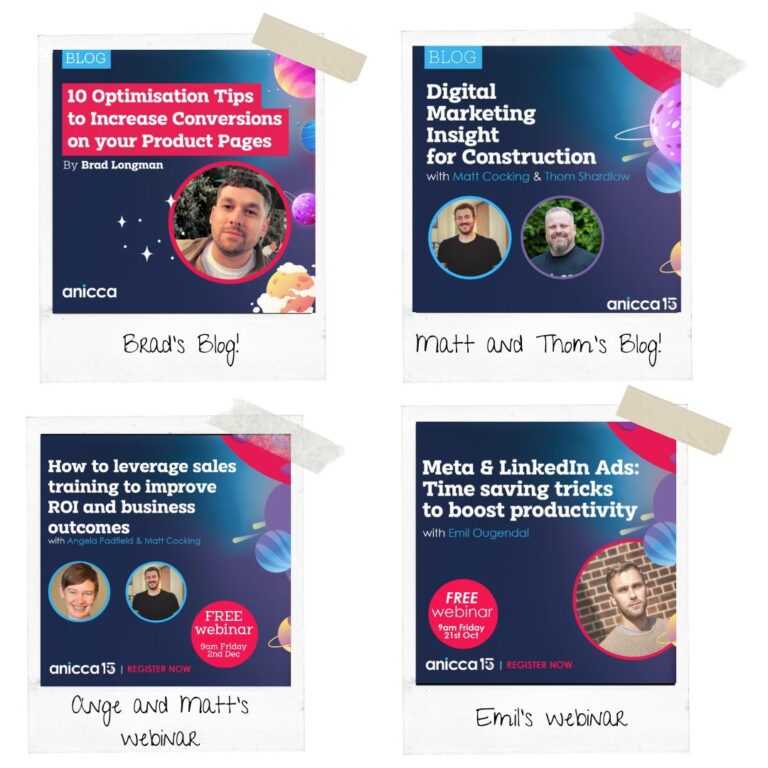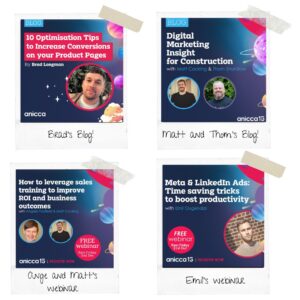 Leicester Business Festival
We were thrilled to present at the Leicester Business Festival in November, presenting two great webinars over two weeks to hundreds of delegates. SEO Strategist Brad Longman, Content and PR Manager, Amy Hayward Paine and Paid Media Account Director, Rachel Cryan presented Digital Marketing Part 1: Free techniques to grow your business, SEO, Social, PR and more. Following on with Part 2: Paid Techniques to grow your business PPC ads in Google, Facebook, and LinkedIn, presented by Digital Strategist Matt Cocking and Paid Media Account Director, Rachel Cryan.
Free Digital Marketing Recruitment Services
Another string to our bow is our new free digital marketing recruitment agency service to help fill any vacancies for their digital marketing jobs.
We have a pool of candidates looking for careers in Digital Marketing. These candidates are learners that have successfully completed our 12-week digital marketing skills boot camps, which leads to a Level 5 qualification from the Digital Marketing Institute (DMI).
Giving to the community is at the heart of what we do at Anicca, trying to make a positive difference no matter how big or small. 
International Women's Day
For International Women's Day, we celebrated our founder and CEO, Ann Stanley. This candid blog delved into Ann's life, challenging the stereotypes of gender roles, and the story of how Anicca has grown to become the agency it is today. 
"International Women's Day means a lot to us at Anicca; a day to celebrate, reflect and influence positive change. We hope to continue our empowerment towards women at Anicca, driving mentorship, encouraging ambition and promoting leadership." – CEO and Founder Ann Stanley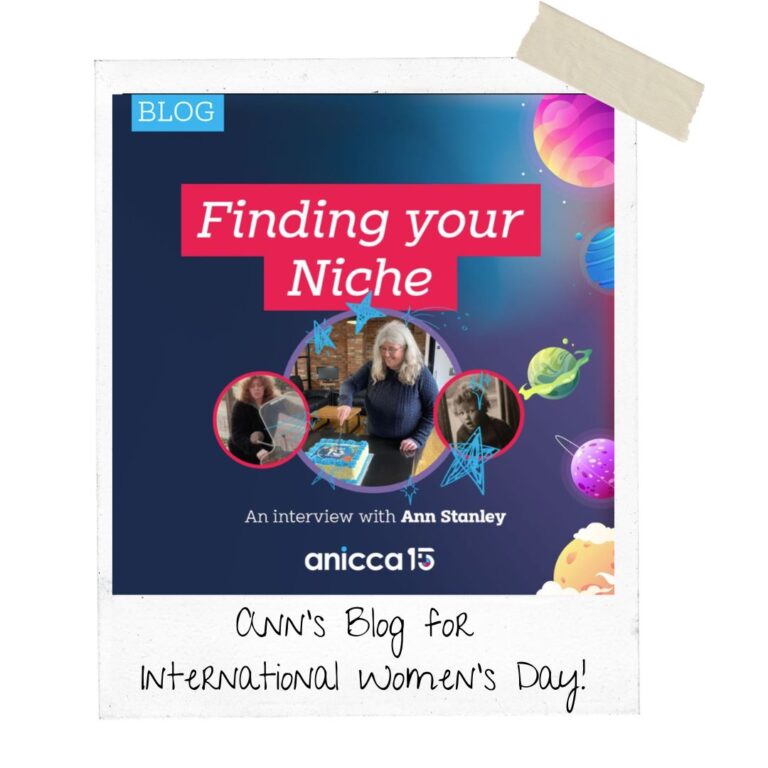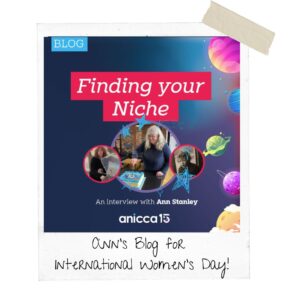 World Book Day 2022
At Anicca, we believe reading is significant to a child's early development, so to celebrate the 25th World Book Day in March, team Anicca donated 100s of books written by our favourite childhood authors to Leicester Hospitals' Charities.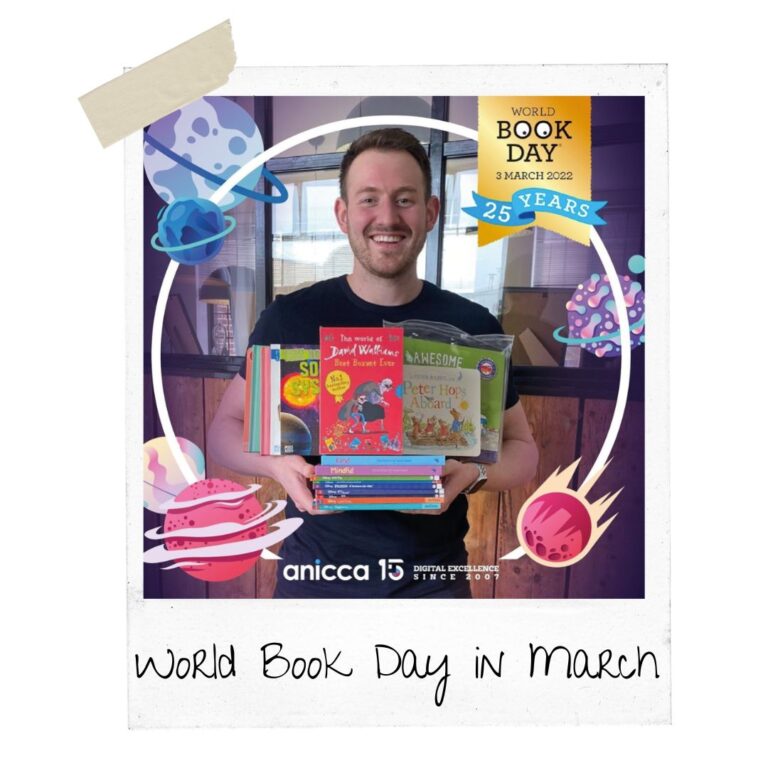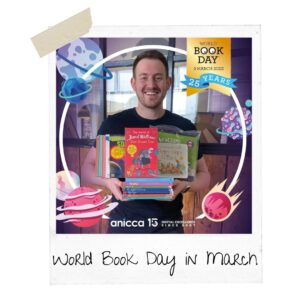 The Centre Project Donations
Another cause close to Anicca's heart is The Centre Project in Leicester. This charity is key to preventing social isolation and helping the vulnerable to integrate back into society. Food banks are a key element to helping somebody in need, here is our wonderful operations coordinator Lucy, with our donation from the Anicca team.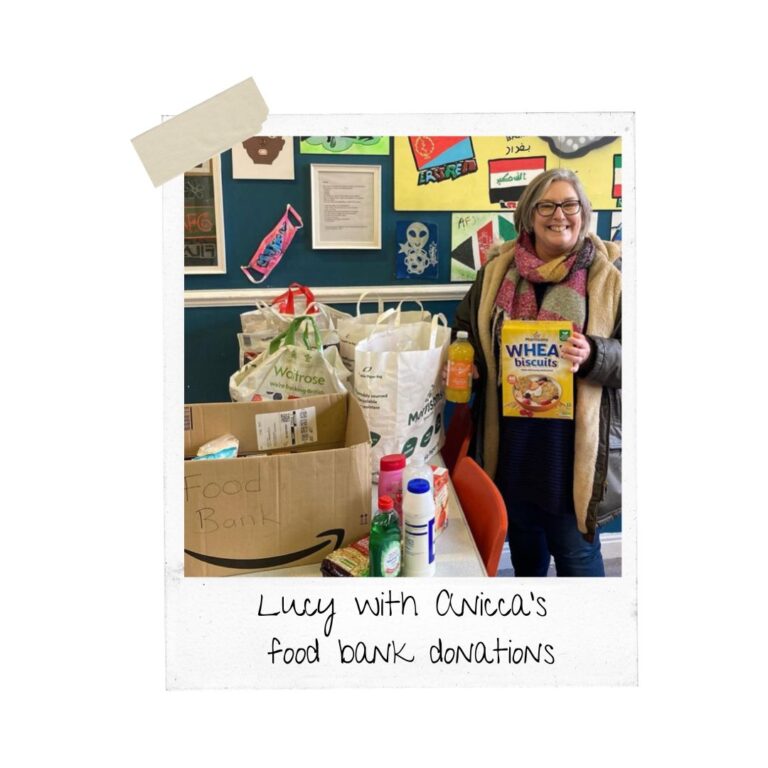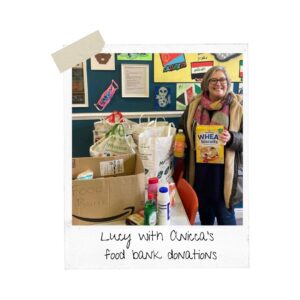 Managing Director, Darren Wynn said "It's fantastic to give back to the community, wherever we can, especially to these brilliant causes doing so much good and making such a positive impact in Leicester. We can't wait to continue this into 2023."
Interested in working at Anicca Digital? We're always on the lookout for marketing talent, check out our careers page, looking forward to hearing from you!