Facebook wishes to de-clutter people's new feeds and prioritise the posts from friends and family whilst showing significantly fewer organic posts from commercial organisations.  Since Facebook's big announcement on removing organic posts out of news feeds, this has inevitably caused controversy within the social media world.
For businesses who rely on promoting their brand (for free) on Facebook; this change will lead to a dramatic decline in organic post visibility. This could potentially result in a significant reduction in brand awareness, traffic to websites, leads and conversions.
Over the next few weeks, changes to the algorithm that operates the newsfeed will take effect.  So, what does this mean for you?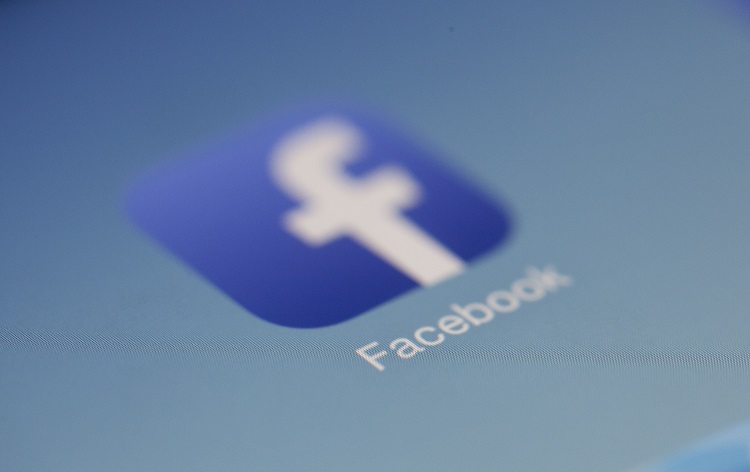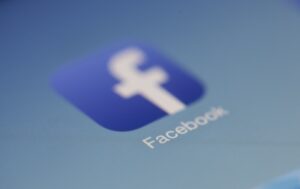 It's Time to get Creative on Promoted Posts With 11 Ad Options
Although Facebook plans to de-prioritise organic commercial posts, they are unlikely to reduce the amount of sponsored or promoted posts (i.e. there will still be the same number of ads). So, businesses will need to review their approach on Facebook and consider Facebook advertising.
Facebook currently offers as many as 11 different advertising options that can be used by both B2C and B2B businesses. Further information here on Facebook ad formats. You begin by choosing your campaign objective, read more about them here, you then create an "Ad Set" to select your target audience, you have options of creating a new audience, custom audience or a lookalike audience.  You can then set a budget, ad delivery method, payment type, schedule your campaign dates and finally upload your ad(s).
Your ads can then be displayed on Facebook or Instagram with some Placement options available on Messenger.
We recommend that you use Facebook Business Manager to create and manage your ads. Click here for a beginner's guide to setting up Facebook Business Manager.
Facebook Want More Videos 
The chart below shows that video has become one of the biggest growth areas in social media advertising. To date, Facebook has been ambiguous about what sort of content the site's new algorithms will prioritise.  We do know that if commercial content is to be promoted, it needs to encourage community engagement. Facebook has strongly hinted that they want businesses to add video content, particularly live video;
"Page posts that generate conversation between people will show higher in News Feed. For example, live videos often lead to discussion among viewers on Facebook – in fact, live videos on average get six times as many interactions as regular videos." Adam Mosseri, Head of News Feed, Facebook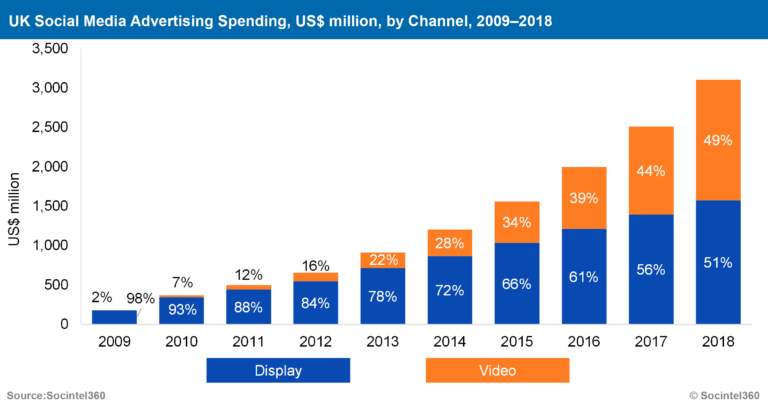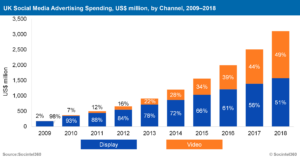 Facebook Advertising Success Story – Velobici
You can say it's more important than ever before to get creative on your promoted posts to get your brand noticed.  Getting creative doesn't necessarily mean spending lots of money. For example, one of our clients Velobici is a premium bike manufacturer and sells high-performance cycling clothing.  Read here on how we deployed Facebook advertising to increase their sales on a modest budget.