Although digital marketing has been around for quite a while now, one thing I have noticed over the past eight years is that organisations struggle to structure a training programme for their team.  Whether you are an agency or a commercial business, some areas of our industry are still in its infancy and therefore line managers struggle to put together a methodical approach to their learning programmes.
Did You Know You Can Get Funding to Pay For Your Digital Marketing Training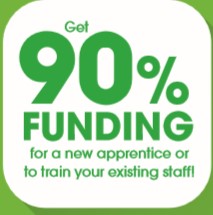 Recently we devised an apprenticeship model for delivering theoretical and practical learning to be able to offer this is to levy-paying businesses and we are just waiting for the window of the Register of Apprenticeship Training Providers (Roatp) to open so we can apply to be accredited as a Roatp.
Delivery Module at Anicca's Academy

We have learned over the years that there's very little in the way of structure, due to my previous experience and working with experienced digital managers, we created a skills matrix for web designers which proved a valuable tool. Having taken some of the frameworks, I have devised our own digital marketing training matrix which I now pass down to our heads of department to implement and measure, this allows them to create a great development programme for their team members.
It supports and encourages research, it ensures we stay up to date with the latest tools, techniques and algorithm changes.  It incorporates some commercial requirements as the individuals progress from junior to advanced levels.  We also use this tool for recruitment purposes to assess the skill level of potential employees and at which level to place them.
A Snippet of a Training Matrix

Digital marketing is forever changing as our business name implies, so it's important that HR Managers, Learning and Development managers, marketing managers and specialist technicians work together to ensure they continue to educate their teams.  They need to provide clarity and career direction to ensure individuals are being treated equally and fairly and to improve their staff retention rates.
So once you have your structure, are your delivery team are capable of delivering the training, how do you deliver the training?  This next section applies to ALL training and not dedicated just to digital marketing, it's an advisory piece that may help when creating and developing your own in-house training material.  There's hints and tips and guidance, these are my own opinions. I have taken the knowledge I gained from a recent training program that I attended to describe the VARK method.  Take what you want from it in order to enhance your current learning and development programmes.
There's a lot more to the basic show and tell that you need to consider…
Learning Styles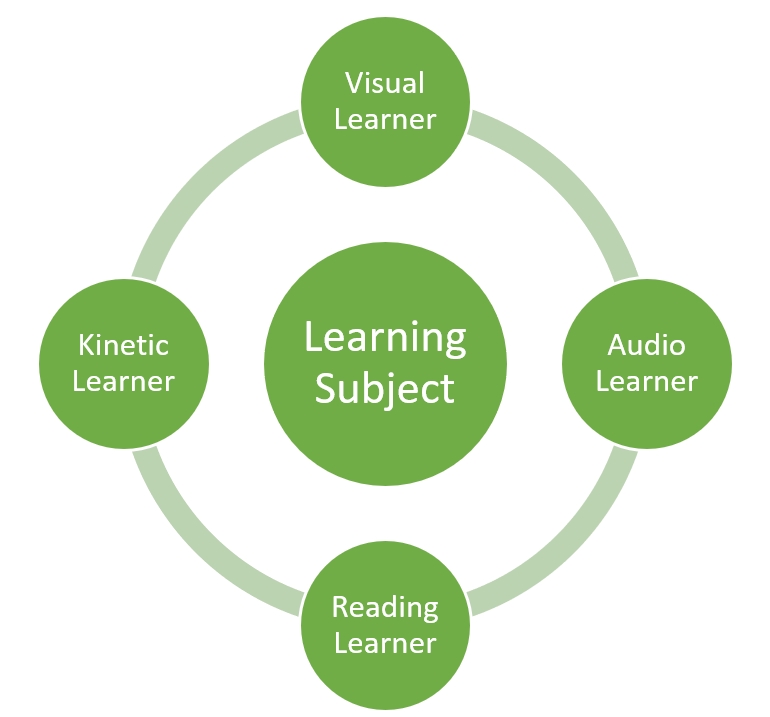 Visual:- A visual learner is someone who prefers to be shown, they can connect images with learning, books, charts, graphics are good examples of materials.
Audio:- Someone who learns better by listening, the use of lectures, video, public speakers etc are probably the route to take for these types of learners
Reading:- Workbooks, newspaper articles, magazines, researching activities online, handouts are all suitable pieces
Kinetics:- Physical doing, working in teams, activities, where the learner has to get up and act out a scene for example or build an item, putting a process together in a team, is an excellent way for these types of learners to learn.
Considerations
People
How many team members are you training? Have you identified their learning preferences? Do you have various pieces of materials? What format are they? Are they engaging enough to be remembered?
Having a mixture of the learning styles keeps the relationship between trainer and learner strong and encouraging, the team members are more likely to remember the learning by recalling the activity.
Environment
Is the room accessible to all? Including wheelchair access, Is the layout suitable for the delivery? Does it have a good circulation of air? Is the whiteboard or projector suitable to be used?
Ensure the room is pleasant for the learning and the activities, learning needs to be available to all so you should enquire if there are any circumstances that you need to be aware of beforehand, this includes special dietary requirements such as vegetarian, vegan, gluten-free etc
Assessment
Do you have your assessment criteria ready?  Can you read the room and ensure everyone understands? How often are you going to test the learning and how are you going to do it?
How often are you assessing the team's learning, I tend to choose the end of each topic area, I like to use competition as a tool to assess, or crossword type questionnaires.  Having games is a great and fun way to assess the learning?
 If the piece of training is of a more professional qualification type, then a multiple answer questionnaire could be used.
Pass Rates
Have you advised at the beginning of the training, within the induction that there will be a test and the pass rate is 75 – 85% (example not necessarily applicable).  Ensure you set the objective of the learning at the beginning, get the team of learners or the individual to understand why they are there and what the benefit of being there means to them.  This way when you summarise at the end of the training you can ask the question…
Did this learning achieve what you expected it to? Can you take your new knowledge and implement it into your working day? Will it add benefit to your employer?
For any further information or if you have specific questions or you would like information on our apprenticeship/bespoke digital marketing training programmes please do not hesitate to contact us.