Yes, you read the title correctly. Instagram has finally introduced the option to post from your desktop without using any external apps.
This comes only 11 years after the company launched…*adds extra pinch of sarcasm*.
To the general public this probably makes no difference whatsoever but for marketers and creators, it makes life a little easier.
Having worked with organic social for several years, I've been in the situation where I've had to email or message my phone the assets so that I could post from my phone, which just made things unnecessarily inconvenient.
As a one off it's not a particularly big problem but if you are running 5-10 accounts and posting every day then it does become draining.
When was the new feature introduced?
Instagram initially started to experiment with the roll out earlier on this year, with some users reporting the ability to do so months ago, but the actual launch was recent.
In fact it happened on October 21st, 2021, so only a few days ago as this blog was written.
How do you post to Instagram from desktop?
You simply head over to Instagram and log into your account. Then you will recognise the + icon from your phone in the top right.

Click the icon and the following screen will appear which allows you to select an asset from your computer or drop it in.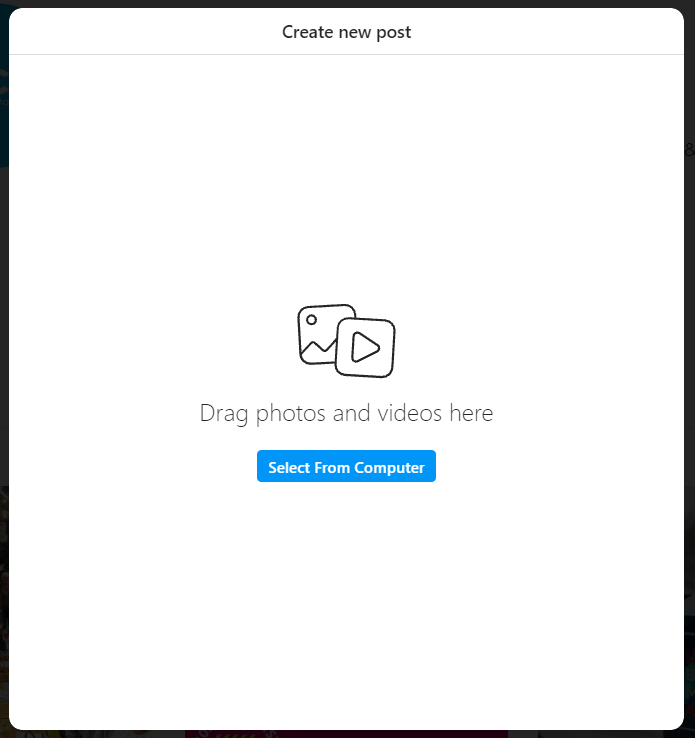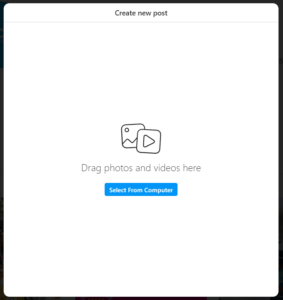 Once you've added your visual, you're able to change the aspect ratio, zoom in and select the option to add a carousel/album of visuals.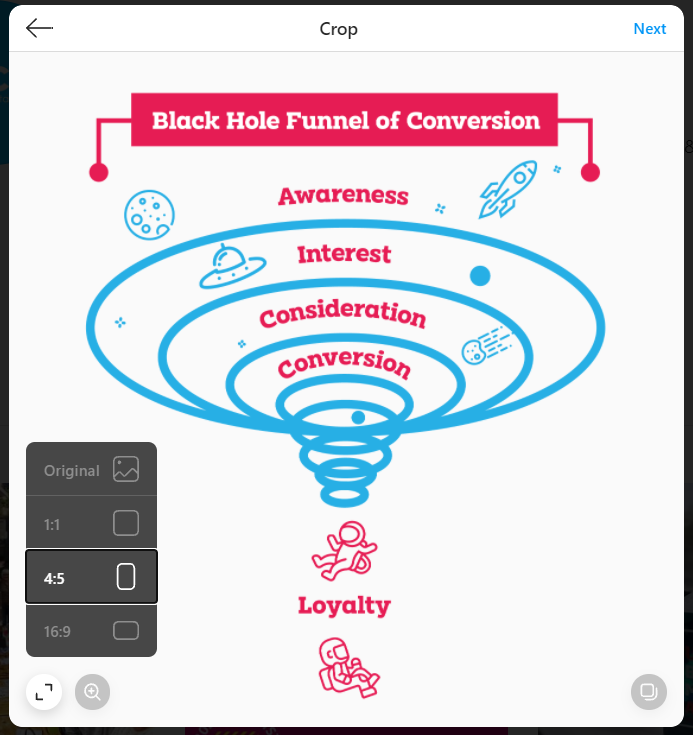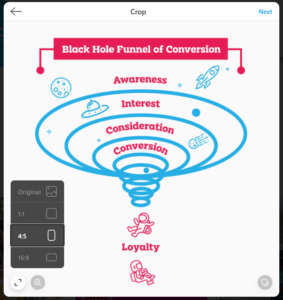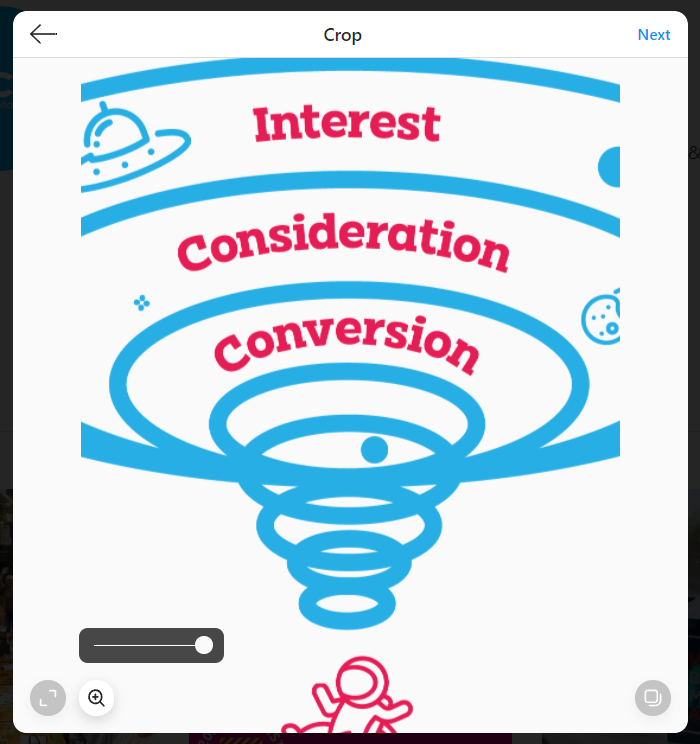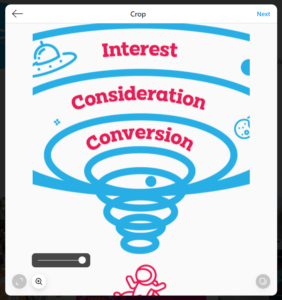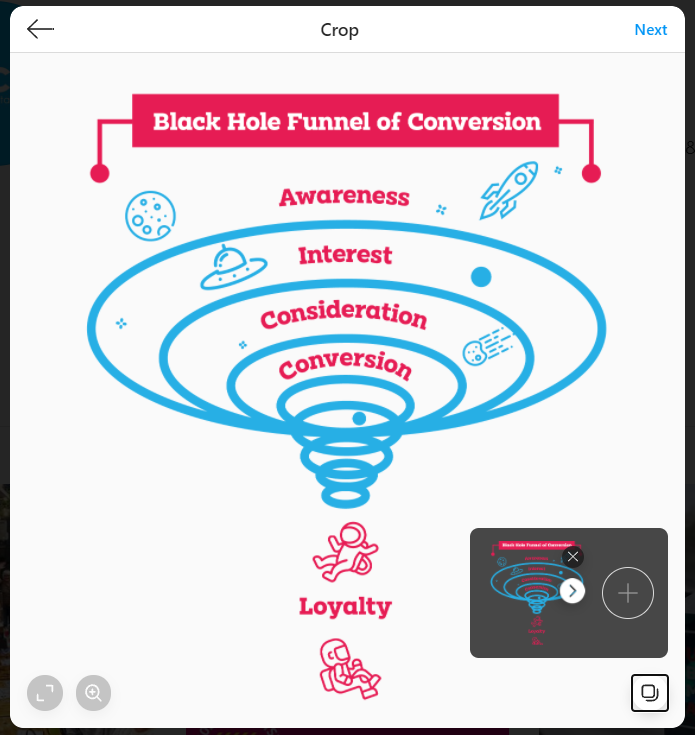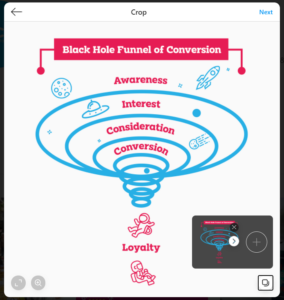 You can then apply set filters and adjust, just like on your phone.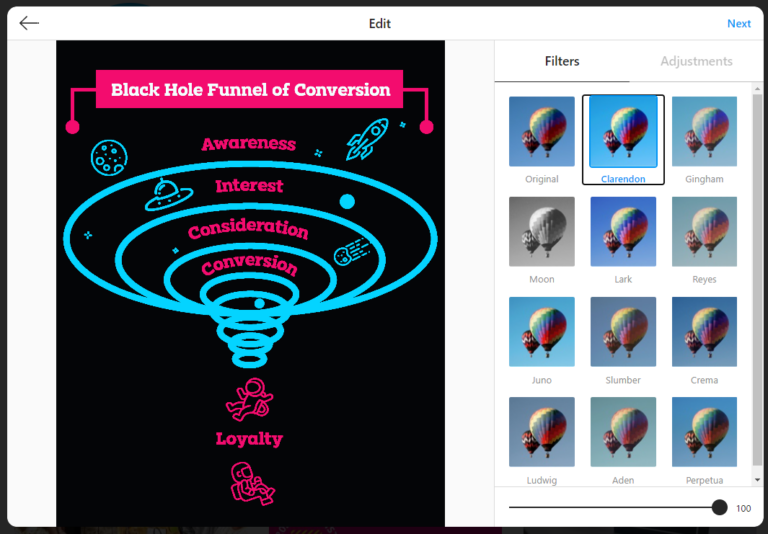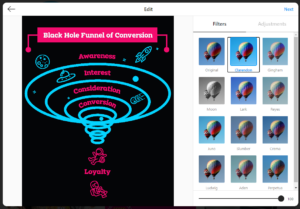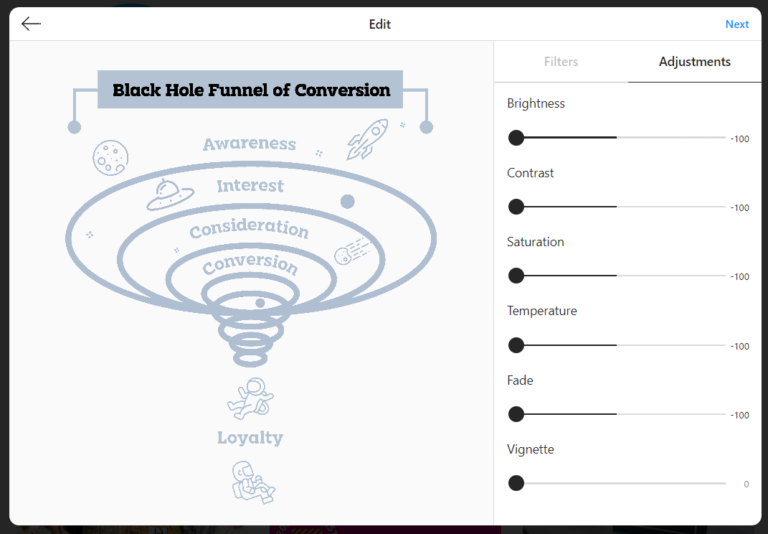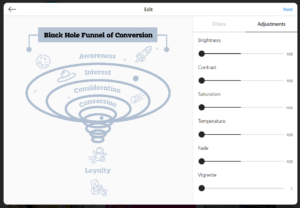 The final step is adding your captions, hashtags, location and alt text if appropriate and you're good to go!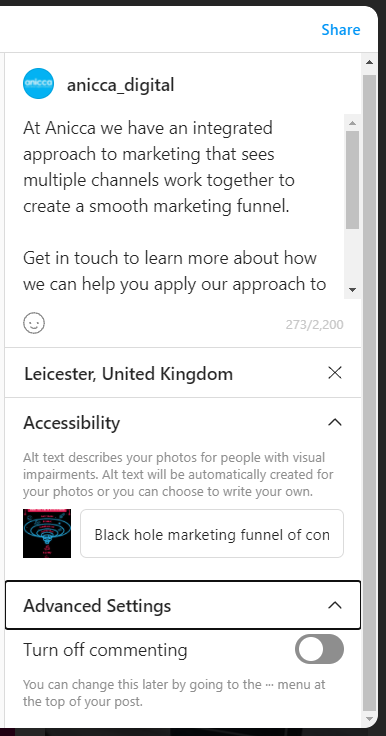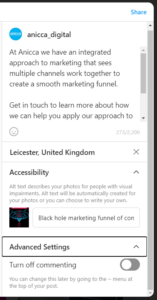 For more information about Anicca Digital's social media services, click here.