Facebook is fast becoming the place to advertise. Why? Because you pay a lot less per click, you have really detailed targeting and you can capture your audience when they are least expecting it, during their downtime at home, comfy, on the sofa.
Ever since Facebook changed their algorithm and reduced the number of organic page posts appearing in the news feed, companies have turned to paid Facebook advertising in order to get in front of prospective customers.
1. Don't Boost Posts, Use Facebook Business Manager
The first tip is a very important one. So many people simply boost posts within Facebook, which is obviously a quick and easy way to advertise your business. The problem with this is there are limited targeting options and settings available for this.
The best way to run your advertising is to set up a Facebook Businesses Manager account. You do this by going to business.facebook.com and setting up a new account.
At first this may seem a very complicated system but when you start using this rather than through your page you will soon get the hang of it. Our Social Media Manager Katie Smith has written a beginners guide to setting up Facebook Business Manager to help you through the process.
Facebook Business Manager gives you a wealth of targeting options, such as targeting people by their age, gender and location along with more detailed options such as job title, page likes and life events. There are so many options available that it means that you can be really specific with your targeting, which in turn will give you far greater results.
2. Create an Audience Specific to Cart Abandoners
Setting up an audience that only contains people who have been to your website, found something they like, added it to the basket but then left the site before completing the purchase is one of the best ways of getting conversions from Facebook.
Choosing to specifically target a warm audience that is so keen to buy your products that they have added them to their basket, allows you to target a very warm audience.
There could be many reasons why they have abandoned their basket:-
Lost connection to the internet (on their mobile)
Distracted by something
Put off by shipping costs
The transaction didn't go through due to lack of funds
Discount code didn't work
Whatever the reason, there is good reason to try and catch the audience before they buy elsewhere. If they found you through search and then lost connection or got distracted they may do another search again in a few days but not remember the name of your website. This risks them finding a competitor and buying from them.
By capturing this audience you can ensure that your ads are at the forefront of all of their searches when they are looking to make the purchase by increasing the bids just to that audience by a percentage.
Make sure that you negative out anyone who has made a purchase so that when the remarketing has worked for them and they have bought the product they can be removed from the remarketing list.
If you suspect that people may be abandoning their cart due to high shipping costs then you can remarket to the audience with a reduced, or better still, free postage offer to encourage them to return to your site. You can set up a specific campaign for this, with a specific ad, just targeting the remarketing audience.
3. Create a "Similar Audience" to Your Followers

Facebook gives you detailed insights into the people associated with your page. The more followers you have on your page the better the insights. You can see the types of people who are interested in your company by going into Business Manager and under the Plan menu there is an option called Audience Insights.
You can select your page and then you can see demographics such as gender, age, relationship status, education level, job title as well as the pages and page categories they have liked along with the country and city in which they live and the device that they use to access Facebook.
Using these insights you can target specific demographics and other people who like the same pages as your audience. This gives you a better chance if converting cold ads by selecting a similar audience.
4. Use an Image that Stops Users Scrolling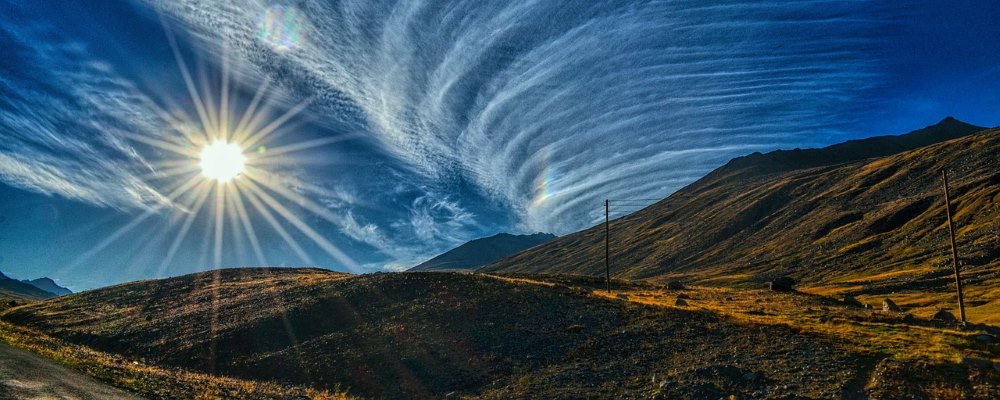 Using a strong image within your ads is very powerful. Scrolling quickly through posts on Facebook is a common habit, we all do it. There are so many posts and you only stop to read something that is of interest. To ensure that people see your ads you need to include an image that is able to stop people mid-scroll. Having a generic stock image, or a picture that isn't relevant to your post won't encourage people to stop in their tracks and take note of what it is you are trying to promote.
5. Pay for CPC or CPA Rather Than CPM if Available
If you pay for Cost Per Click (CPC) or Cost Per Acquisition (CPA) then you are paying for people that are interested in what you have to offer. If you just pay for impressions then the audience can be irrelevant and uninterested and you are still paying for them to see your advert.
The best chance of your ads doing well is to ensure that the people you are paying for are relevant and within your target audience. If a user is clicking on your ad then that would suggest that they were more likely to be interested in purchasing your products than someone who has just seen your ad that happens to belong to your chosen audience.
The default is set to Cost Per Mille (CPM) based on the number of impressions but in many of the campaign types, you can change this using the dropdown list to switch to a CPC model. Please note that the option isn't available in every campaign type and sometimes you have no choice.
6. Target Different Genders or Age Groups With Different Ads

This is a really good tip and not something that many people think of. There are so many campaigns out there that just target a generic range of products on offer but what would happen if you were to go more granular?
Let's take a shoe shop as an example. You could create an ad for young females interested in running and advertise to them with female running trainers. This could be done by targeting the gender and an age range of 18-35. You could then select the audience using interests associated with people who have liked running club pages or are part of running club groups. You could then be highly specific and suggest people in one county and point them to their local store and mention their town in the ad.
You could create another ad targeting male football players by once again using gender targeting and this time selecting men who like local football team pages (not professional football team pages as they are likely to just be fans). You want to target more specific teams such as Sunday League clubs or men that have liked 5-a-side football centres such as Goals. These ads would then be related to purchasing a new set of football boots.
Obviously creating adverts for specific target markets is going to take a lot more time to create but the results will be worth the effort. eMarketer's research revealed that 56% of CMOs experienced higher response and engagement rates on personalised content. Make things personal!
The benefits of creating personalised content not only gives you higher engagement rates but it will, in turn, increase your Facebook relevance score and reduce your ad costs. Personalised content can also help to strengthen customer loyalty as customers feel like the brand has gone to more effort for their custom.
In Conclusion
Using all of the tips above will help you to improve your performance when it comes to advertising on Facebook. Just ensure that you use Business Manager from now on and make your ads tailored to YOUR audience. If people see an ad that is really relevant to them then they are much likely to click on it or engage with it in some way.
If you want further help and advice or you want some tailored training get in touch with our social team and we can give you a hand.