Last week a group of 40 agency owners and managers from across the UK, Holland, Belgium, Croatia; spent 2 days in Dublin to listen to some interesting presentations from some of the top digital companies.  The trip was one of the MasterClass On Tour series organised by WSC Publishing.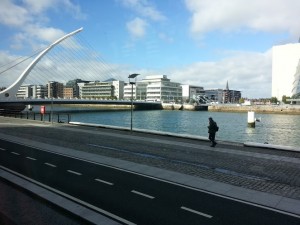 Below is some of the key themes and points made during the two days:
Facebook
Presenters – Roel Spee, Global Marketing Solutions and Bart van de Vel, Client Partner Benelux.
Facebook made us very welcome with a great lunch. We then joined their two reps who were very knowledgeable and helpful – answering all our questions. Â Here are some of my notes (all of this is already in the public domain – but it is a really good summary of the points covered and how Facebook see mobile as the future!)
Facebook Users

1.12 billion active users
50% of users return on a monthly basis
People use Facebook when doing things like working out in the gym or cooking?
90% of smartphone check Facebook once a day and 63% comes back more than once a day (US data)

Use of mobile

By 2016 – 45% of world will have mobile phone
Facebook has policy of "Mobile first" resulting in 54% year on year growth
About 70% use mobile as preferred device for Facebook
Standard text ads on the right hand side of your desktop screen are not shown on mobile
News feed is the most popular part of mobile use – so ads in the news stream are very effective – see below
Mobile ads do not have GPS targeting, but if a user has "checked in" to a location or upload a photo and added a location, then this can be used for targeting (via the Facebook API).

 Newsfeed

On average 2000 stories competing for space in your newsfeed every day
Typically only 16% of content is shown within organic results of your news feed each day

Using Facebook for advertising

Objective should be a marketing objective – connect with real people and how this works for you.
Is this awareness or conversions?
Ad recall and brand awareness is high
>70% of ad campaigns have resulted in 3 X return on ad spend (ROAS)
Over 49% of ad campaigns had >5 X ROAS
Sales – optimised CPM model for ecommerce.  Note Ecommerce companies normally require more than 5x ROAS, so CPM may have to be used rather than CPC)

 Customer audience –

Use of your own database – Facebook will find you your own audience and give them back as a "cluster"
Facebook can also find similar users with "Look a like – audience"

Use of good creative and calls for action can significantly influence the results
Measurement –

Neilson brand effect study – use awareness uplift
Conversion pixel from Facebook – add this to your Thank you page to track sales or leads

 Most ads are now in the newsfeed,

The right hand side ads are not available on mobile.
Always inserted at the top of the newsfeed
Most users spend 40% of their time in the newsfeed
40-150x more likely to consume content in newsfeed

 Pages

Every post on your brand page can get inserted into newsfeed
Oreo – use of graphics of cookies – cookie art
People use half as many words then brands – easy to digest content

 4 pillars of strategy – CEII

Connecting to correct people (customers)
Engage – lightweight interactions
Influence them and their friends (friends of fans) – these could be new clients (130-140 friends on average)
Integration – across all channels – offline, (brands often want this first)

Ecommerce customers – often want the Integration end of the equation, use pixels to see what the conversion are getting organically. Fab.com is a good ecommerce case study
Evolution of businesses:-Â Social media > to social marketing >social business
LinkedIn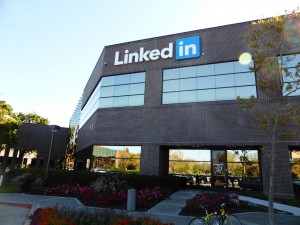 Presenters – Sandra Grant, Account Executive, LinkedIn Marketing Solutions and Nicholas Cappiello, Director EMEA, LinkedIn Marketing Solutions
238m registered members of LinkedIn of which 12m in the UK
1 in 3 professionals are now members
200k per day join
57% increase in page views year on year.
6 x more engaged in content than job searches
<30% of traffic is via mobile – so if you want to advertise you need to go into the Newsfeed
Brands company pages (2.7 million pages)
Thought leaders publish daily
1.3m publishers per day
1.5 m group connections
LinkedIn is the platform to provide your "Professional identity, across devices"
Objectives
Leads
Awareness community
Drive preference
Drive advocacy
Advertising options – DIY or "Self-serve"
Sponsored updates – rich content into Newsfeed across devices – generated from company update and then sponsored so that it is shared beyond your connections.
Can also take them to lead generation form on your own site
Social actions are free.
Also CPC and CPM (in UK minimum CPC of $3.50 for Newsfeed ads compared with $2.0 for standard ads)
Premium advertising via LinkedIn
Display units on right hand side. Premium unit on homepage – some are these are video, expanded, upload through Slideshare channel
Sponsored InMails – mass email then drive traffic to website. Can have rich media as well, max of 10k per day.
Sales solutions – allow you to engage with your targets – using your existing contacts – licence to merge contacts – getting an introductions from someone you know.
Questions and Answers
City level targeting being expanded over the next few years
£1.20 is per individual Inmail – min of 3k in mails
HubSpot
Presenters – Kieran Flanagan, Marketing Director EMEA
Hubspot founded by Brian Halligan and Dharmesh Shah in 2006
Originally started as a blog
Now offer software for "Content automation and lead nuturing at the beginning of the sales funnel
Have over 10k customers, many via other agencies offering content marketing solutions
Competitors include Marketo and Optify – for a review of alternatives to Hubspot have a look at this article by Viktor Nagor (note he is trying to sell a service)
Google
Presenters – Kathrin Koch, Sales Development Manager Social/Mobile, North and Central Europe
Google presented Google+, which we have been actively using since it was launched in 2011.
Some of the delegates were new to Google+ but this is familiar territory – please see our guide to using Google+ for business What is Google plus?
They did show some nice uses of Hangouts and how to link your YouTube channel to your Google+ page, but they completely skipped the importance of Google+ for Authorship and SEO in general
Marketo
Presenter – Fergus Gloster, Managing Director Europe
This was an excellent introduction in the use of content marketing and email marketing automation and was not a sales pitch. Â I ended up taking lots of notes in this section as it was very interesting and helpful.
Marketo also sell marketing automation software and have >2500 customers
Marketing is more difficult then ever before

As consumers we see >3000 marketing messages every day – so we need to stand out
Power has shifted to the buyer, as information is now available
70% of buying cycle is complete before they interact with the sales people, slaes people may know less than prospects.
How do you get in front of client and then get them to come back to you.

Marketing has changed –

Role to help the buyer to find the company, so pull rather than push.
How did they get there – use of data, linking together.

At what point should you engage –

many people interact with you, read your blog, download your content before they are ready to buy
you need to start to interact slowly eg we use our free audit to allow prospects to get to know us before there is an cost or obligation

Needs a mix of methods

inbound marketing – non-paid programmes – sem/social/content/landing
relationship marketing – nurture , lifecycle and then retention
revenue effectiveness – drive conversions and sales – offer, prospects,
analytics/measurement – planning
 Marketo – provides the software to manage this

Do you understand the Sales Funnel?

agree the definition of each stage eg lead

Content strategy

Early stage – all open
Mid-stage – ask for details – buying guides templates etc
Invest in editor and use content from staff
Use content and social policy

Other paid methods of attracting leads

Ads
AppExchange – eg salesforce aps
Sponsored webinars
Social ads
Strategic pr
Events
All campaigns should be social – to reach your customers friends – understand data protection of referral names.
What is the effectiveness and cost of each media

Middle of the sales funnel

start of customer engagement – nurturing – have to wait until they are ready to buy
Keep giving them content to keep you in front of face.
Spend time to convert "targets" to "opportunities"

Ratio of contetn that you should provide

4 soft piece – educational/enjoyable/guide
1 soft promotion
1 hard promotion

Practicalities of managing content strategy

Need an integrated approach to monitor whether prospects have downloaded content  from another source.
Personalised and intelligent engagement – target to people at the right time.
Recycle previous content – if relevant

Use of lead scoring

Scoring – of users at each touch point.
Explicit or inferred  vs fit and interest
BANT – qualified opportunity – B = Budget; A = Authority; N = Need; T= Timing.
Demographics eg company size
Sort scores to focus your attention
Decay strategy – if they are not continuously engaged – (score declines due to inactivity)
Act now – if they do something – the you can engage with them and elevate their response
Reduce score if they show the "wrong behaviour" eg if they go to the careers page – as they will not be a prospect?
Start to understand at what point does the customer want to speak to  the sales person

7 touches to convert cold lead to sale – conversion attribution allows you to see multiple touchpoint and across devices
Buyer committee is typically 5-21 people – who are you talking to.
Lots of people from the same company interacting with the website – CRM collates this data
Adara
Presenter – Tobias Wessels, VP Europe
Adara were asked to replace Twitter, who had to cancel at the last minute due to the their IPO.
Adara serve ads to consumers in the tourism sector using some very clever technology. Â This can provide an income stream to websites that participate and provide customers data; as well as a targeted marketing channel for other tourism sites or advertisers wanting to target certain customer profiles.
Adara have collected over 190 million profiles of travellers – across multiple devices. This is from their data partners such as Skyscanner, Ryanair, various hotel, car hire and insurance companies.
The technology works when a consumers searches or books a flight or holiday on a partner site. They have a cookie dropped onto their device. they are then served ads from other companies when they visit another third party site. The ad can be highly targeted to them eg they have booked a flight to Amsterdam so they are shown ads from a hotel chain in Amsterdam. Â However the service can also be used to cross or up sell other products and services such as insurance or high value items to first class travellers.
Bonus presentation from the IDA
Kevin Carroll from the Irish Development Agency (IDA) – then gave us a great little presentation on why so many international companies (particularly in the digital and life sciences sectors) had moved their European head office to Dublin or Ireland.
Next Events on the Horizon
Big data Roadshow
The next event is on 9th October in Manchester about Big Data 
However, we're also having a special discussion panel on Marketing and Big Data, with three pioneering companies from the US taking part in this; DataXu from Boston, BlueKai from San Francisco and Tobias from Adara (the last session in Dublin at Bank of Ireland).
If you use the promotion code Anicca you can register at half price (just 49 GBP).
April 2014 – Agency trip to Dublin Digital HQ
Following the success of this years trip, Anicca is helping WSC to promote the next trip to Dublin, planned for April 2014.
If you fancy joining us next year for 2 days of meeting the agency reps of the big digital companies then please contact me on [email protected].
Guide price including flights, food and accommodation is around £1500.