Google has been beta testing a new version of Search Console for a little while, Google granted a sample of users access to the new beta version. The exciting news is that Google has now enabled access to this beta version to all Search Console users, so we can give you a sneak preview of what to expect when the product fully launches.  So, what's new?  There are a number of new reports and features users can expect to see,  we have detailed some of these changes here.
What's New?
Search Analytics
The new Search Console has a whole new interface and new reports. Whilst we are still in beta mode, there are only a few reports we have access to, but one of the biggest changes is that Search Analytics now stores 16 months' worth of data, instead of just three.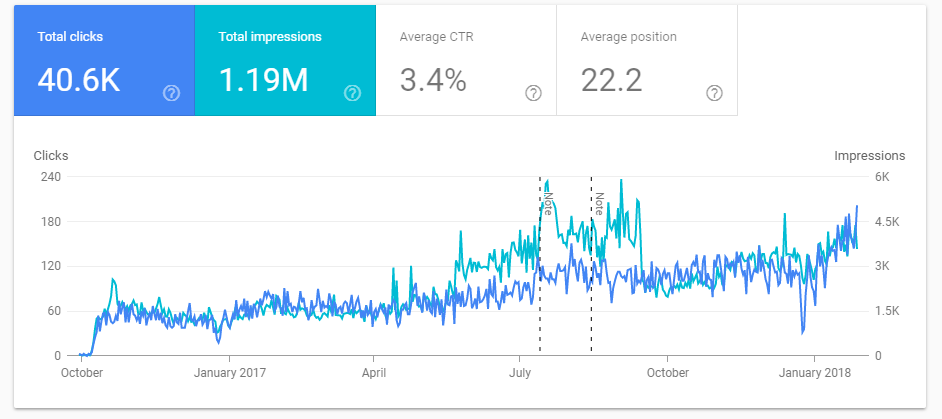 This data is backdated, meaning you won't have to wait for 16 months after the new Search Console is launched before getting all your data, so long as you've had a Search Console account for that amount of time.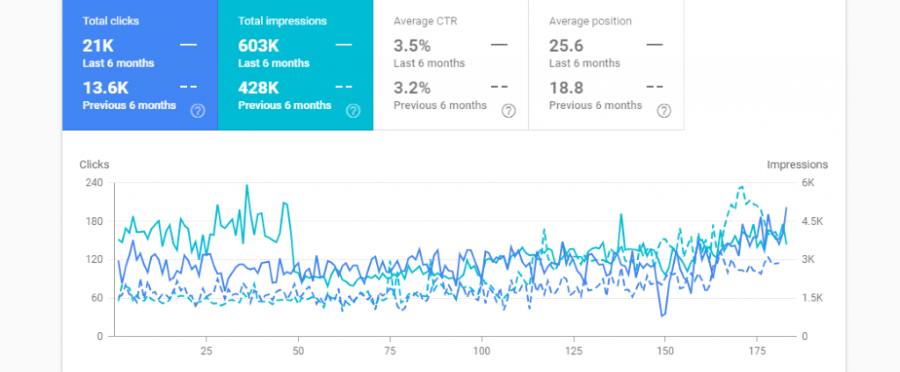 We can also compare metrics using a bigger sample of data, the above chart shows where we have compared the past 6 months to the previous 6 months which can be useful for comparing click-through rates after site migrations, A/B testing and much more.
Index Coverage
Another new report is the Index Coverage report, this gives users an insight into what google is indexing and what it isn't. Rather than the current 'index status' report just showing how many pages Google is indexing, the new report tells users which pages are not being indexed and the reason for it.


In the example above, we can see that many pages are being excluded due to the page being duplicate pages without a canonical tag as well as pages which contain redirects or are 404 pages, excluded in the robots.txt file or contain no index tags. You can click on these errors to reveal a list of pages affected. With Google making these sorts of reports free to all users, paid-for crawl tools are going to have to up the ante.
Sitemaps
The sitemap report will have a slightly different interface. We now see a 'status' showing whether the sitemap has been successfully processed or not. It also displays the number of URLs discovered within the sitemap.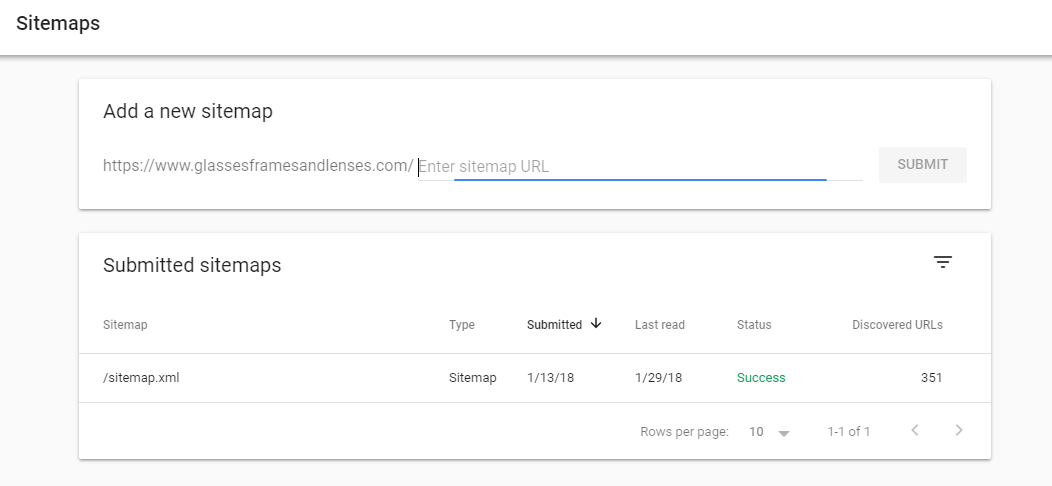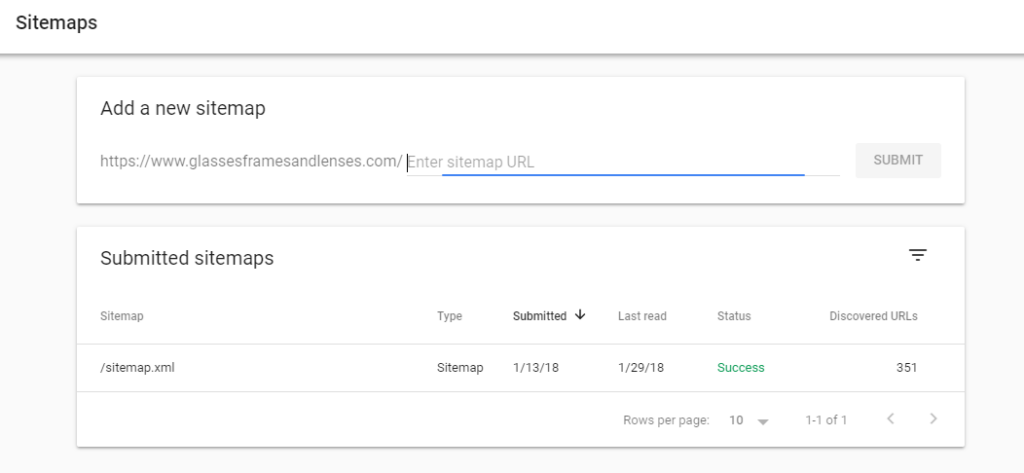 We do not currently have access to all the reports available, but the new Google Search Console is shaping up to be an even more valuable tool for all webmasters.  It's looking very promising that it will provide more insightful and useful data than some paid-for tools.
Are you seeing a large amount of errors within your Search Console account and not sure how to tackle them? Then Anicca Digital's technical SEO services is a recommended read for you, or get in touch, we'd love to hear from you.