Google this month rolled out new improvements to the Search Console Report within Google Analytics. The new report allows the ability to display Search Console metrics (i.e your organic search data) alongside Google Analytics metrics in one combined report– giving you a full view of how your site shows up and performs in organic search results linked to user behavior on site.
Previously Search Console data was only accessible in its own report but the new report opens it up to acquisition, behavior and conversion metrics bringing it more inline with other Google Analytics reports.
How it Looks
Access the report by going to Acquisition > Search Console. Make sure you have your Google Search Console Linked firstly to get the data. Learn how to this here.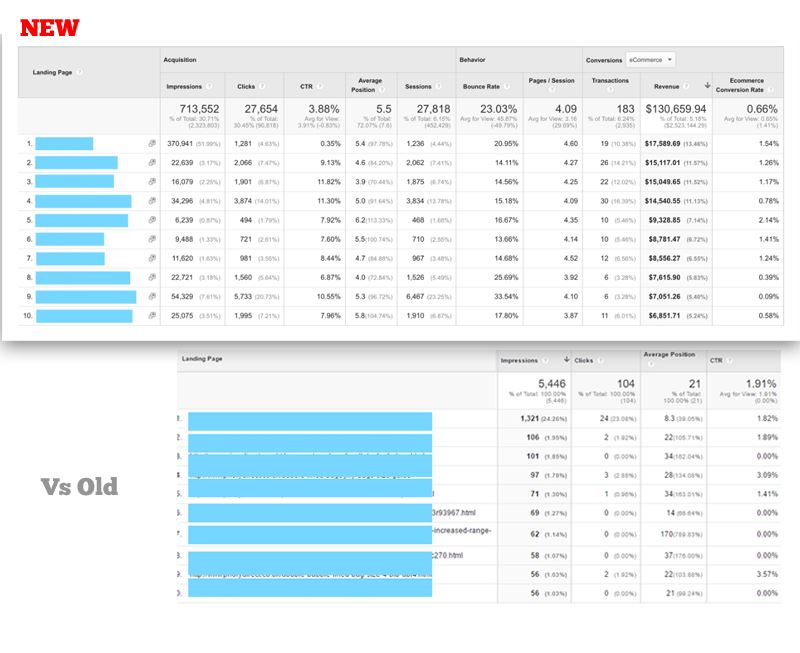 What's Useful about this?
The new report improves on the former 'Search Engine Optimisation' Report allowing you to not only view click through rates from Google organic search but also match these clicks to site visits and behavior – all in one place!
It also introduce 'Devices' as a new segment so you can easily see clicks and behavior from different devices across Google Organic Search. This report is useful for identifying improvement opportunities for landing pages or where click through needs to be improved from search results.
This feature is rolling out to users over the next few weeks, so keep checking for it in Google Analytics.
Note that there is also the standard three-day data delay in Google Analytics that you would see in the Google Search Console.