Often misinterpreted, social shopping or social commerce is a social network or platform product aimed at the convert phase of the customer journey.
For many ecommerce businesses it's an untapped opportunity. 36% of social media users are willing to purchase via social media according to Econsultancy, while user growth of shopping apps and networks continue to increase rapidly. Polyvore, for example, have 20 million users and an AOV (average order value) 3 times higher than that of Facebook, Twitter and Pinterest combined.
Even brands are getting in on the act. With Net-A-Porter launching The Net Set in May of 2015 and Missguided's Tinder inspired experience in March of 2016.
So how does social shopping actually work?
 There are two major routes:
Own Channel
Third Party Sites
Own Channel
This route focuses on leveraging your already established social media community through buy buttons, chatbots and shoppable videos.
Currently available through paid Facebook, Twitter, Instagram and now Pinterest. Buy buttons allow customers to purchase products directly from a business, without ever leaving the social network.
Still in its relevant infancy, buy buttons target users at the convert stage and therefore should be tactically incorporated into your overall paid social media plan.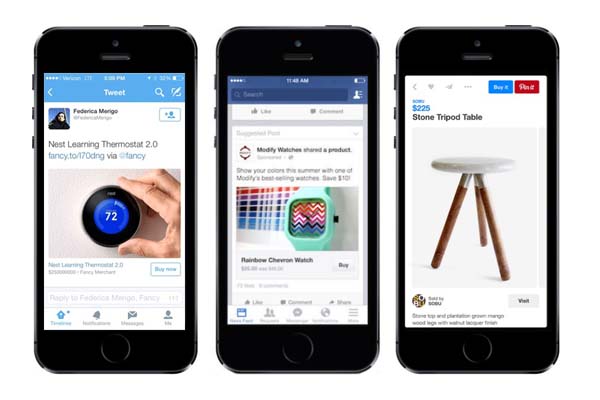 Chatbots, Facebook's newly announced Messenger product has been positioned as the ultimate 'personal assistant'. Facebook proudly announced the new feature will provide anything from 'automated subscription content like weather and traffic updates, to customized communications like receipts, shipping notifications, and live automated messages all by interacting directly with the people who want to get them'.
Shopping start up Spring are one of the first to utilise the new chatbots feature for social commerce. Leveraging messenger to provide tailored product recommendations and suggestions.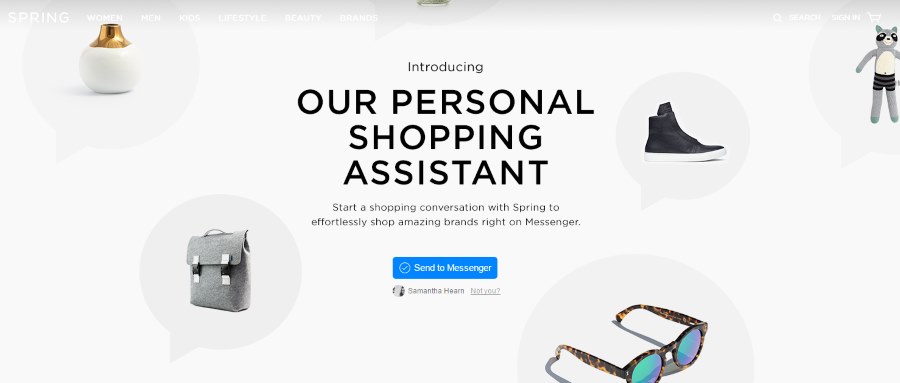 Shoppable videos on the other hand, allow businesses to add shoppable links into their content to help form part of the narrative.
A popular tactic among fashion retailers, shoppable videos experience 67% interaction and click through rates of 16 to 48%, according to Steve Callanan, CEO of Wirewax.
Third Party Sites
Differing to Facebook, Twitter and Pinterest. Social shopping sites leverage unique features and a verbose community to drive purchase.
Their objective is to provide a unique user shopping experience. Aimed at either utilising peer influence to inspire and convert. Or creating innovative ways for consumers to find new and more relevant product. Here's just a few social shopping sites available now: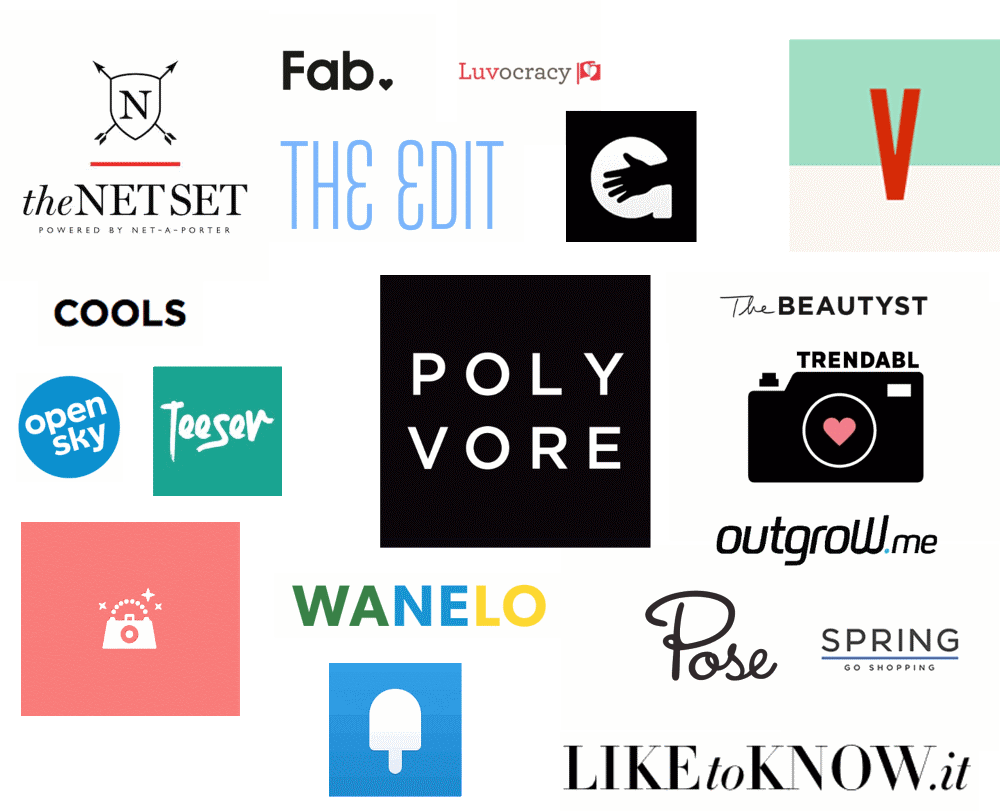 Polyvore is the market leader. Launched in 2007, the platform has over 2.2 million products added monthly, 7.5 billion product impressions a month and an average order value of £250.
Aimed at the fashion and lifestyle market, Polyvore utilises peer to peer influence and visual inspiration to inspire purchase. This drives an average basket size larger than the average shopper and a community that is 3 times more likely to influence a sale than other social media platforms.
The benefits of social shopping sites don't stop there. The unique and visual nature of the platforms allow brands and business to tap into other opportunities. These include:
Influencer Marketing
Content Marketing
Customer Insight
Social Media Engagement
Paid Opportunities
Why should my business consider social shopping?
Whilst social commerce as a social media tactic and product is still relatively in its infancy, the sheer reach and power of social media and shopping sites make this retail opportunity hard to ignore.
As with all social media marketing, success is based on your understanding of your target market. If your audience is consuming content on a social shopping site, then without a question your brand needs to have a presence on there.
Find out more about social shopping at my IRX workshop on 27th of April 2016. Alternatively, get in touch and see how Anicca can help you kick start your social shopping strategy.