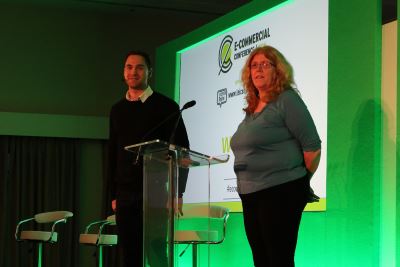 From little acorns, mighty oaks do grow and this was certainly the case for our annual E-Commercial conference, which closed the Leicester Business Festival on Monday 31st October.
With both Google and Bing representatives among the event's 10 speakers, along with key players from the world of paid, search and social, the conference offered the latest tips and advice for the world of e-commerce.
Having started at Curve in 2015 with 75 attendees, E-Commercial 2016 has more than doubled in size within just a year, attracting over 160 delegates from across the country, including our agency peers, in house marketers and SMEs, thanks to its move to the Marriott Hotel in Leicester.
One of the event's biggest draws was Google's European Shopping Lead for Small and Medium Businesses, Philip Shearer. Visiting the city for the first time, Philip delivered E-Commercial's keynote talk on the future of shopping and revealed that 50% of online transactions now involve multiple devices.
 
Philip also used the occasion to announce some exciting Anicca Digital news and congratulate us on being named finalists in the European Google Premier Partner Awards 2016 in the Shopping Performance and Search Performance award categories.
 
Bing's UK Search Advertising Lead, James Murray, also delivered an insightful talk on voice and visual search, which focused on the latest technology currently under development.
 
Our very own Ann Stanley – who recently scooped Business Woman of the Year at the Leicester Women in Business Awards – also delivered a talk on effective remarketing and retargeting using a honeypot strategy to target purchasers across multiple devices.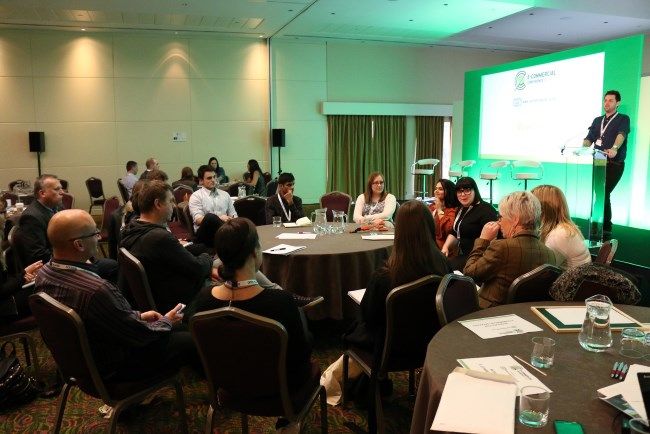 As well as being given an opportunity to put their questions to all of the event's speakers with a series of Q&As, delegates had the chance to choose from 10 round table events. Covering technical SEO issues, how to use social for e-commerce, Google AdWords techniques and email marketing to name just a few, these smaller, more intimate talks enabled attendees to gain better insight and more personal advice from the experts.
 
The event was also supported by local digital agencies like Berea, Segmentum, Xibis, Boom Online Marketing and Hallam Internet, plus international companies like Whoop! And WebCertain, who helped us to create an event worth talking about. And talk they did, as #Ecommercial16 was trending locally on Twitter. Check out a round-up of the top tweets here.
 
Thank you to everyone who attended the event. We've been overwhelmed by the positive feedback we've received, with attendees commenting on the useful tips they picked up and letting us know that they're looking forward to putting into practice everything they learned throughout the day. 
If you couldn't make the event and are keen to catch up on what you missed, you can check out the decks for the majority of the talks on the Leicester Digital site.
E-commerce is continuing to grow in the region, and we're proud to be helping to put Leicester on the map as a hub for digital know-how. With this in mind, we're already planning to grow E-Commercial into an even bigger event for 2017, so if you want the lowdown on the latest digital marketing tips for e-commerce, book your early bird tickets now.