What You Need to Know to IG Your Business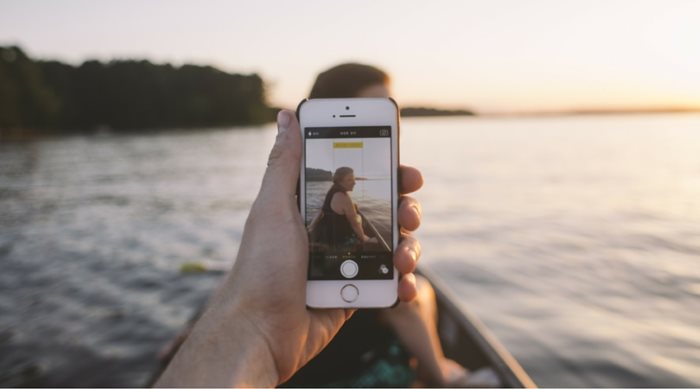 Instagram, the photo-sharing app set up in 2010 which is still free-to-use, released figures in September 2015 showing over 400million active monthly users, a figure that's hard to ignore. With such a huge audience available to small, medium and large businesses alike, and at minimal expense, we are beginning to see every company and their dog jump on the IG bandwagon, with the adoption rate at 85% among top brands.
This statistic could be due, in large part, to the relatively substantial per-follower engagement rate of 4.21% seen on the Instagram platform by top brands. The engagement rate is 58 times higher than Facebook, 0.07% and 120 times higher than that of Twitter, 0.03%. Furthermore, while Instagram are seeing huge increases in ad revenue, brands are seeing signs of a more receptive audience for their sponsored content and a Nielsen study of 475 campaigns found that ad recall was almost 3 times the norm for online advertising.
With the strategic use of Instagram now imperative for businesses, this article will explain 7 T's that every business needs to include in their IG strategy to reap the best results.
1. Target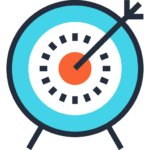 First and foremost you need to set realistic and achievable targets for your Instagram strategy. It is important to fully understand why you are using the platform: What do you want to get out of it? Who is your audience? What will you post & how often? (To engage your target audience), How will you grow your audience? How will you reach your business goals? And of course: How will you track success? E.g. how will we know when we've achieved our business goals?
I will highlight some of the most popular tracking tools in #7.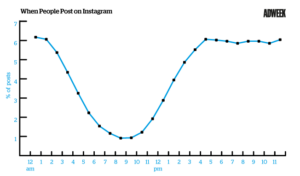 2. Time of Day
A research study by Mavrck found potential for increased engagement between 6am and 12pm on any given day. This is due to a relatively low posting volume during these hours, while app usage levels remain high. Therefore, there will be less competition for attention and posts will remain visible in user's feeds for longer.
We always recommend testing and learning when the best time to post, as it may vary from audience to audience.
3. The Followers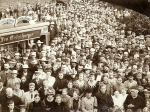 It may sound obvious, but just because you are on Instagram does not mean people will follow you. Over and again companies are making the mistake of treating IG like all the other social platforms and simply regurgitating content from Facebook and Twitter. If your Facebook, Twitter and Instagram accounts all have the same content then why would anyone need to follow more than one?
Share exclusive, quality photos and videos that are relevant to both your company and your audience. Celebrate your followers by providing IG only promotions and hosting contests (more on these later). You can also cross promote between social platforms to try and commute followers between them.
Lastly, don't panic and call the whole office in for a crisis meeting when you lose a few followers! This is to be expected, research done by Mavrck found that accounts with thousands of followers tend to see a decrease in followers of 0.15% year on year. Moreover, for each 1% increase in users followed, accounts tend to see their followers increase by 0.79% in return; highlighting the need to unfollow 'non-followers' hastily.
4. Two-way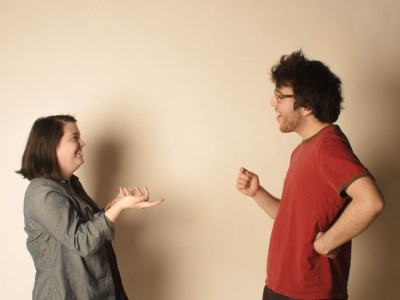 As with all social media, Instagram is a two-way conversation. Contribute to your community, join the conversation, comment on other users' photos, and follow similar businesses or industry influencers.
A picture is worth a thousand words, an adage that's as true today as when it was first uttered, and the pictures don't necessarily have to be your own; user-generated content is often of even greater value to your social channels. A great idea for Instagram is to host a photography competition focussed on a theme that's relevant to your business. User submissions can also be later repurposed in blog/social posts or email marketing etc.
5. Tags & Trends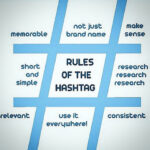 Before you post your content, it is advised to have some sort of plan for the types of photos and videos you share. Keeping up to date with and referencing the latest trends, whether they are news stories, industry changes, cultural events or other, allows you to gain extra exposure by piggybacking on current hype.
Another way to extend the reach of your posts is to include relevant hashtags which exposes your content to anyone searching for the hashtags as well as your regular followers. Furthermore, it is now possible to browse photos on Instagram through your desktop using hashtags and geotags, meaning that it's more important than ever to correctly tag your IG content.
Recently, the most popular hashtags on Instagram were #TBT (throwback Thursday) and #WCW (woman crush Wednesday).
6. Tip offs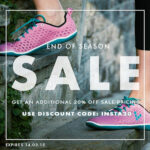 Unique information about the company that can only be found on Instagram will be valuable for your fans and loyal customers. Users will be positively motivated by the idea that they are receiving exclusive information that is not available to the public via the company website or other social platforms. Intermittently offering Instagram-only discount codes or exclusive info about upcoming promotional events and the like will ensure followers pay close attention to your feed. Just don't overdo it with sales offers!
7. Techy Tools
Do you feel like you are focussing too much time on social media and are finding it hard to measure success in real terms? Check out some of the popular tools listed below, these were designed to enable more efficient management and tracking of company Instagram accounts.
This platform has been used to great success by huge brands like Ted Baker in their #Pinch_Me campaign, where users had to use Instagram filters to reveal hidden messages in the images; Marc Jacobs in the #CastMeMarc campaign where users could put themselves forward for casting. Mercedes also ran the Instagram campaign #CLAtakethewheel to appeal to a younger audience and saw the lowest average visitor age to their website in the brand's history, while the car itself broke sales records when it was released.
It's not just huge companies that see huge returns from this platform and Anicca Digital can help with your Instagram strategy. Get in touch with us today to see how we can maximise your social potential.