We are thrilled to have won three industry awards for our work with global software client InfinityQS Inc.
Our 'Growing the Global Partner Program using LinkedIn' campaign has won awards for:
Best Use of Paid Social at the UK Social Media Awards
Best Global Use of LinkedIn Ads at the Global Biddable Awards
Global Social Media Campaign at the Global Marketing Awards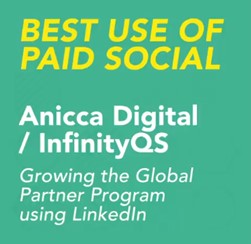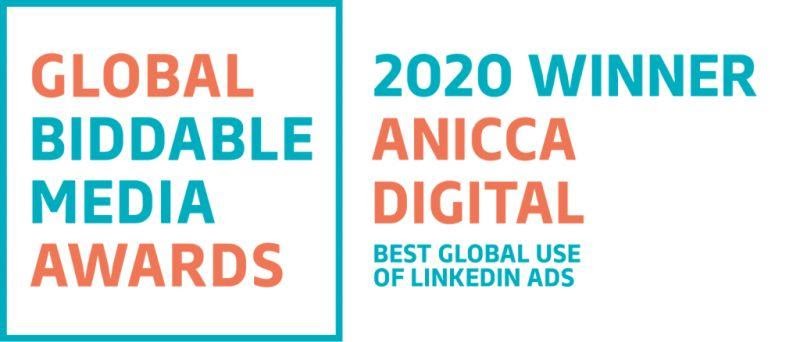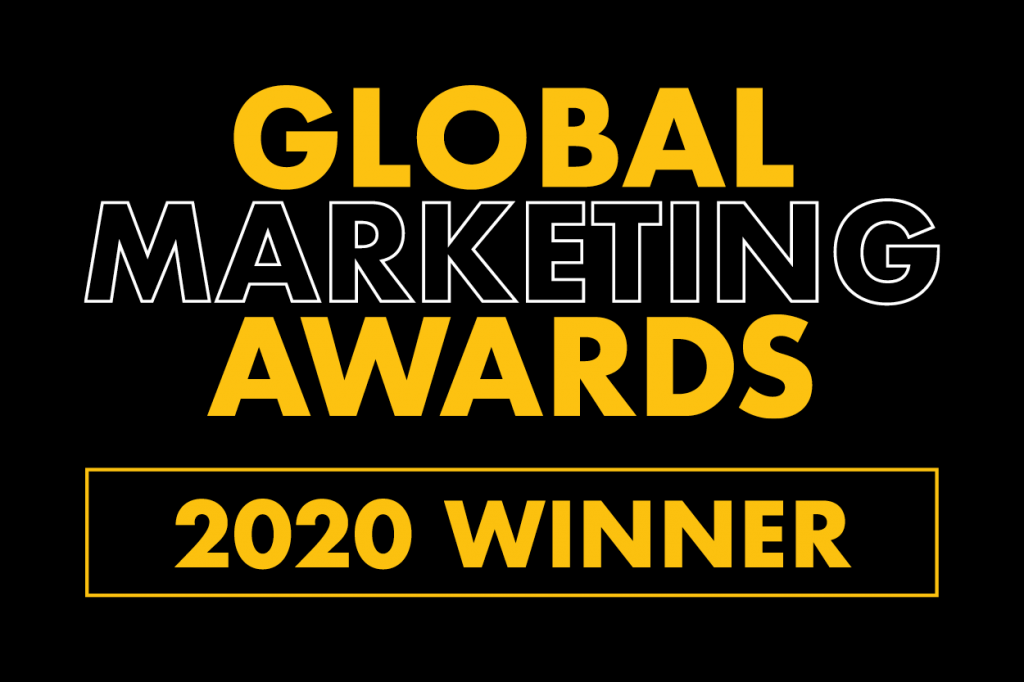 The campaign has also been nominated for the European Agency Awards (Best Social Media Campaign) and the UK Digital Growth Awards (Social Media Campaign of the Year).
Managing Director Ann Stanley said "It is satisfying to be recognised at industry level for this campaign in particular. Often B2B campaigns in industry sectors such as manufacturing miss out because they are not considered as high profile as mainstream consumer brands using Instagram for example."
InfinityQS Inc is a US-based software that targets the international manufacturing sector, working in multiple markets across the globe. It has been a client of Anicca Digital for nearly two years.
Ann continues; "This campaign demonstrates how LinkedIn advertising can be used to generate leads, reduce CPA and increase efficiencies on a large scale across multiple markets. It's not just about individuals finding jobs, LinkedIn has a real role to play in identifying target markets and increasing sales for many businesses, but especially those in niche B2B sectors such as manufacturing and engineering."
The campaign employed a combination of video and image ads in a variety of ad formats, in conjunction with organic social media posts, to recruit global partners across a number of international markets. The campaign also increased follower numbers and organic engagement by over x5.
Jason Chester, Director of InfinityQS Global Channel Programs, commented: "We have been delighted with the collaborative way in which Anicca Digital Ltd have significantly improved the effectiveness of our InfinityQS Partner Program LinkedIn campaigns. Achieved through on-going expertise in campaign management and recommendations for tighter audience targeting, the results have generated greater awareness for, and engagement with, the InfinityQS Partner Program and delivered better quality leads at a much lower CPL."
Awards nominated for: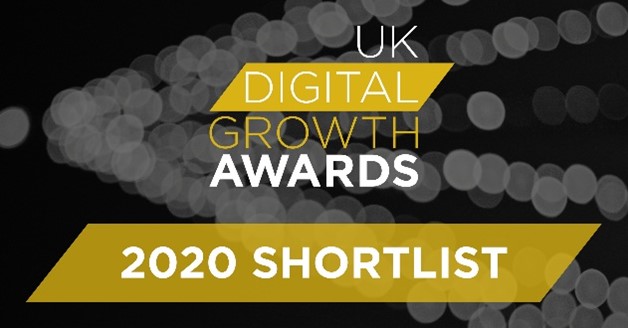 To find out more about our services for Manufacturing & Engineering, visit our sector page here.
To find out more about our social media services, click here.