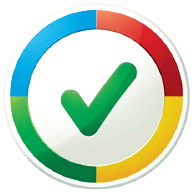 Google already offers the opportunity for retailers to advertise on Google and promote their products, through Product Listing ads at the top of the main search listings (learn more about product listing ads are here) and within shopping results. However Google wants a more holistic impact – it wants to become the Amazon of search.
A big part of this is the online shopping aspect of the internet. Recent trends have shown that online sales are rising, and they are expected to keep on rising – Google wants to be a big player in this (mainly because it can make a lot of financial gains).
Google Certified Shops is a feature which has worked in America, and is now being spread to the UK. But first, what is it?
What is a Google Certified Shop?
A Google Certified shop is an e-commerce certification that is available to retailers who have proven to Google they are a reliable retailer. The badge (seen at the top) allows potential customers to see information about that retailer, information which includes the number of transactions, success rate and percentage of deliveries dispatched on time.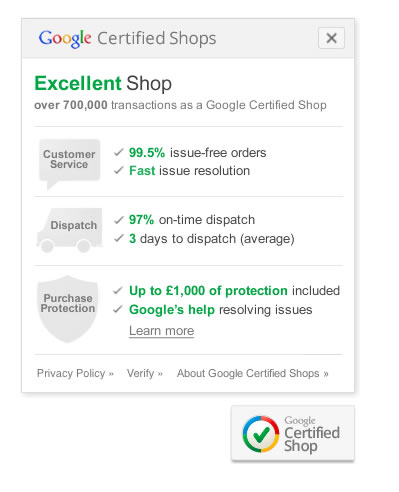 How Does it Work?
This information is given by the retailer to Google, and is used by Google to continually check that the retailer is meeting the set requirements needed for the Google Certified Shops logo. Google is even willing to reimburse a dissatisfied customer up to £1000 if an retailer violates their Google Certified Shop accreditation – which probably shows how committed Google are to making this work.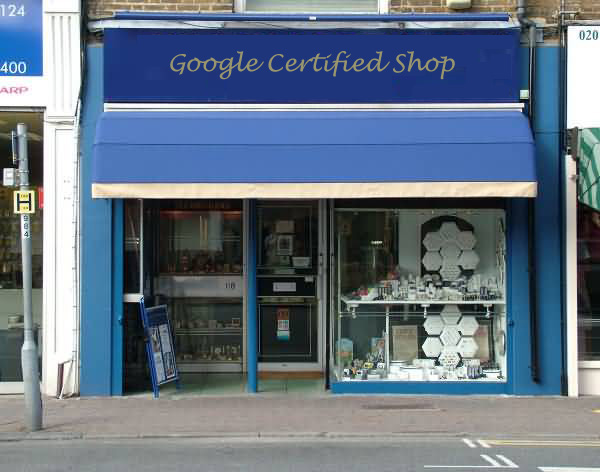 Is This Good or Bad News for my Business?

Acting as a badge of trust, this will enable consumers to see at a glance if a retailer is reputable or not, which in turn will boost trust and confidence in the brand and promote online shopping. Simply put, if you can prove to Google that are meeting their stringent requirements, you could see a rise in online sales because you'll automatically obtain the 'trust value' which many consumers seek before making an online purchase.
The Bigger Picture
Google is keen to find new revenue streams. The main focus seems to be on its e-commerce related activities, this encompasses product listing ads/Google Shopping. Over time we can expect Google to keep advancing this aspect of its services making them both user and retailer friendly. In order to achieve these goals Google wants to build trust (hence the Google Certified Shops) with consumers and utilise its popularity as a search engine to bring customers and e-retailers together, whilst profiting from it.
Google is very much on track to becoming a bigger rival competitor to sites like Amazon, and although it does not currently target auction-type transactions (like eBay does) it may be only a matter of time before Google gears up for that as well.
If you are interested in becoming a Google Certified Shop click here.