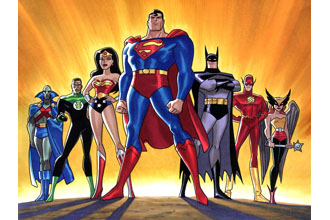 We're all a little bit sick of seeing that little flashing ad, popping up and interrupting us as we browse the net. Pop ups, overlays, take-overs, skins – the list of invasive creatives and impactful ads is forever increasing; but even though we keep hearing "banners are dead and the click through's terrible", more display formats are continuously being introduced. Which is why it's so hard to believe 2014 will see a decline in the standard banner!
2014 Marketing Plans: What the Future Holds
Nowadays, marketing plans have become more focused on how to create an experience that resonates in the hearts of consumers. The focus has shifted to discover ways of advertising that can compete with the perpetual distractions of the web. Today, display ads need to captivate consumers with creative and dynamic messaging.
As a result 2013 saw more spend steadily leaking into other areas; rich media, video, and social. These key spend areas may path the way for 2014 – however display formats continue to strive, being led (mainly) by the IAB's (Interactive Advertising Bureau) unveiling of the new "Rising Stars" formats.
The new rich media ad units offer advertisers creative and compelling ways to connect with the quality audiences they want, and are designed to provide a richer canvas for creating highly-impactful and engaging brand experiences at scale. These Rising Star formats undergo an intense cross-disciplinary testing process and in-market validation, to then be inducted into the IAB Standard Advertising Unit portfolio, which dictates the display advertising market.
New formats include;
Filmstrip:
Offers rich engaging content giving users full control.

Pushdown:
This unit pushes site content down to expand the formats. Offering multiple functionality including video combined with product carousel.

Slider:
This unit overlays the bottom of the page and mirrors a touch screen, prompting users to slide the entire page over unveiling a full brand experience.
Other solutions to look out for in 2014 include;
Interactive Video Ads
Video consumption is on the up, with millions of impressions generated every day, pre-roll, post-roll, mid-roll. As we become more engaged with ads that allow us to watch something entertaining, video ads are enjoying a steady growth in popularity.
As of June 2012, data from video ad management company VINDICO showed that 11% of all digital video ads had some kind of interactivity.
Consumers are bored of seeing mainly statics ads, the term interactive assumes some kind of two-way communication between advertisers and audiences which has proven to maximise impact for brands.
Videos now work across multiple devices and can be included in multiple ad formats, in combination with display advertising – the evolution is toward interactivity for this format in 2014.
Responsive Ads
Responsive ads refer to ads that change in layout, size or orientation. Web access has surpassed single screens viewing, websites have adapted to the ever-changing screen size – and until now advertisers were lagging behind.
This adoption coincides with the development of HTML5, its advantages include better performance, expanded functionality and ability to manage content on portable devices.
Finally…..
Native Ads
Native advertising is a web advertising method in which the advertiser attempts to gain attention by providing content in the context of the user's experience. This is similar to advertorial but more often associated with blog's articles, social media posts and such.
Examples of Native Ads include sponsor funded content alongside editorial content, in-stream display ads, promoted social posts – integration is the key.
Native advertising had perhaps developed the most in 2013 and it will continue to be a strong force in 2014!
New Rich Media
New rich media ad units offer advertisers creative and compelling ways to connect with their target markets in a way that reduces the effect on user experience and invasive brand promotion.
Google has also embraced changes in the display market, in September 2013 AdWords unveiled "Ready Creative's". A new ground breaking solution designed to make display ad creation easier than ever before.
Creating an engaging ad takes time and effort along with high quality ad creation, making it difficult for small to medium businesses to utilise.
Ready Creative's allows users to;
Dynamic Ads – combine layouts, products, messages and offers that your customers are most likely interested in, based on what they viewed on your website.
Engagement Ads – Offer rich creative messages. They fit in standard display units, scaling across the web, and then expanding to a larger format after an innovative two-second hover delay.
Video Ads – Create a quick video ad in seconds that showcases your brand.
General Purpose Ads – if you need a simple display ad, browse through our hundreds of template options and customize in our easy-to-use editing tool.
HTML5 compatible
Implemented across mobile devices and desktops
Customises text, colour, images, headlines, and more!
Ready Creative's have been designed to ensure every business can compete with ever changing market demands and ensures any business can take advantage of this function.
In summary, like everything digital – display advertising is evolving to meet the needs of brands and consumers. Ads now appear next to more relevant content and don't normally interrupt the content as much as older formats. The once expensive to design, time consuming, and hard to measure ads are now becoming easy to implement, inherently tractable and more than ever – entertaining!!