In the Digital Marketing world, 2016 was the year of the mobile. Last year, 71% of UK adults used a mobile or smartphone to access the internet, compared to a mere 40% on desktop (Information-Age.com).
Whether you like it or not, 2017 still belongs to the era of the smartphone, and it doesn't look like it's changing anytime soon. Smartphones allow us to act on impulse and we tend to take immediate action when needing something urgently, expecting brands to give immediate answers. Checking our phone whenever we have a spare minute has become the norm, whether it be talking with a friend, on social media, browsing the internet or needing that little snippet of information. These are known as micro-moments, and here is why these moments will be the key to success for businesses.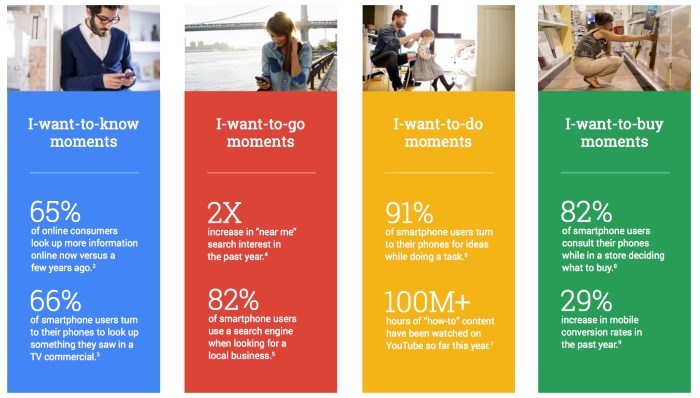 Mobile is dominating the search market
2016 was somewhat of a transition year in terms of mobile. More and more consumers felt more comfortable purchasing on a smartphone, instead of simply browsing on a phone, then later converting on a desktop. Mobile shoppers make up a huge percentage of all consumers in 2017, which is only increasing as time progresses. Jeffrey Baum, Director of Services at Hanapin Marketing, has said that micro-moments will matter more than ever due to today's conversion paths being more complex. "Businesses will need to learn the importance of engaging with customers days or even months before they are ready to convert, so search marketers can no longer depend on a last click attribution strategy as an effective way to building a loyal customer base." Thanks to mobile, micro-moments dominate consumer behaviour, so taking advantage of these moments is key to converting mobile shoppers, into buyers.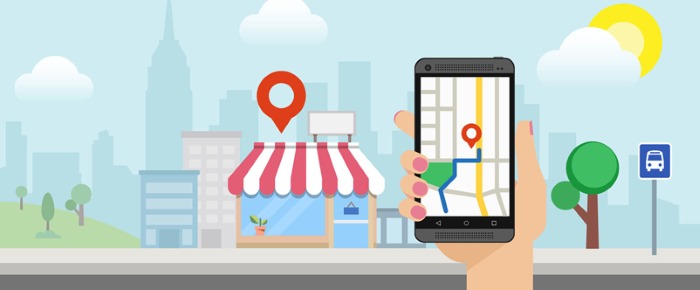 Be there when the customer need you
According to Google, mobile "near me" searches have increased by 146% year on year. When customers are searching with intent, they will often use the term "near me" after the respective shop they're looking for. It's commonly known that when consumers are searching with intent rather than interest, a conversion is more likely, so geo-targeting is a strategy that must be used by local businesses. With voice search being more prevalent in 2017, whether the consumer is asking a question to their phone or looking for the closest flower shop (we've all been there), being there for the customer with quick and informative content is crucial.
How brands can become "micro-moment ready"
1) Content relevance
90% of consumers are not "brand-committed" (Source: thinkwithgoogle.com) when searching for information on a certain product. Search Marketers must ensure the content in the ad copy and on the landing page is relevant and helpful to the "casual visitor" to turn them into a buyer
2) Be mobile friendly
It should be a given by now that your website must be optimised for mobile, otherwise expect a hefty bounce rate on mobiles (57% on average) (Source: Huffington Post). Mobile optimisation can generate more traffic, increase sales, and perhaps most importantly, boost customer engagement. If you're paying for an ad on mobile, optimising your site for mobile is one thing, but the user experience must be seamless. People check their phones in these "micro-moments", so they don't have time to be waiting around and being confused.
3) Remarketing
Following on from Jeffrey Baum's insight, building the relationship with the customers is vital in the journey to conversion, and remarketing is the best PPC tool there is for relationship building. Structuring a remarketing strategy that provides value and helps build awareness for the customers will be crucial, especially due to the average session time being 1 minute for micro-moments. Social media will be a great tool to use for remarketing, as people are likely to switch to Twitter, Snapchat, Facebook or Instagram for any spare time they have during the day.
4) Keywords are key
It's important to understand which keyword modifiers customers will use in their journey to conversion. For example – (Keyword) + Where, Which, Who, Why, What, How and Are. "Where can I find the closest estate agents?" will be useful for a local estate agents. This may not be relevant for all businesses, however if used effectively, it allows a broader customer base to find you and you can see the full opportunity micro-moments can have on your business.
Mobile users are now so comfortable searching on their smartphone, that it's less being used as just somewhere to browse the internet (and perhaps later convert on another device), but as a place to buy. In 2017 customers have a certain expectation to have information readily accessible, which is why it's now more important than ever to act in these micro-moments.
If you want your business to be optimised for the moments that matter, or would like to enquire about how to make your website micro-moment friendly, get in touch with us here at Anicca.