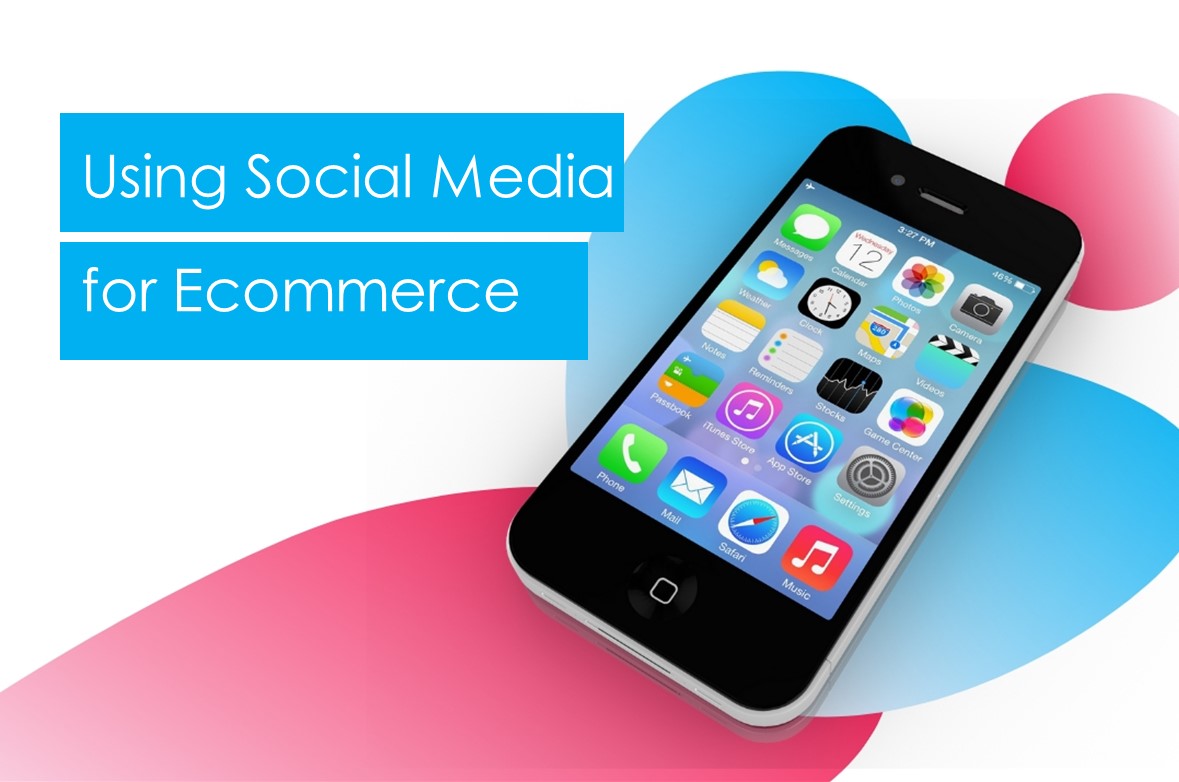 What is Social Shopping?
Social shopping is an ecommerce method which is the meeting point of social media and commerce. It is an essential strategy used on any social network or platform to promote products effectively at the sales phase of the customer journey.
With many behavioural statistics supporting the fact that buying habits have changed dramatically over the last few years, the usage of shopping apps and networks continue to increase rapidly.  With an expected 2.7 billion monthly active users on social media in 2019, it's undeniable that there exists a huge opportunity for retailers. In 2019 it is expected that 18% of all UK retail purchases will occur online (ONS).
Consumers buyers habits have become heavily influenced by social media. Some behavioural changes to be aware of is that in today's market, consumers do a lot of research online (particularly millennials), where they will look at factors such as ratings, reviews, blogs, and other pieces of information to determine whether they want to purchase that product online.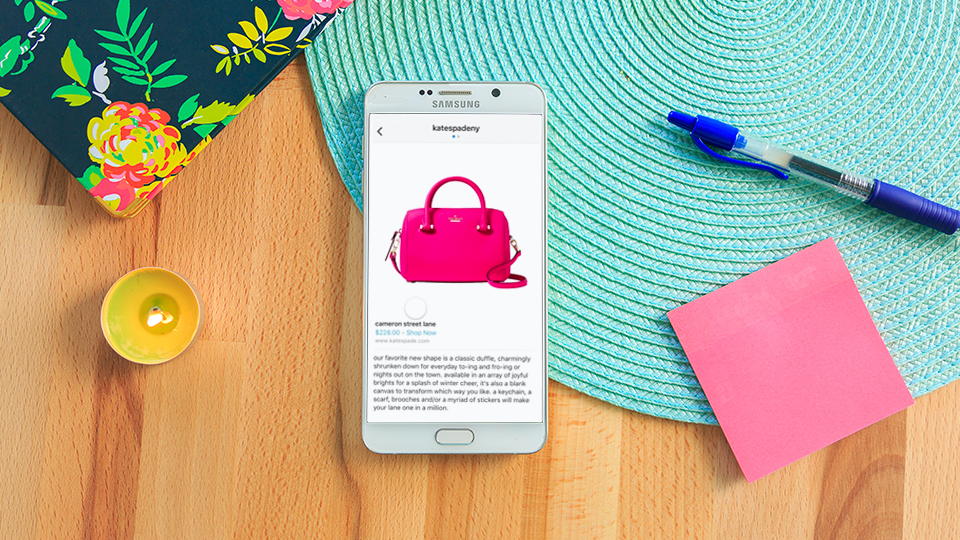 Why Should my Business Consider Social Shopping?
Whilst social commerce as a social media tactic and product is still in its infancy, the sheer reach and power of social media and shopping sites make this retail opportunity hard to ignore. As with all social media marketing, success is based on your understanding of your target market. If your audience is consuming content on a social shopping site, then without a question your brand needs to have a presence on there.
Benefits of using social shopping for your retail business include:
Drive Brand Awareness and Grow Audience – with millions already active on social platforms, having a social presence gives your company the chance to reach and sell to its target customer audience.
Drive sales on social media – once you have identified your target audience on social media, your now highly-engaged audience with purchasing intent will have a potentially big impact on your online sales
Gathering business metrics – most social platforms out there give you the ability to analyse your efforts and see if results align with your company key performance indicators (KPIs)
Features of Social Shopping
There are two main types of social shopping platform; Own Channel (leveraging your already established social media community through buy buttons, chatbots and shoppable videos) or Social Shopping Sites (third-party sites dedicated to sharing products). Here are a handful of the most popular social commerce features available on social media networks:
Use of Buy Buttons
Currently available through paid Facebook, Twitter, Instagram and now Pinterest, the 'buy' buttons allow customers to purchase products directly from a business directly through the social platform. This method targets users at the conversion stage and should therefore be tactically incorporated into your overall paid social media plan.
Use of Shoppable Video
Shoppable videos, on the other hand, allow businesses to add shoppable links to their content to help form part of the narrative. It is predicted that by 2020, online videos will constitute more than 80% of all internet traffic (source: Forbes).
According to WIREWAX, a British company specialising in creating shoppable and interactive videos, interactive video increases time spent on videos by 47%, 32% memorability and 9x purchase intent, helping businesses to sell more through a video strategy.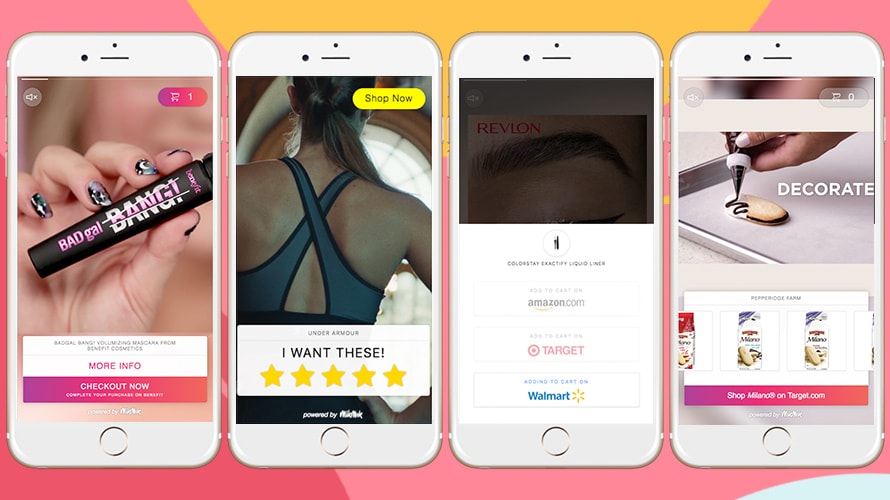 Social Commerce Plugins and Apps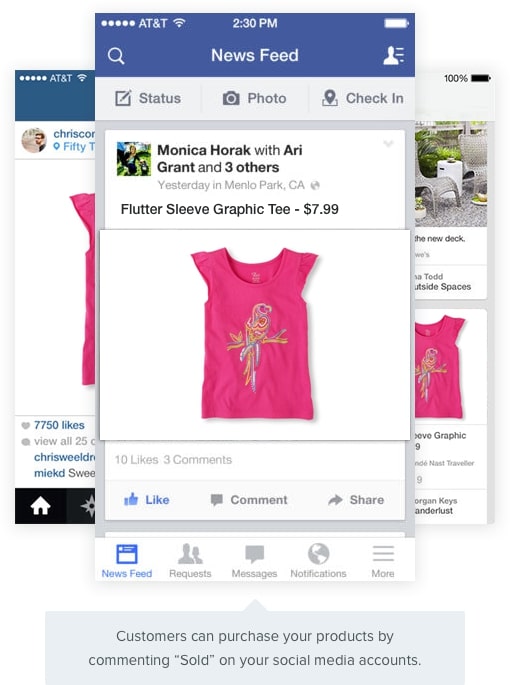 Some third parties have launched their own plugins and apps to facilitate social shopping. An example of this is Soldsie, a social platform that turns your Facebook and Instagram pages into a virtual shop front.
With comment selling, you post products on the Timeline and fans buy just by commenting 'sold'. After customers post the comment, the app takes care of the rest, emailing them an invoice to complete payment and confirm the order.
Selling with Soldsie allows you to keep track of your sales, inventory and data on Shopify, meaning there are no sacrifices in missing valuable data on a third-party app.
Social Shopping Sites
Shopping sites leverage unique features to help drive conversions for your business. Their objective is to provide a unique user shopping experience which is used to create innovative ways for consumers to find new and more relevant products, the ultimate peer influence for u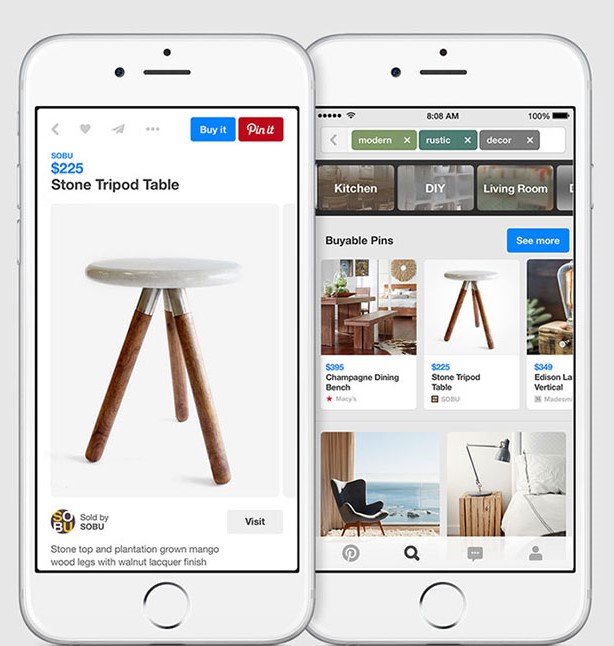 sers to inspire and convert.
Examples of social shopping sites include Wanelo, Etsy and Open Sky.
Third-party sites are beneficial for businesses for several reasons, being:
High volume order processing
Multiple payment options (such as PayPal, different currencies, etc.)
Mobile checkout interface
Built-in email marketing and newsletters
Gift card and coupon integration
Abandoned cart protection
E-commerce experts and consultants available for advice
The benefits of social shopping sites don't stop there. The unique and visual nature of the platforms allows brands and business to tap into other opportunities. These include:
How social platforms integrate with social shopping
Instagram – Shoppable Posts
In March 2018, Instagram 'shoppable posts' were launched, allowing companies to tag products in their posts. The shopping experience narrows down the customer journey in a way that users can now see, tap, and shop.
Instagram now has more than 1 billion monthly active users (WebsiteHostingGrating), with  75% of Instagram users having taken action such as visiting a website after looking at an Instagram advertising post (Locowise).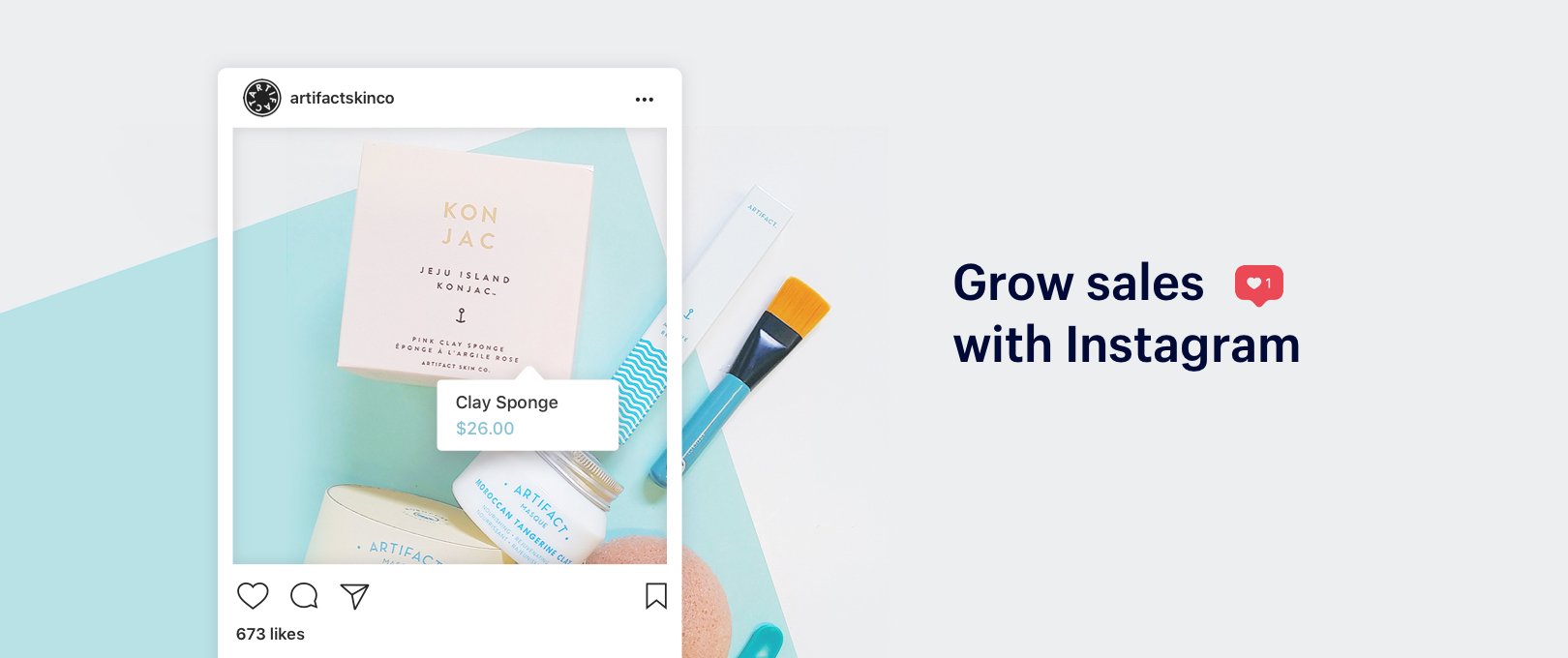 Instagram's long-awaited checkout feature has launched
Instagram recently debuted a retail tool which allows users to purchase a product without having to leave the Instagram App. This new way of 'checking out' via the platform itself is ideal for shortening the customer journey, as direct customers will no longer have to leave the app to go off to the website to purchase. The checkout feature is an effective way of helping brands increase their return on investment because there are fewer steps before purchasing the product.
Checkout on Instagram is currently open to a selection of brands and influencers in the US only. Some of the brands include; Warby Parker, Adidas and Kylie Cosmetics who are using the closed beta functionality. Currently, users can pay with PayPal, Visa, Mastercard, American Express or Discover.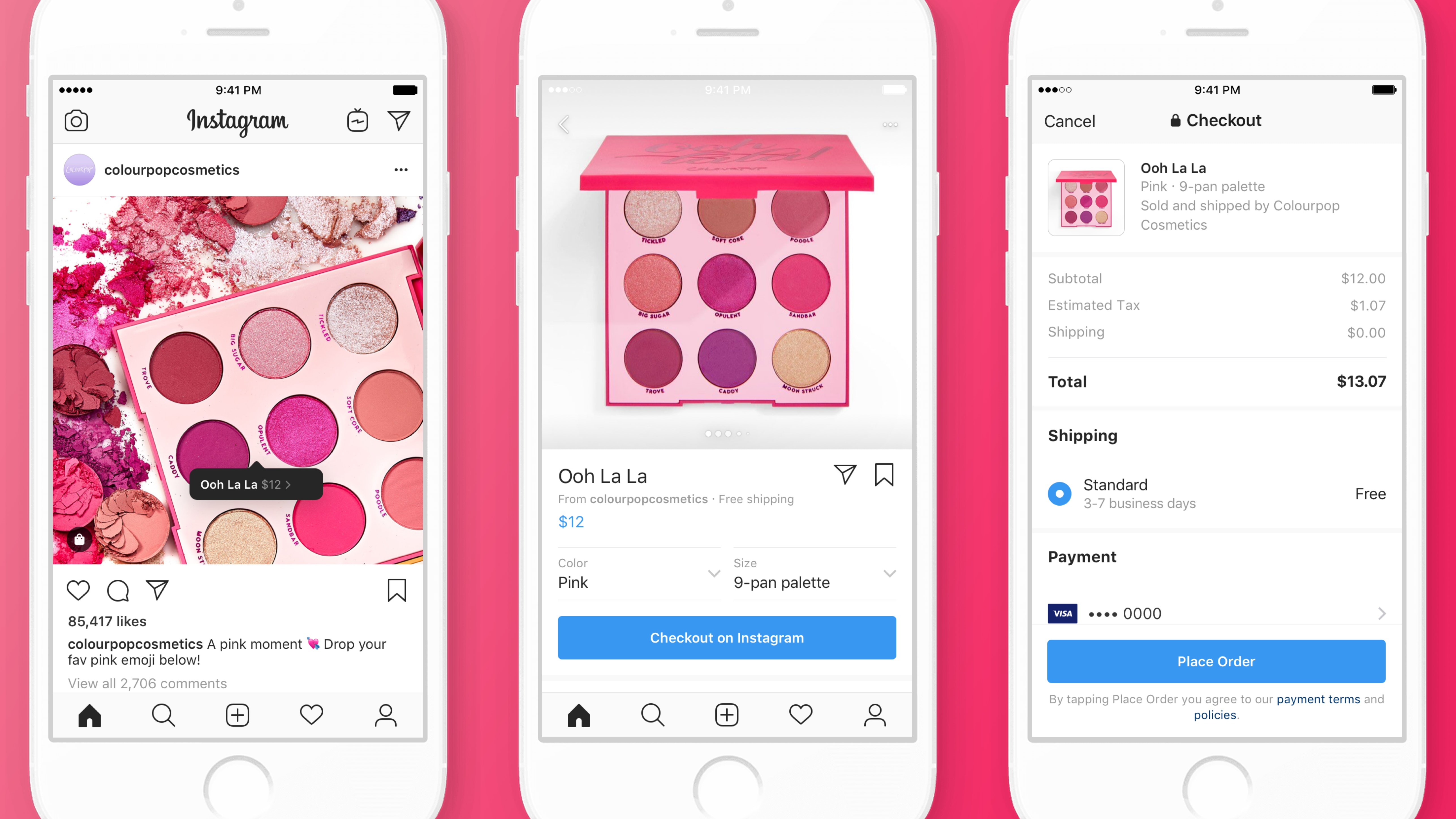 Facebook 
Facebook holds the trophy in terms of how many active users are on the social platform, holding a record of 2.3 billion active users (measured monthly) which is about 30% of the entire world's population (source: Facebook).
According to DSIM, 26% of Facebook users who click on ads have made a purchase at some point. With such a high click-through-rate, Facebook is a great platform to help promote your product or services with the objective of driving traffic to your website as well as the goal to help generate purchases.
Facebook has recently developed new ways of shortening the user journey via tactics such as the 'Shop Now' button in which users are able to load the website directly within the Facebook app, allowing a more seamless and faster cross over from ad click to website.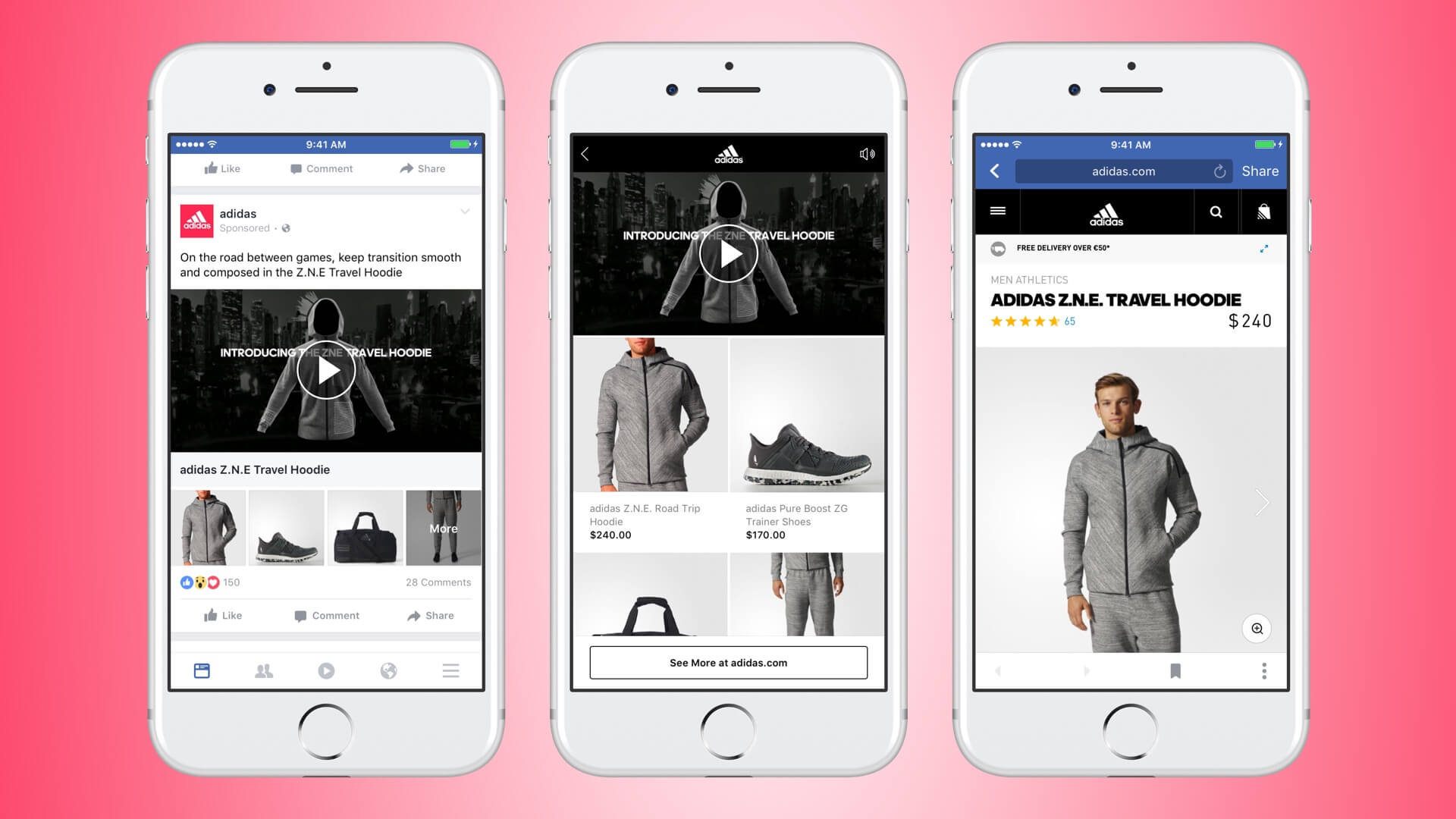 Chatbots using Facebook Messenger ( the ultimate 'personal assistant')
Facebook proudly announced this feature will provide anything from 'automated subscription content like weather and traffic updates, to customised communications like receipts, shipping notifications, and live automated messages all by interacting directly with the people who want to get them'. Leveraging messenger to provide tailored product recommendations and suggestions.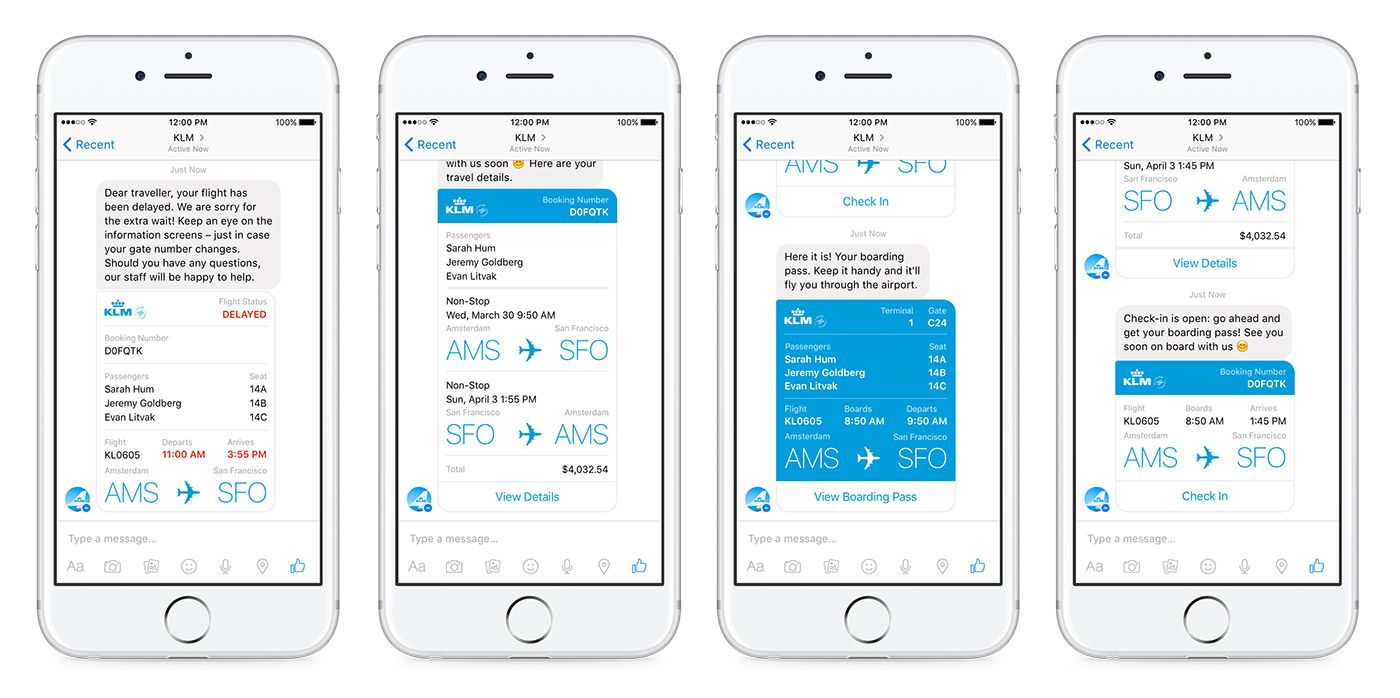 Pinterest
Brands on Pinterest  with Business accounts can take advantage of 'Rich Pins'.  Rich Pins provide more context by showing extra information directly on the Pin itself. Pinterest has five types of rich pins that let you add topic-specific details to a pin:
Article Pins – includes the headline, author, story description and link
Product Pins – real-time pricing, availability and where to buy
Recipe Pins – ingredients, cooking times and serving info
Movie Pins – ratings, cast members and reviews
Place Pins – address, phone number and map
Retail is considered the most popular industry on Pinterest, which you can sell products with Product Pins. Product Pins let you show the most up-to-date price, availability and product description on Pins from your website. Pinterest discovered that within the first quarter, clicks on products to retail sites had increased by 40% (source: Pinterest).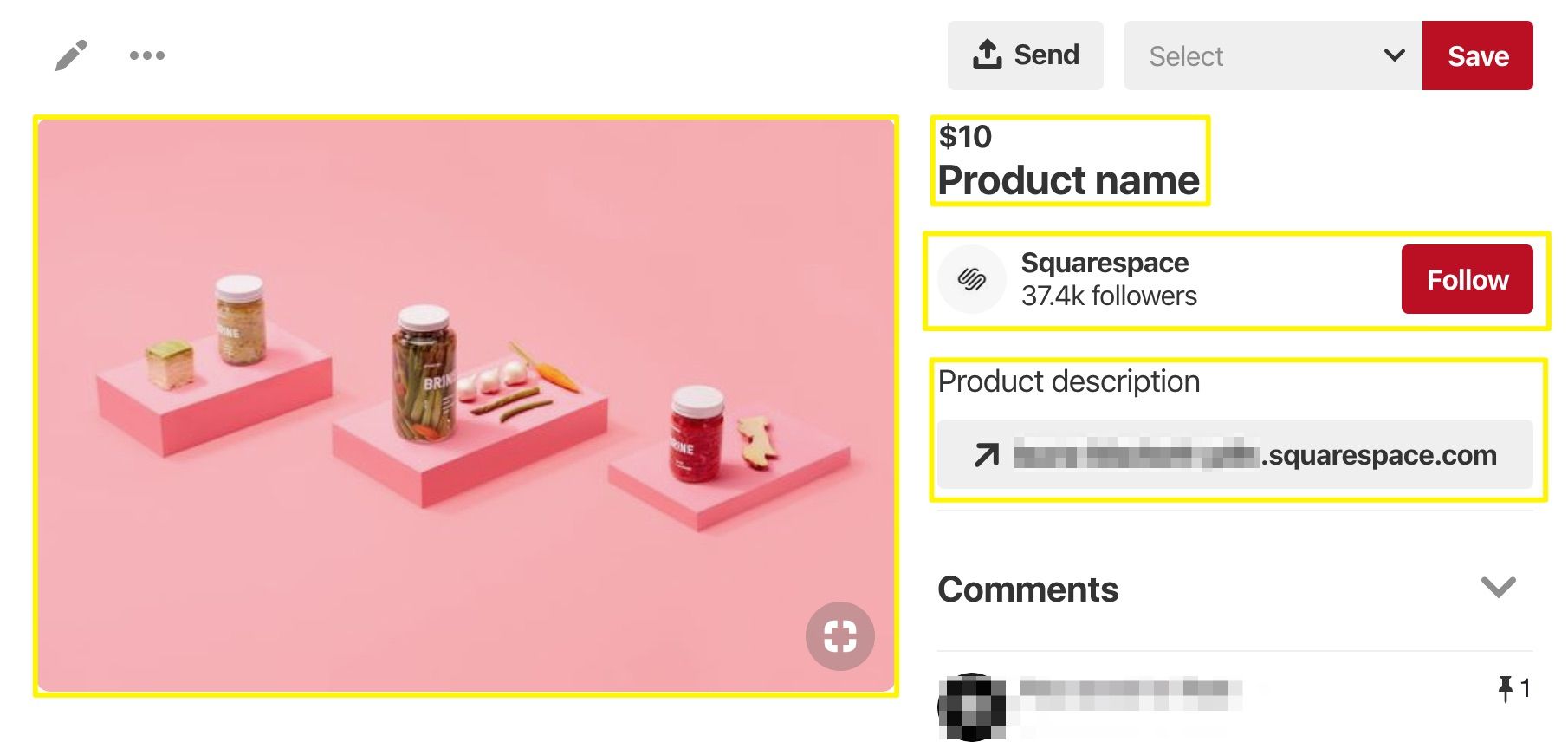 Snapchat
Last year, Snapchat had announced a partnership with Amazon to test visual search shopping.  Shoppable Snap ads, also known as 'Collection Ads' allow advertisers to upload product catalogues to Snapchat in order to create a variety of ads.
Snapchat is also currently focusing on an augmented-reality lens, which introduces an innovative and refreshing shopping experience. This 'Shoppable AR' experience allows consumers to tap a button and open a webpage that can promote a product or service. Retailers can direct users to buy a product they try on in a lens. This tool is currently being trialled with several Snapchat partners such as Clairol, Adidas and STX Entertainment, however Snapchat is still currently in the process of improving their tools for both small and big businesses to use.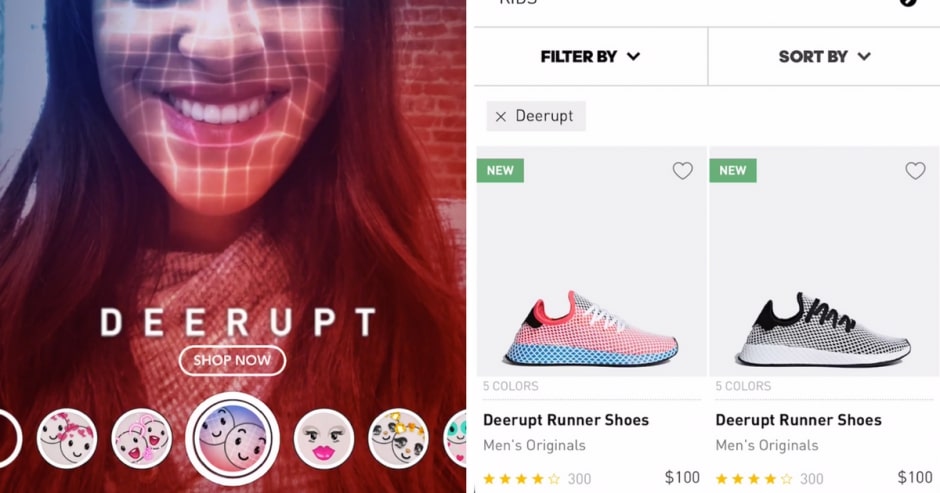 Twitter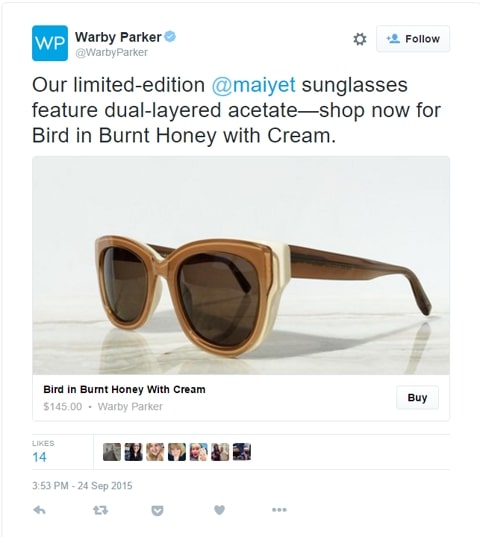 Twitter enables businesses to use social commerce, making it easy for your followers to purchase their products. When tweeting about a product, you can include a 'buy' button which users can click to buy a product immediately, all within the Twitter platform.
Tips on How to Get Started with Social Shopping
With it being clear that social shopping has the potential to add significant value to your business, we highly recommend utilising social commerce for retail businesses. Here are a few tips on what you should do next about social commerce:
Decide whether your business is appropriate for social shopping and conduct research to better understand your audience
Keep an eye on the latest social shopping techniques (the social platform will usually notify you when a new method arrives)
Create reports on a regular basis to ensure your social commerce activity is working. This also gives you a clearer understanding as to what does and doesn't work for your future strategies
To see how Anicca can help you kick start your social shopping strategy, get in touch with us today.