Pall-Ex, the multi-award-winning international logistics business with its HQ based in Ellistown, Leicestershire, has announced the appointment of Anicca Digital to provide its PR, content marketing, search engine optimisation (SEO) and paid advertising services.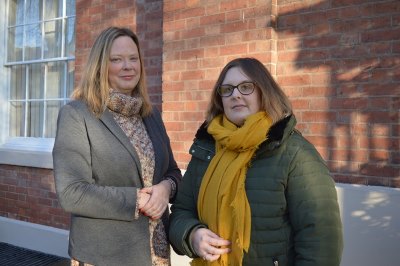 Leicester-based Anicca Digital will be working closely with Pall-Ex's in-house marketing & communications team.   Caroline Spence, Anicca's Director of Client Development said; "Pall-Ex is a dream client for us – working in partnership with a hugely successful local, female-led business that differentiates on quality, we feel like we have so much synergy with the brand.  We are delighted to help Pall-Ex future-proof their communications strategy by providing an integrated digital marketing solution."
Commenting on the appointment, Mark Steel, Director of Sales and Marketing from Pall-Ex said; "We have ambitious growth plans both regionally and in our key European markets. We chose Anicca because they can offer us one-stop-shop consultancy services."
Abby Langley, Marketing Manager at Pall-Ex added "We recently launched our new website, therefore, we are keen to deploy the latest marketing techniques to make the most of this investment.  The services Anicca will be providing; SEO, paid advertising and social media advertising will be relatively new to Pall-Ex so we are excited about adding it to our marketing mix."
Pall-Ex Group was formed by renowned entrepreneur Hilary Devey CBE in 1996 and is an award-winning network of quality hauliers, which collaborate to deliver leading palletised freight distribution services throughout the UK, Europe and beyond. With its headquarters and central UK hub located right at the heart of the Midlands, Pall-Ex has grown phenomenally since its inception in 1996.  For more information on Pall-Ex, visit www.pallex.co.uk.
Founded by renowned digital marketer Ann Stanley in 2007, Anicca Digital employs 27 people. Anicca has seen a turnover increase by over 100% since 2015, and is predicting similar growth in 2017 and 2018. As a result, this has increased staff numbers from 17 to 27 within the last 12 months.  Anicca Digital is currently based on King Street in Leicester. The company has recently invested over £300,000 in the former Cricketers' Rest pub building on Frog Island to be their new offices.  Anicca's services include PR, Content Marketing, Social Media, Search Engine Optimisation and PPC.
In 2016, Ann Stanley and Hilary Devey were both honoured at the Leicester Mercury Women in Business Awards, with Ann winning Businesswoman of the Year and Hilary received a Lifetime Achievement Award.