When looking for a job in Agency life, you might wonder are you suitable for it? Have you worked In-house marketing all your life and looking at a change? That is exactly the point I was in a year ago before I joined Anicca. Since then, it has been a great experience and showed me the difference between agency life and in-house marketing.
Agency life has always been sold to me as fast-paced marketing. To make it work in an agency, it's advised that you are used to working at a quick pace, tight deadlines and more whilst being able to manage different tasks. Having worked at Anicca for 1 year now, I can safely say that is true.
Having come to Anicca with experience of in-house marketing for 7 years, I was quite unsure how I would adapt to a role in agency life. Most people had told me working in a marketing agency can be like marmite, you either love it or hate it… and this was even mentioned during my interview.
I can confirm that there is always something happening but the best part about working for an award-winning marketing agency is the knowledge you are surrounded by. Whenever you have a problem or struggling with something, the team you work with come together to share ideas and tips on things they have learnt.  
Knowledge and learning is probably the biggest difference between a marketing agency and in-house marketing. Whenever I was stuck in previous roles with marketing questions or understanding the latest Google update, I would always have to go through countless Google searches to find a solution. Working in a small in-house marketing role, resources and expertise were harder to come by and it was a lot harder to find someone who knew the answer. Working for Anicca, I've learnt that we have knowledge in so many different departments like PPC, Social Media, SEO and more which really helps development as there is an expert that is able to help and give you solutions or even fix problems.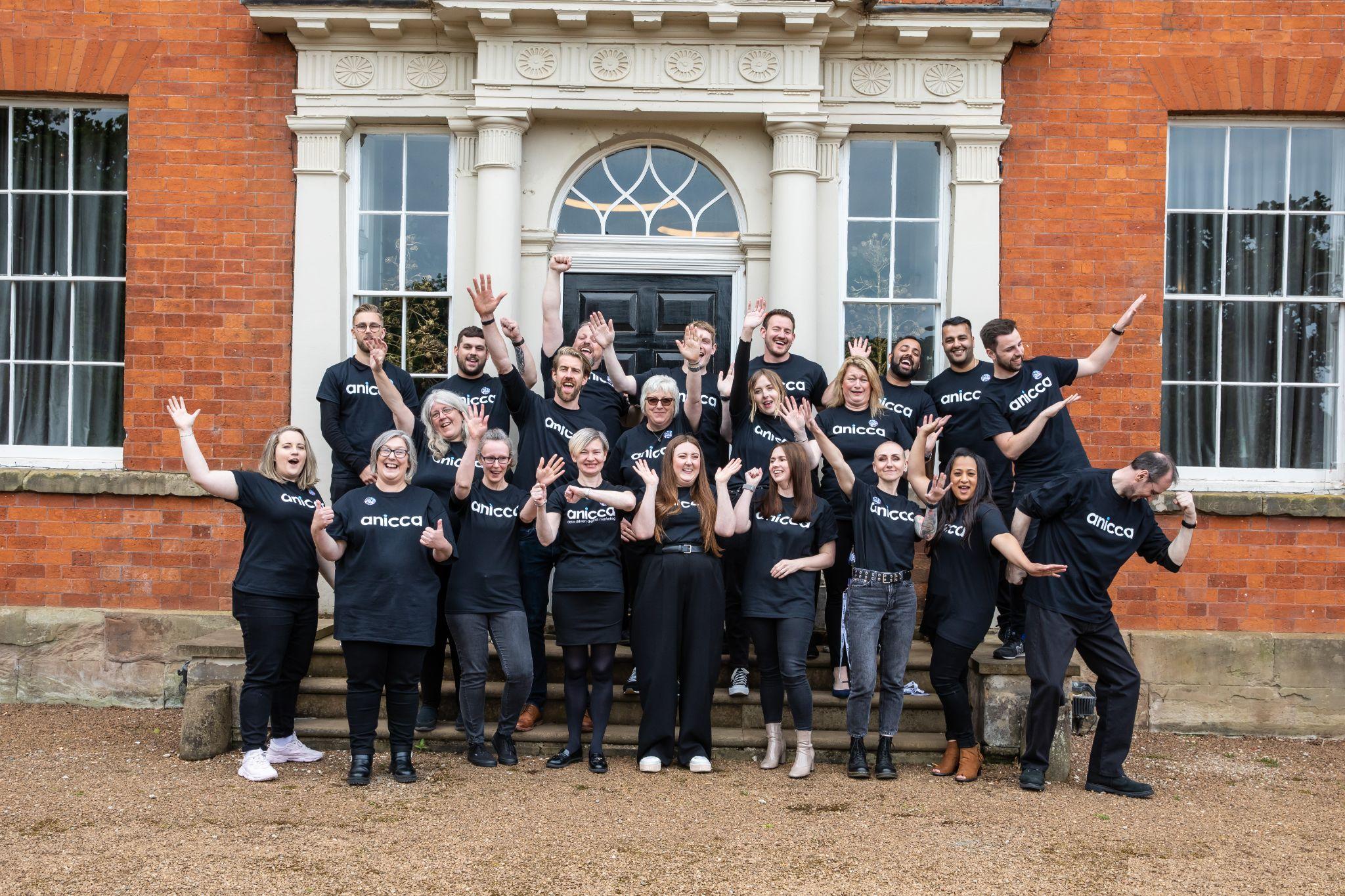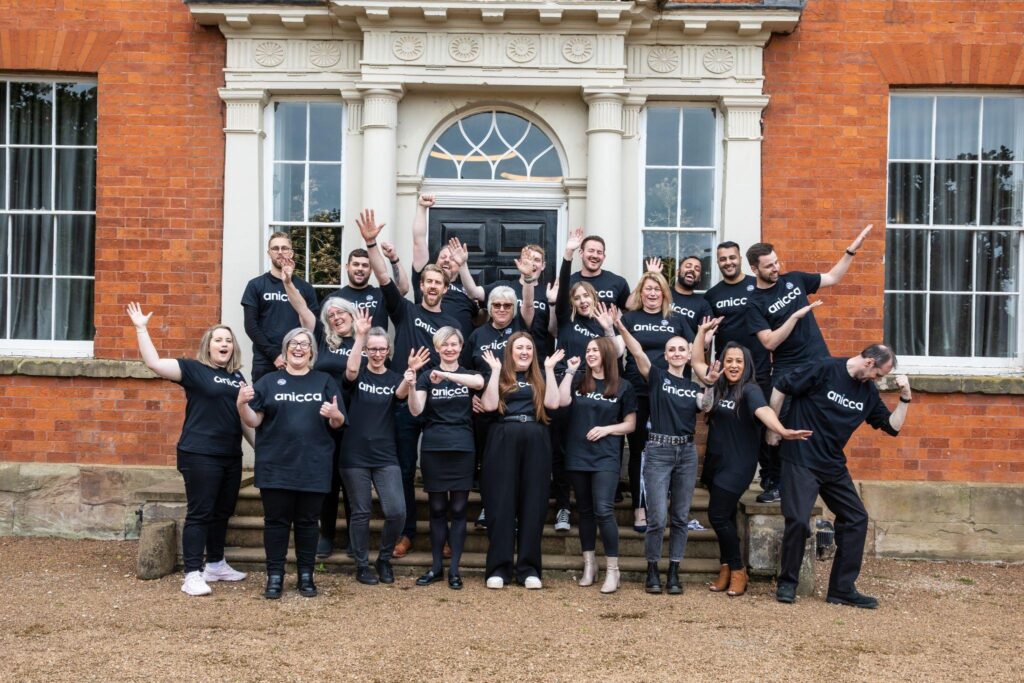 Do the pros outweigh the cons of working for a marketing agency?
Like with any job, there are stressful periods throughout the year but I find them more manageable to deal with when at an agency than I have when working in-house. One of my biggest stress when working in-house was going on annual leave and putting in two weeks' work before I go on annual leave, which often left me burnt out. Whilst at Anicca, it can be different when going on annual leave, as you are working in a much bigger team. When you go on annual leave, the account is handed to someone of a similar level to you, who can pick up on the work you are doing easily, and has the skill set to continue the work.
Is agency life more sociable than in-house marketing?
Agency life was very sociable before lockdown from what I have heard. However, it has become a lot more independent in post-COVID life. Since COVID, Anicca has taken the approach of working from home which has been a perfect scenario for many of the staff. The time we would spend travelling to work and being stuck in traffic is now avoided as we can work from home easily. The joy of having Microsoft Teams available and being able to talk to colleagues has made the transition into working from home so much easier. With staff working from home more, its meant Anicca can hire more people across England, and also gives us the opportunity to work elsewhere (I was working in Brighton earlier this year) and the staff sociable factor is still there, with a monthly staff meeting followed by a team night out as well which is always nice and makes you feel valued.
Career development of in-house vs agency
Something I have always been keen on is working for an employer that encourages training and developing the staff. In the year I have been at Anicca, I have gone from learning on the DMI course for PPC to assisting with sessions on PPC. The amount of learning that I have done in a year has really helped develop me in my career and has been more than I have seen whilst working in-house. It's not just with training courses, but also learning about new updates happening to Google like GA4, Google Ads Performance Max or even Google Certifications that add strings to your bow and allow you to flourish. These opportunities may have passed me by working in-house. Anicca cares about upskilling the team and ensures all staff are taught the latest industry news and encouraged to share tips with colleagues.
A summary of my year working at Anicca
If you are someone that likes variety, thinking on their feet in a fast-paced environment, or if you are looking to join a team of experienced marketers that are able to support and work with you on projects, then maybe an agency role is for you. Working for a marketing agency like Anicca has been the best career step for me, and has really helped me manage my work life and home life. With talks of staff testing out four-day weeks going forward as well, Anicca has been very forward-thinking in finding solutions best to fit staff needs.
I hope this blog has helped you with your career, and if you ever want to apply at Anicca feel free to send us your CV to us or look at what positions are available on our website.