Over the last two decades, the technical specialists at Anicca Digital have provided training for more than a thousand professionals and students, on all aspects of digital marketing. This has included a range of subjects, many of which are outlined below:
• Search engine optimisation (SEO)
• Pay par click (PPC) and advertising in paid search, display and social media
• Social media – in both organic and paid social
• Analytics and use of Data Studio
• Selling online and ecommerce
The format of our courses varies depending on the individuals' and businesses' requirements:
• Bespoke training (for inhouse teams) held either at our training centre in Leicester or at the businesses' premises
• Open courses (between 1 and 5 days) held at Anicca and attended by marketing managers, owner-managers and individuals trying to advance their career in the industry
In addition to running our own courses, several of the Anicca team have been guest trainers for a range of partners; including De Montfort University and East Midlands Chamber of Commerce (through programmes such as the "ebusiness club" and the Digital Growth Programme).
Developing a training programme and qualifications for the next decade
Anicca is very excited to announce that it is now offering several digital marketing certified professional qualifications. This will be a blended learning with a mix of:
• Up to 12 practical workshops presented by the Anicca team, held over either 3 months (1 day per week) or our fast-track option (over 3 weeks)
• Online resources from the Digital Marketing Institute (DMI) followed by an online exam leading to a level 5 Certified Digital Marketing Professional qualification
• Option to study additional materials and submit an assessment for the Chartered institute of marketing (CIM) level 4 award in Digital marketing
• Courses start in February 2020
You can find out more about our training and qualifications here.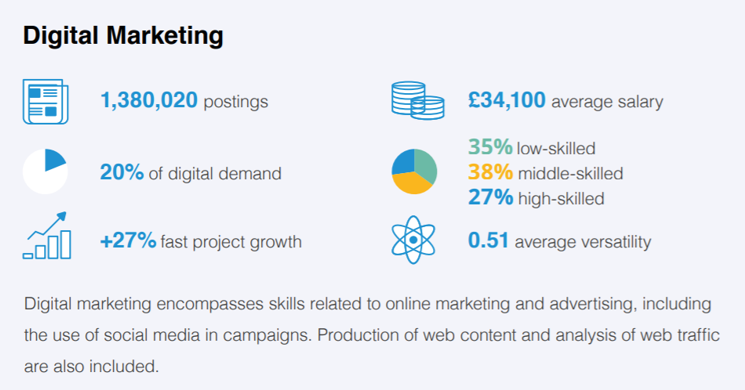 In today's digital landscape professional certification is the key to a long career. It provides professionals with the industry-aligned skills and knowledge needed to succeed in an increasingly competitive job market.
Why should businesses invest in their teams?
Digital marketing is forever changing so it's important to make sure that your in-house team is kept up to date and that they have been given the tools by their employer to do so. Training and upskilling your staff helps with staff retention, your staff will feel like you are invested in their future.
If you want to find out more about our qualifications, join us on the 4th of December for our open evening, meet our trainers and have a look round our training centre in the heart of Leicester.