Experts in e-commerce and digital marketing brought their knowledge to Leicester earlier this week for our annual Leicester Digital Live, sharing the latest updates in Paid Search, Organic Search, Social Media and Content.
Big names including Sky, Microsoft and HubSpot were among the speakers sharing their expertise, as well as our very own MD, Ann Stanley.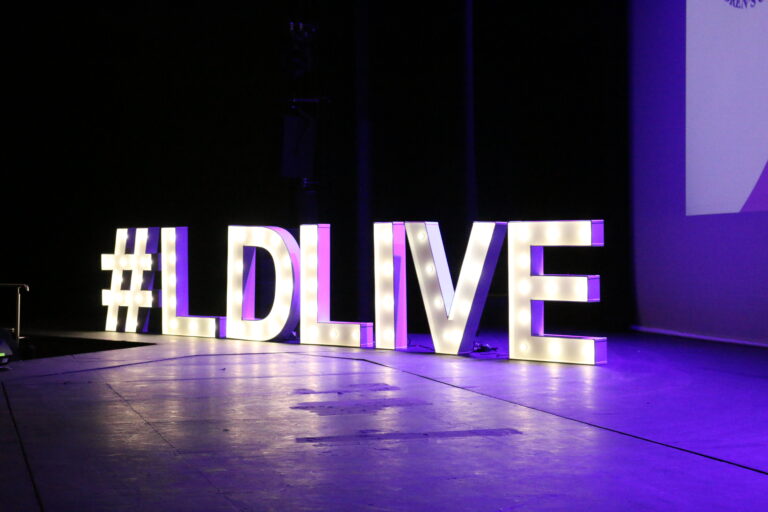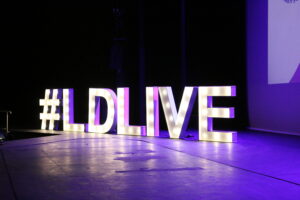 Held at the Haymarket Theatre in the centre of Leicester, the conference attracted over 200 delegates, from in-house marketers to agency specialists, all looking to discover new ideas and techniques for their next digital marketing campaigns.
Don't worry if you missed the event, we've got all the best tips and tactics shared on the day – check out our key points to remember below!
Here's what we learnt:
1. Creativity is essential
Creativity in search marketing, as Jason Miller of Microsoft explains, means giving brands something that money can't buy. In a landscape that's increasingly automated and saturated, it's important to go beyond automation, and creativity is essential for this.
2. Cookies for analytics data might not be so widely used
With tighter requirements on the cards in order to enable analytics tracking, as Ann Stanley explains, the possibility of an 'opt-in' requirement that customers must positively agree to, we must get smarter with our marketing strategies.
3. Content is NOT king
Maddy Potts reminds us that what we've learnt about content must change if we want to create the successful marketing campaigns of today and tomorrow. Plus, she reveals the one source you really need for content inspiration.
4. Don't be fooled by social likes
Are you too focused on likes? Judith Lewis reminds us to measure the right KPIs, such as increasing sales or leads, as these impact business goals. Social likes, however, do not.
5. Reviews are really important
Reviews are a sure-fire way to harness the power of your existing customers and support the future growth of your business, according to Callum McKeefery of Reviews.io, who discusses the paramount importance of online feedback.
6. Chatbots have come a very long way
Improvements are being made at high speed, and chatbots are becoming a key customer-facing interface that many brands are starting to explore, reducing calls to staff and improving customer experience. Jim Rowe-Bot explains chatbots in 2019 and beyond.
7. Branding is really important
As Judith Lewis explained, "It doesn't need to be complex, but having a good brand identity means having a unique name, a logo and ensuring your marketing efforts always reflect your brand voice. Remaining consistent is a key way to retain loyal customers and attract new ones."
8. Websites must be optimised for conversion
Reducing friction on your website, such as improving site speed, simplifying online forms or improving the breadcrumbs trail are all imperative, or customers will find a competitor who makes it easier to convert, according to Andraz Stalec of Red Orbit.
9. Knowing what your customer wants is key
If there's one thing all our speakers were to mention, it's that knowing your customer is key to understanding what they want, and therefore how to plan your marketing strategy.
10. Multi-channel campaigns are key
With customers using a wide variety of platforms to find out more about your company, product or services before they buy, it's essential to be visible wherever the customer looks for you, according to Andraz Stalec, explaining the assumptions we have to do with our traffic.
11. Featured snippets are really important!
Voice search relies heavily on featured snippets to deliver results. Research presented by Fernando Angulo of SEMrush found that on average 80% of answers come from the top three organic results and 60% came from featured snippets. Find out how to write content for featured snippets.
12. Keep your business goals in sight
"Think about what brings in traffic, what inspires action, which keywords to focus on, and how to improve your CTR," advises Judith Lewis. "You also need to know your target audience – what is going to appeal to them almost instantly – within that 2 second window? Persona mapping is a great way to do this."
13. Page load time should be lower than we thought
How long does it take for your site to load? Google thinks web pages should load in two seconds, but the average load time is six seconds, meaning most sites need speeding up for effective conversion rates.
14. Strategy is key for growth
It's the journey from where you are now to where you want to go. You need to examine and analyse your current situation before defining your marketing objectives. Our MD Ann Stanley has developed the A10 Marketing Framework to help you create your digital strategy.
15. Video holds a lot of power
Audiences trust TV ads more than any other type of advertising, according to Gareth Bakewell of Sky AdSmart. The average UK viewer now consumes almost five hours of video content a day, with TV accounting for 69% of our video viewing. Video advertising makes up just 20 minutes, but audiences are more likely to watch TV ads compared to other platforms.
16. TV advertising can be targeted as paid media
Gareth also talked through the capabilities of Sky AdSmart for affordable, targeted TV advertising. By targeting households rather than TV channels, the technology enables SMEs to compete with big brands. It partners with 900 companies to feed data into the system, which provides improved targeting.
17. Link building to 'boring' pages is hard!
HubSpot's Irina Nica acknowledges that link building is difficult, but product and service pages are money making, so building links is essential for building brand awareness, SEO performance and leads/sales.
18. Link building is the art of finding natural connections
The quickest way to build links to your 'boring' pages is through link reclamation. Search for brand mentions in blogs and newspapers that aren't linking back to your website and reach out to them.
19. Use content pruning to build new links
Content contribution can also build links by pitching in guest posts to niche publications with high domain authority. HubSpot removed old articles from its site and repurposed relevant ones into guest posts for other websites, earning lots of lovely links in the process. A great tip that's easy to put into action.
Thank you for attending!
Many thanks to everyone who attended, we have received excellent feedback from our delegates on the high calibre of speakers and the useful, actionable tips and advice that was presented throughout the day.
We would also like to thank all of our speakers for sharing their advice with us, as well as our sponsors and exhibitors, including RPAnalytics, Pall-Ex, TEN, Blackfriars, jh, LNet Digital and Cross Productions.
That's it for 2019, we'll see you all at Leicester Digital Live 2020!